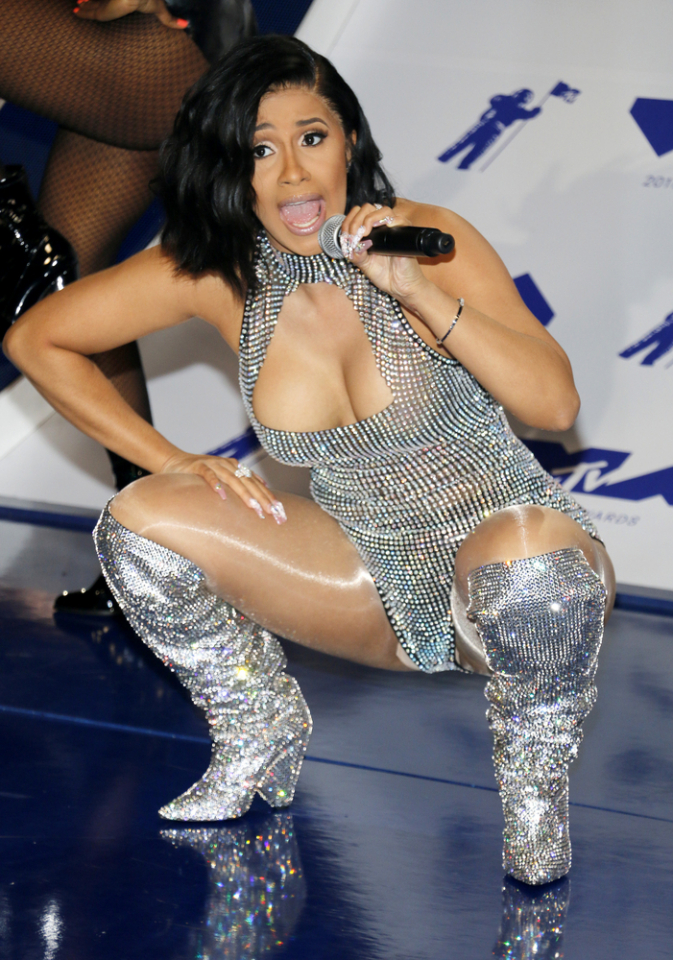 Cardi B insists she will "never" be ashamed of her stripper past.
The "Bodak Yellow" rapper had a career as an erotic dancer before finding fame on Instagram with her viral videos, and eventually signing a deal with Atlantic Records in February this year and becoming a hip-hop star.
Cardi B insists she's proud of her previous career and won't ever apologize for making money from her body.
In an interview with The Guardian newspaper, she points out, "Would people feel some type of way if I was a cashier-turned-rapper? People want me to be so full of shame that I used to dance. I would never be ashamed of it. I made a lot of money, I had a good time and it showed me a lot – it made me open my eyes about how people are, how men are, about hunger and passion and ambition."
The 25-year-old star – whose real name is Belcalis Almanzar – admits stripping taught her how to use men for their money, an attitude she hopes to pass on to other women through her music.
Cardi said, "No man wants to accept they could be getting used for money. But it's OK for them to let us know that they use us? It's in their lyrics, in the way they act. They always talk about what they want to do to women – they want to have sex with them, they want oral sex, then, 'f*** you, b***h!'
"Well, this is what women want to do to men: buy me a bag and go about your day. I don't want to influence women to do something – I want you to feel that empowerment, like you could do that. A lot of women don't do it because they don't know how to, but a lot of women wish they could. Because nobody likes to spend they own money!"