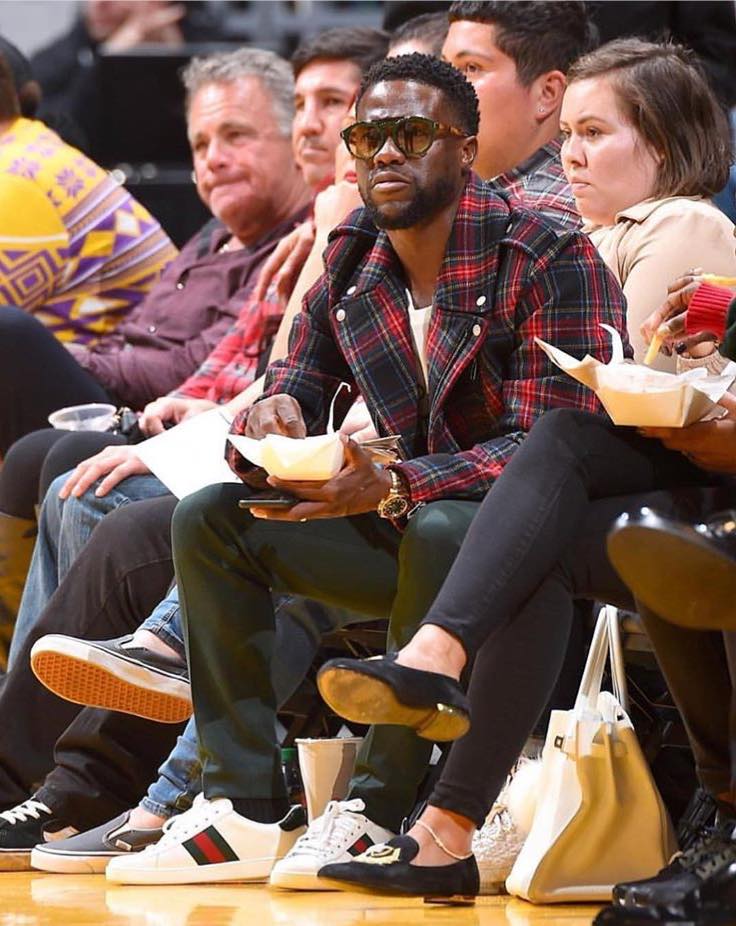 Over the last decade, social media platforms have become our biggest form of intra-cultural communication and judging by the success of Instagram and Facebook, the medium shows no signs of slowing down. Social media allows companies, celebrities and consumer brands to interact with the everyday person on a daily basis. This interaction, if done properly, can increase business and productivity for companies, celebrities, and personalities. According to Adweek, the average person spends at least two hours per day on social media, with those numbers continuously climbing. With the ability to reach almost over a billion people, there is the opportunity to make and lose millions of dollars with the proper use of social media.
Atlanta-based digital marketing strategist A.J. Joiner has earned millions of dollars for his clients by teaching them to leverage their online presence in the correct way to utilize and grow their social media platform resulting in record-breaking financial returns. Joiner shared his study of the top social media winners and losers of 2017 and his calculations may surprise you.
We'll start with the losers because their inability to utilize their power and impact via social media more than likely cost them big.
2017 Social Media Losers
The Atlanta Falcons – The Atlanta Falcons disappointed the entire Dirty South by losing the 2017 Super Bowl, but their loss extends much further than just the game. "With 763K followers on Instagram, the Falcons had an opportunity to continue to communicate and corral their fans after the loss. Atlanta Falcons lost [the] Super Bowl and didn't take the initiative to keep fans engaged. The Falcons stopped posting after the started losing and that resulted in a huge fail. Brands that take time to not take themselves too seriously and keep fans engaged through humor and connection are able to win big," Joiner believes.
Another big loser on social media was Hillary Clinton.  "Clinton's voice dies after losing the election. She tried to re-engage in time for the release of her book, this was a misstep at best," Joiner advises.  "Many politicians allow their social media accounts to lie dormant until they are running for office or until they have something to push on their constituents. The correct way to utilize social media is to keep followers engaged through peak times and lows so that they feel the brand is authentic," Joiner reveals. Unlike most politicians, Joiner says Bernie Sanders has done a good job keeping followers engaged.
2017 Social Media Winners
It's not a surprise to see Kevin Hart's name listed alongside the word "winner" for 2017. "Kevin Hart is strategic in promoting a lot of his projects, so much so that studios pay him for promotions on most if not all of his project. In addition to his promotions, he's managed to launch a game which creates multiple revenue streams.  Another genius move Kevin has done is use his social media to chronicle his fitness journey with the pop-up marathons he endorses. He also does a great job of engaging other celebrities in his social media," Joiner says.  He references Kevin's running social media jokes with the Rock as an example of big wins for the comedian-actor. "Probably Kevin's biggest win on social media was his admission of guilt in his affair on his wife. He controlled his narrative by choosing to use his own platform to break the story. He also used his platform to poke fun at himself and that had a lot to do with why other outlets were unable to paint a picture about his situation. It resulted in the story losing legs and Kevin remaining a favorite with his fans. Most importantly he didn't miss a beat in promoting his professional endeavors. It was a big win, perfect use of  his social media platforms," Joiner says.
Unfortunately, the second winner of 2017 isn't one that most readers will want to see listed, but much like the bad dream that was the last presidential election, Donald Trump has once again proved he is the better candidate than his opponent Hillary Clinton. "While most politicians are ineffective on social media, Trump has it down to a science. No matter what he says it becomes a trending topic. He understands the ability to use social media to distract followers for his own benefit. Because he is so polarizing with his comments, his supporters immediately jump to support him; and his critics go crazy creating additional hype and increasing his overall popularity and impact. Whether he is the most loved or most hated, he wins because he has your attention. It's how he won the presidency and he has continued to use the same strategy throughout his term thus far."
Joiner gave an honorable mention to Wendy's for having such a savvy social media team: "Wendy's does a great job of being relevant and timely with their responses via social media, especially Twitter. The brand has a relevant voice that connects with a broad demographic and has resulted in major wins for the brand. Whether they are poking fun at McDonald's shake machine or responding to a customers praise their responses are humorous and resonate with the public."
Whether you are looking to gain followers to promote a book or get consumers to buy a product knowing how to effectively navigate the many social media platforms available is key. Take a page from Joiner's book and use some of the techniques that proved gold for 2017. For more information visit: www.anthonyjoiner.com.