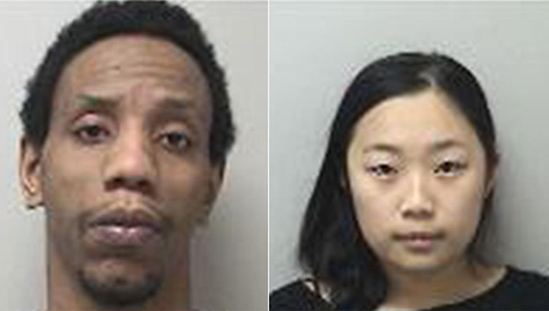 Talk about an avoidable and nonsensical tragedy of the highest order. The manager of a fast food restaurant in Hartford, Connecticut was arrested when, in a fit of sudden rage, he shot and killed the cook over negative food reviews.
James Goolsby, 28, was arrested Tuesday night and charged with the murder of Norris Jackson, the fry cook, following a heated argument at Bonchon Chicken in Manchester. He is being held in lieu of $1M bail.
Goolsby's girlfriend, Leanne Robitaille, 23, who also worked at the restaurant, surrendered to authorities and was charged with obstruction of justice and is being held on $100K bail. 
An employee told police Goolsby shot Jackson during a heated argument over a Yelp review just after the restaurant opened at about 11:45 a.m. Saturday at the Plaza at Buckland Hills. According to the Hartford Courant, reviews of the restaurant were mixed, with many positive reviews and several negative reviews, including two on Friday.
According to the warrant, an employee said he heard an argument and then heard Jackson yell, "Yo, do that sh-t again!" and when he looked over, he saw Goolsby's arm extended and "something black in his hand." The witness said he heard several popping sounds, then saw Jackson stagger and collapse.
Jackson, 36, was shot four times. One of the bullets severed an artery in his neck, the Courant reported. The father of seven was pronounced dead at Hartford Hospital on Sunday.
After the shooting, Goolsby and Robitaille reflexively fled the scene in her 2007 Mazda 3. On the run for several days, the couple eventually turned up at Goolsby's stepfather's house in East Hartford, police said. The stepfather said Goolsby told him he had shot a co-worker who was always disrespecting him and his girlfriend. 
Goolsby also told his brother that he had shot a co-worker "because the dude got in his face," the Courant states. Goolsby was crying and said he had messed up his life, his brother told police.
Goolsby was eventually arrested at the home.
Jackson's mother, Barbara Turner, told the Courant her son had only been working at the establishment since the summer.
In Facebook posts that signal a conflict was going to pop off soon, Jackson articulated his frustration with his job as fry cook at Bonchon Chicken restaurant. A photo dated Nov. 15 shows him raising a middle finger while working at a grill and deep fryer station.
"They f*** with me at work," read the caption. 
In another Facebook post, this one dated Dec. 20, he was angry about having to work "6 straight days all 12hr shifts."
Turner told the newspaper Jackson had been living with several of his children, his girlfriend and her three children in East Hartford, but he recently moved back to the city.
While Jackson was on life support at Hartford Hospital, Turner said she allowed surgeons to harvest his organs for life-saving transplants.
This past week, Jackson wrote in a Facebook post that Jackson's right kidney was donated to a 49-year-old man.
"He's making a difference in somebody's life — my son lives on in other people," Turner wrote, according to the Courant.