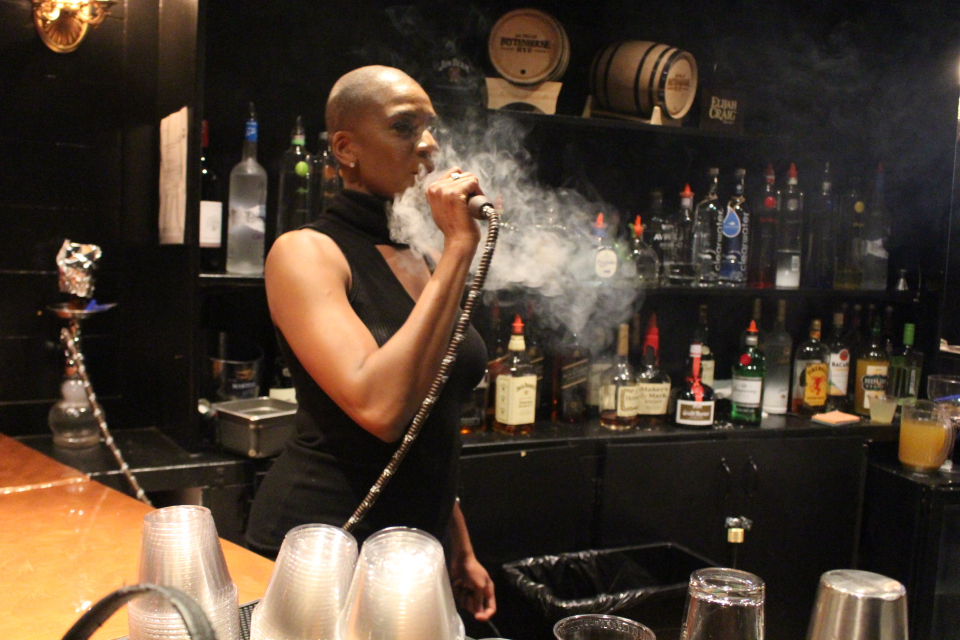 A Night of the Arts held its first Sunday series of events covering the film, art, fashion, music and food worlds all coming together under one roof at The League Tavern, formely known as Scales in Atlanta. Upon arrival into the venue, on the main level there were salsa dance instructors giving lessons and a live band to warm up the crowd, as tempratures in Atlanta ranged from 23-30 degrees over the weekend. There was also a live fashion show following the salsa dances on the main level.
There was also complimentary food provided by the chef, as he served and did a meet and greet with each VIP guest. His savory wings and shrimp tacos definitely hit the spot. Mr. York and Avian PR, the people responsible for the night's festivites, were pacing, making sure all guests were properly accomodated and greeted as well as aware of all the different activities taking place in the building.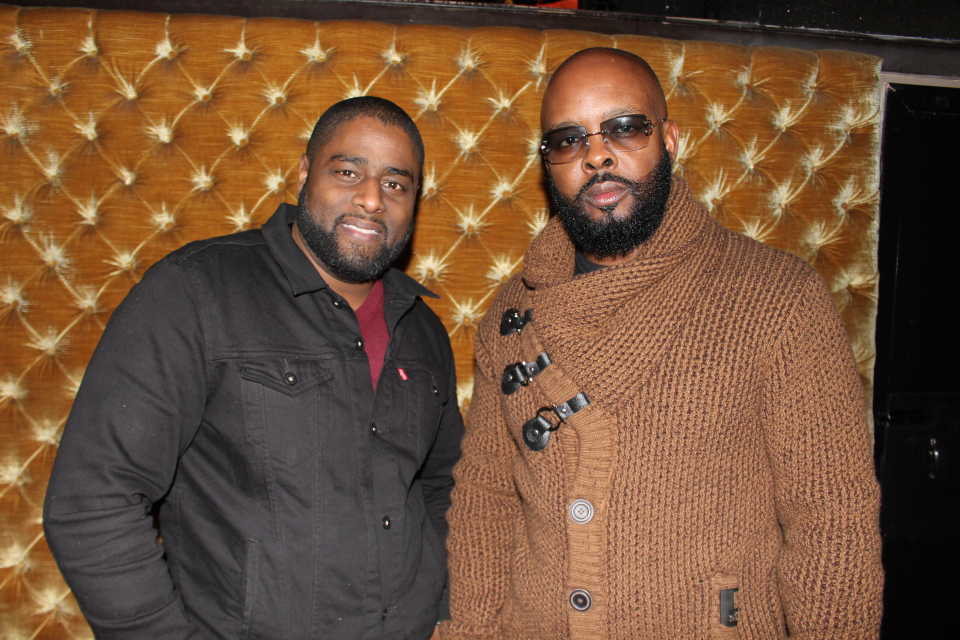 We then stepped upstairs to find a room filled with indie film lovers who'd just previewed the independent film Stay Away and there was a serious discussion going on in regards to the pros and cons of the film. On the upper level of the tavern, there was a packed out room with a live DJ and everyone vibing, dancing, and admiring the illustrious art collection of artist Barry Duperon.
The night was definitely a great idea. The League Tavern was also the perfect venue that's large enough to have separate levels to accommodate your mood for the evening. I think it's also a great place to have more than one date and entertain each other on different levels without having to travel to another establishment to pick up or slow down the pace.
Check out the photo gallery, after the break.