How Timirah James became a 6-figure-earning technology evangelist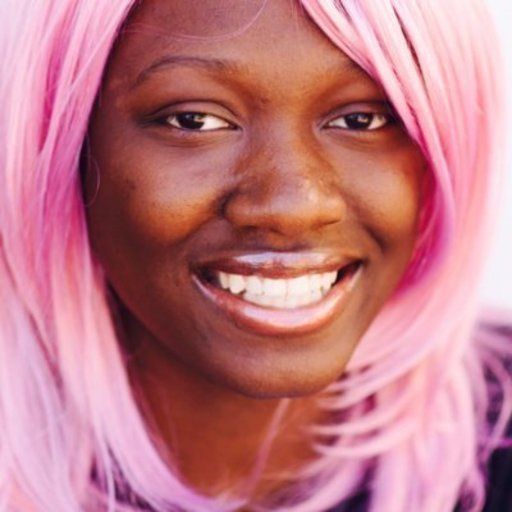 Photo courtesy of Timirah James
Timirah James, a first-year college dropout, the pink-haired coding wizard from New Jersey got her bright start in technology at the mere age of 16. At the age of 23, she now earns six figures as an engineer and is the public face and voice for several tech companies such as Platform9, which is located in Sunnyvale, California. James is also the founder of TechniGal LA, one the largest meet-up groups in L.A. which is dedicated to exposing young women to the possibilities in S.T.E.M. James is so passionate about technology that she even wrote a song about it, titled "Coderitis," and she talks about it in the interview below.
How did you find your passion for tech?
At first, I had no intentions of crossing over into technology. I actually started off as a musician, doing shows, performing at the Apollo Theater and I even became the "Star of Tomorrow" at the theater by the age of 9. We moved to Atlanta to further my career, but once I was in high school, I found a flyer talking about a local tech program looking for high school students to be interns for tech companies throughout the metro Atlanta area. Here I was at 16, my whole world was music, I was attending one of the best performing arts schools (Tri-Cities High School), but I was intrigued by this flyer about coding. So I looked into it. They were even paying a $1K stipend so I had to try it. And I absolutely loved it! I loved that feeling of innovation so much that I decided that tech was something that I really wanted to be strong in.
So while you were at Notre Dame University in Belmont majoring in computer science, you left after a year after to pursue your career in tech, what led you down that path?
Well, after I moved here to L.A., everything was great at first until it wasn't. The curriculum was very much dead in the computer science program. One thing a lot of people don't know [about] college is that whatever institution you choose, you have to make sure that they have a strong network and strong community for what you're focused [on]. Especially something that is super niche like computer science. I wasn't learning at the level that I thought I was going to be learning at. Once my family moved here and my grandfather started getting sick, it just seemed like everything was pointing toward me leaving. I was devasted to leave because I was scared to let everyone down but I made the leap and I'll have to say it was the best decision I ever made.
How did go from being a college dropout to making over six figures at the age of 23?
When I left school, my mom was my biggest cheerleader who reminded me that I am a part of the information generation. Whatever you want to know, learn, build, you can do that. You have access to all of those resources basically [in] the palm of your hands. I decided that not having a college degree did not define who I am. I'm still smart Timirah, I'm still this ambitious person who wants a lot out of life and can find a way to get it. After some research, I found that all of the major heavy-hitting icons in the industry from Mark Zuckerberg to Bill Gates all dropped out of college. They are the movers and shakers of the industry. If they could do it without the type of access that we have now, what could stop me? So I just dove into my research and learned all that I could and within a year, I landed my first contract gig and pushed an app in the app store with my first client at the age of 19. A few months after that, I landed my first professional role as an iOS engineer.
What's the biggest lesson you learned during your first years in the industry?
Know your worth. When I got offered the role of being in iOS engineer, I was only 19 and I didn't really know what my salary should be. I asked for 50K and was offered 55K which was amazing to me at that time being so young, but now when I talk to my tech friends about it, we laugh because that is such a low amount for this industry. One of my peers said, "I'd love to see the yacht they bought with the money they saved by hiring you." In tech, entry-level for a lot of these roles start around 80K.

How do you overcome the challenges that come with being a young woman of color in an industry where you don't see a lot of people like yourself?
For those people who don't know who I am or what I do, I think the best thing is for me to always know who I am. Imagine this dark-skinned college dropout, 6-foot-1 girl hovering over a lot of older White men ready to conduct meetings and tell them how to make their company more successful. Yeah, that's me. That takes a whole lot of confidence, tunnel vision, and not caring. When you're presented with those opportunities, it doesn't help if someone is questioning who you are and you're still figuring it out. If you know who you are, you really don't care and that's hard, but it helps to have reminders. If you have some sort support, you can conquer anything. My reminders are my mom, my sister, and my community.
Why is pink hair important to you and your brand?
Well, it's kinda funny — when I first tried the pink hair, it was because I wanted to do a music video for Coderitis, I made a song about code, a couple of years ago and I was shooting it at a Hack-a-thon in the Bay Area. When I went to the Hack-a-thon, everybody loved it and remembered me as the girl with the pink hair so it just kinda stuck. At this point, its meaning has grown and started meaning several different things as a form of bravery, confidence, individuality being feminine, and just embracing being young.

After working in the industry for a while, you came up with a community called TechiGal LA. What is it really, and what made you start this community?
TechniGal LA is one of the largest meetup groups in LA with over 500 members dedicated to young girls and women who are interested in the world of S.T.E.M. to expose them to different opportunities on all levels. There's so much more to the tech industry that people don't know beyond the stereotypes. You can be a graphic designer, CS teacher, an IP attorney, whatever you want to be! And all of those unique paths are still considered tech-based paths.

What is the future of TechniGal LA and where do you see yourself in five years?
In 5 to 10 years, we'll have to do a follow-up. I don't really like that question because 5-10 years back, I didn't see myself becoming the founder of one of the largest meetup groups in LA or being a developer evangelist for major tech companies, traveling, and speaking at conferences or even doing a rolling out interview. I just take it day by day. Success is doing a lot of small things day by day and it adds up to this bigger picture and before you know it, you've done all the things you never thought you could do. As far as TechniGal, my mom, my sister and I are working on expanding it to other cities and states, so be on the lookout.
What do you encourage young girls who want to follow in your footsteps to be successful in tech or anything they are passionate about?
First of all, start now. It doesn't matter where you are, what age you are, you can find your place in tech. I'm an engineer, I code, but I do know that coding is not for everyone. But there are so many other doors that haven't been opened simply because people haven't knocked.
… One of my mentors taught me that "It's not about what you know. It's not about who you know. It's about who knows what you can do."