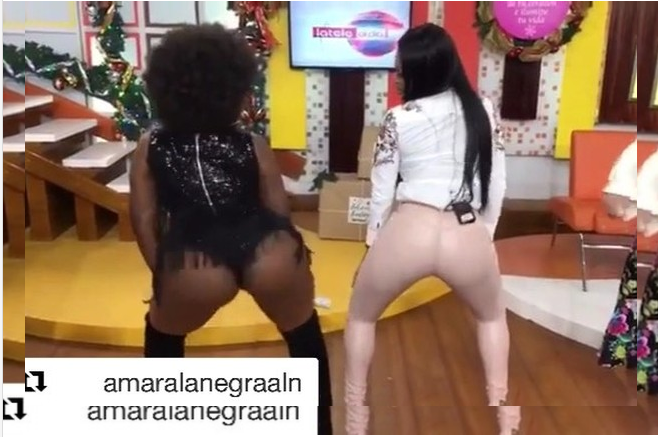 Amara La Negra can blissfully twerk with careless abandon as she does in the above Snapchat video. But the mood of her and her fans was on the other end of the emotional spectrum on Jan. 1, 2018. 
It was startling and cringe-inducing that, on the very first episode of "Love and Hip Hop: Miami," breakout star Amara La Negra, the fiercely proud Afro-Latina lyrical lioness, was insulted by producer Young Hollywood. Now she is making headlines as a Spanish-speaking Black woman who unapologetically embraces her roots.
Young Hollywood told La Negra that she needs to mimic the Beyonces of the world, that she couldn't be "elegant" with an Afro. But when she walked out on him and out the door, she walked right into a multimillion-dollar, multi-album deal with none of than music behemoth BMG. As for Young Hollywood? He's whining to the media that he's been subjected to ceaseless social media harassment and even death threats since insulting La Negra so blatantly and callously.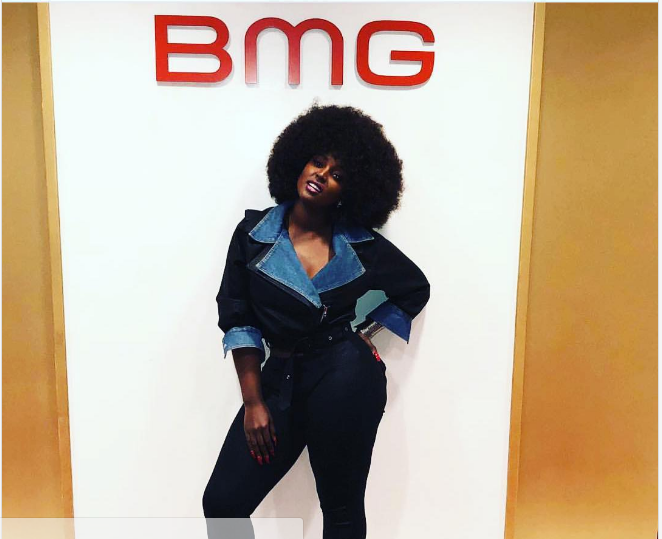 "Unfortunately, he wasn't the first person to tell me that," La Negra told US Weekly. "I've had people judge me so many times based off my looks and not off my talent, and I try to be mellow and try to see their points of view and have them understand my point of view. It wasn't surprising. It wasn't shocking because unfortunately a lot of the Latin community has that mentality — not even just the Latin community. I would say the music industry, or the entertainment industry in general, sometimes can have that concept that you have to look a certain type of way in order to succeed, which I am completely against."
La Negra's talents, ethnic pride and magnetism attracted a loyal fan base which has formed a thick wall around her. When she was accused of "blackface," the singer and reality star posted a photo of herself as a young girl with dark skin. 
And now she is opening up about how her mother helped her embrace who she is.
"My mom is everything," she told Yahoo Lifestyle. "She built me the way that I am and made sure that I always knew that my color was beautiful. She always would tell me, 'Because of your color, you're always going to have to work twice as hard to be recognized for your work.' I never understood it until years later — and she was right."
La Negra found a picture of her father, and for the doubters who say she's in blackface, her father also sports the deep mahogany pigmentation, and some say he resembles acting legend and ladies man Billy D. Williams.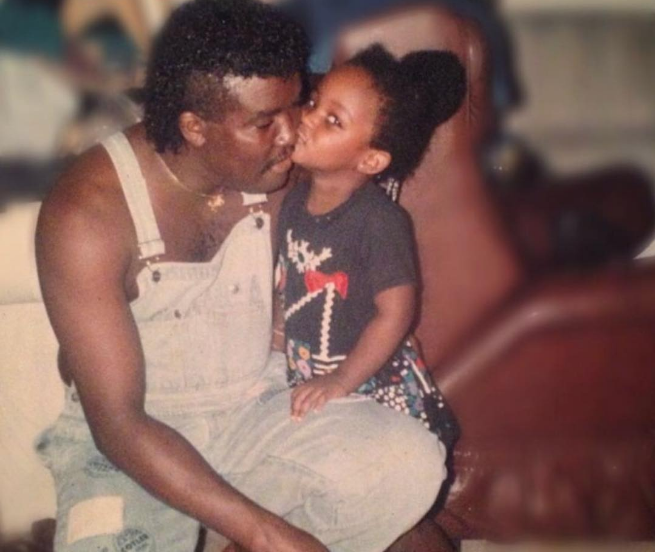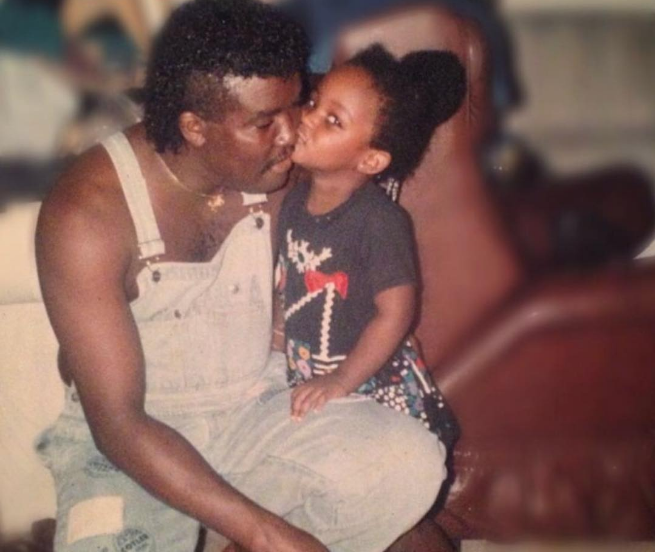 The chocolate-coated cutie captioned the photo with her father: "Omg! ?￰゚リᆱ? Old Ass #Throwback Me and My Father / Mi Padre y yo… como pasa el Tiempo!"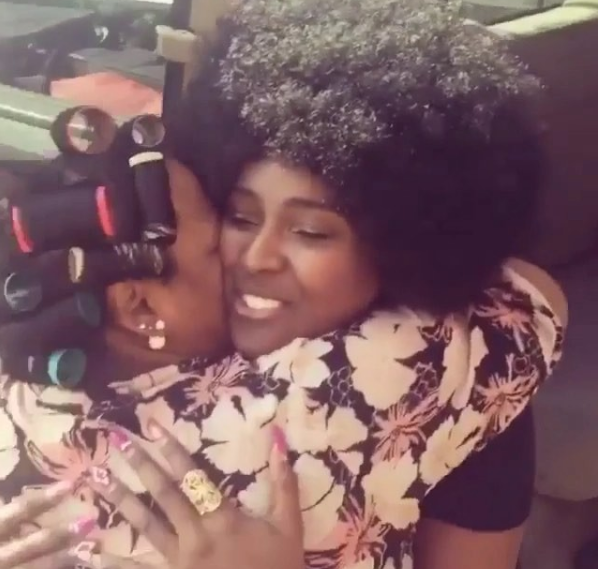 La Negra credits her mother with infusing her with love of her rich skin tone and unique look: "Theres Nothing Like The Love of a Mother! @mamianalamama1shes Funny as hell! Ps. Have you seen My mom on #loveandhiphopmiami #Vh1 lmao ? / No hay Nada Como el amor de una Madre! Y les cuento que mi mama también esta en el reality show #vh1loveandhiphopmiami #lhhmiami mami es un show!"