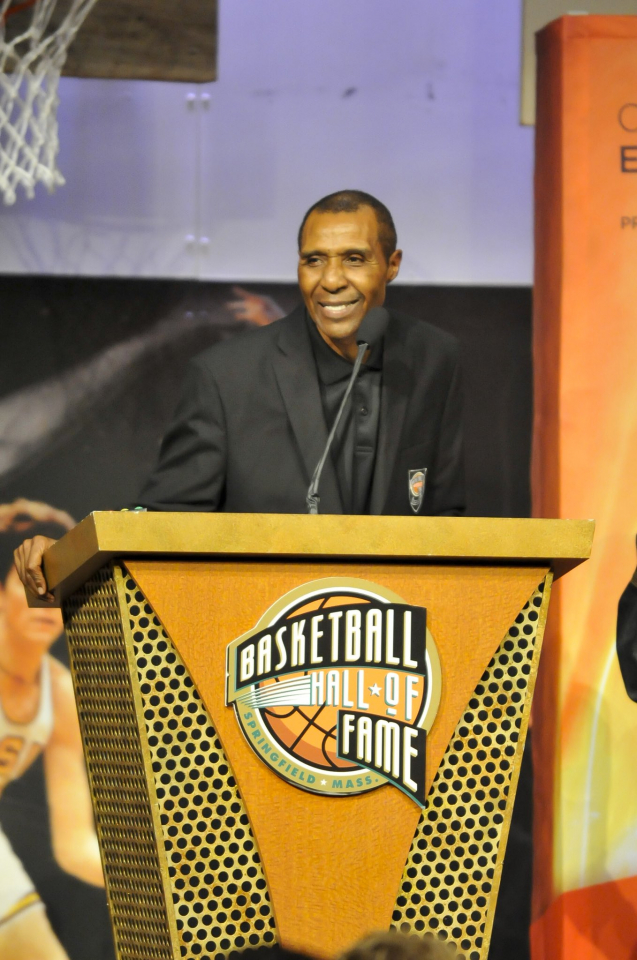 In 2015, Jo Jo White was inducted into the Basketball Hall of Fame. While he was present at the ceremony to accept the accolade, White presented his induction speech in a video. He opened the speech by saying how thankful he was to see the day his career became immortalized forever because he was diagnosed with a brain tumor in 2010. After the video played, he stood on the stage as the crowd gave him a standing ovation. That moment was about two and a half years before he left this earth.
On the court, White had one of the softest touches on his jump shot. He averaged a career-high of 23.1 points per game, before the three-point line was introduced, in the 1971-72 season and during one of his seven consecutive all-star years. He's a staple of the legendary Celtics franchise, spending nine and a half years with the green and white team in Massachusetts.
White played 60 minutes in arguably the greatest game in NBA history, which was a triple-overtime thriller in Game 5 of the 1976 NBA Finals against the Phoenix Suns. White won Finals MVP that year. He played a franchise record of 488 consecutive games, a record that still stands today in the world of rest. He has two championships and two All-NBA appearances to his name.
White was eventually traded to the Golden State Warriors and he finished his career with the Kansas City Kings.
The Boston Celtics released the following statement after White's death on Tuesday, Jan. 16:
"We are terribly saddened by the passing of the great Jo Jo White. He was a champion and a gentleman; supremely talented and brilliant on the court, and endlessly gracious off of it. Jo Jo was a key member of two championship teams, an NBA Finals MVP, a gold medal-winning Olympian, and a Hall of Famer. His contributions to the team's championship legacy may have only been surpassed by the deep and lasting impact that he had in the community. The thoughts and sympathies of the entire Celtics organization are with the White family." "