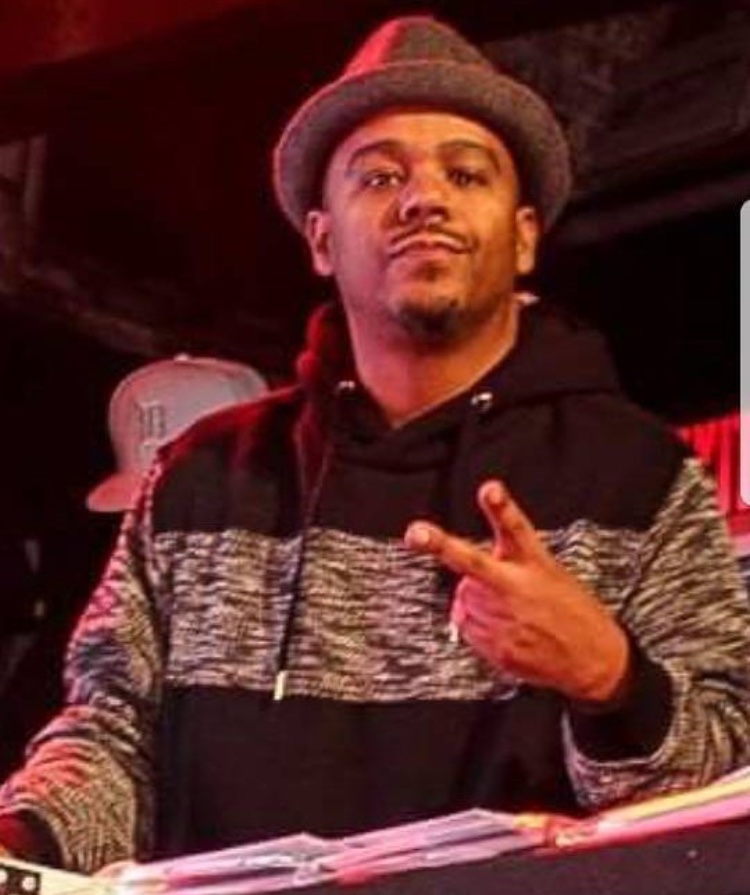 Diarra Collazo, aka Uncle P, is a DJ, and hip-hop pioneer from Detroit. After attaining his degree in music entertainment management from the Art Institute of Atlanta, Uncle P took what he's learned in the music industry back to Detroit. Recently, his 4th annual Hip Hop Underground Awards show took place, creating a huge buzz in the city for up-and-coming hip-hop artists in Detroit. Rolling out got a chance to kick it with Uncle P about his vision for Detroit's hip-hop culture. 
How did the idea of creating an award show first come about?
I did my first awards show, the "People's Choice Hip Hop Awards," back in 2010. I just felt that our community deserved one. When I was a young artist in Pontiac, Michigan. The biggest event every year that anyone that was an artist or a model wanted to be a part of was the annual Kappa League Talent Show. It gave our group something to strive for. Something to deliver the best show, bragging rights to who the best was in the city. When you reach back into the history of some of the stars of yesterday and now, they participated and [did] great in talent competitions. They experienced successes on smaller levels before they made it big. It's our way of saying "Hey, we see you! Nice work."

Why did you see a need for this platform in the city?
I felt like there was a void. There are a couple other awards shows that included hip-hop but our scene is large enough to have its own. I felt like through this a gap could be bridged between the different styles of hip-hop music that exist in the area. With all the different music scenes we have, we do our best to try and include those artists that are doing it at a high level.

How are the nominees chosen? 
Every year we pool a list of tastemakers in the Detroit music scene. DJ's, bloggers, writers, promoters all of which are sometimes referred to as tastemakers. Yes, we look at numbers, but we also look behind the numbers. If you have 100K followers but your engagement average on a post is 10, something isn't adding up. Throughout the year, artists can get us familiar with their movement by sending us a package to [email protected] This is how you can "get on the radar" so to speak. To be considered, you need to be doing your craft at a high level — online, and in the real world.

You've seen a lot of artists out of Detroit who are successful. What's some advice you'd tell an up-and-coming artist in the city about maintaining a successful career?
Understanding your consumer. And consistently providing your fanbase with a product that is engaging. You don't have to be famous to be successful. Before you see a million fans you will see a thousand. So let's look at finding just 1K hard-core fans that you can get to spend $100 over the course of the year. That's 100K!  Doing what you love and bringing in 100K sounds pretty good to me. Now I gave you an attainable goal. It's up to you to figure out how to get there!

What are some mistakes you see happen a lot with Detroit artists? Or artists in general?
Lack of professionalism. Treat people with the same courtesy and respect you want to be treated with. This business is all about connections. Can you connect with the people that can help you? Can your music connect with an audience that is engaging in some form be it purchase or heavy streaming, coming out to a show or buying merchandise online? If your goal is to make a living off this music, it can be done! But a proper plan and the people to execute this plan effectively is the key. 

For the award shows to come, what do you want to bring new to the table?
Next year will be the fifth anniversary! We will introduce the Underground Hip Hop Awards Hall of Fame. This year, we retired producer Helluva, and media outlet Marc D of 7Mile Radio. We will be giving them a special award as we induct them and another legend that will be announced later in the year. There will also be artists recognized as being the top artist from around the state and Midwest as we take the awards on the road in the spring and fall to build awareness. There is so much more to come!

Where can our readers find you on social media?
I'm the old school, so I do most of my insightful posting on Facebook at Unclep313. On Instagram, and Twitter you can find me on our blog brands @detroitrap.