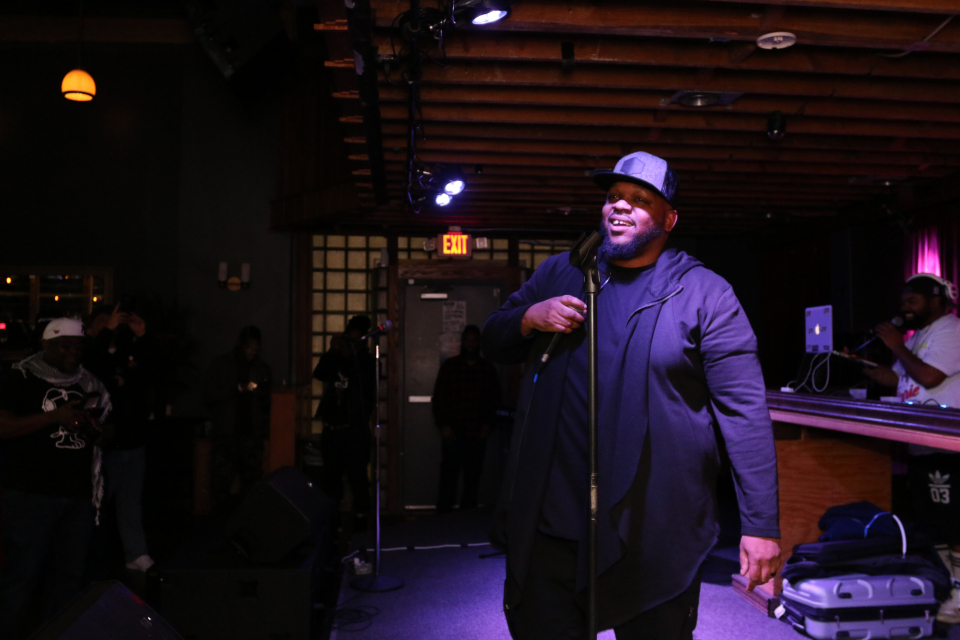 Detroit's beloved James "Jay Dee" Yancey, a.k.a J Dilla, a.k.a John Doe, will always be remembered for being one of the most legendary producers in hip-hop history period. Dilla's talent, passion, and work ethic are still undeniably unmatched. Hip-hop lovers can't forget his timeless and immense skills in creating some of the best songs ever known to the genre. From being a part of the former rap group Slum Village, to creating the most notable tracks while working with talented artists we love such as De La Soul, Erykah Badu, A Tribe Called Quest, DeAngelo, Janet Jackson, Common, Busta Rhymes, Guilty Simpson, and many more, Dilla has definitely made his mark on the world. Unfortunately, Yancey died of Lupus and a rare blood disease on Feb. 10, 2006, just three days after his 32nd birthday.
As usual, this past week, Detroit paid respect to Dilla's legacy by kicking off the "Jay Dee Made This" tour with former group mate T3 of Slum Village, Frank N Dank, and Que D, along with special guest Illa J. at the Marble Bar in midtown Detroit. The bar was packed with long time fans, friends, and family members commemorating his legacy by rapping every Slum Village hit among many other tracks produced by Dilla. With hands raised, heads bopping and with drinks in heavy rotation, the venue's vibe was electric and intensified with every performance.
A night of Detroit soul and hip hop was brought to life, reviving the spirit of the late genius, Dilla. As his last project was titled Donuts, guests were all welcomed to donuts from Dilla's Delight, a local bakery named after the rapper. The "Jay Dee Made This" tour serves as a reminder of why many fell in love with the artistry of this the hip-hop hall of famer.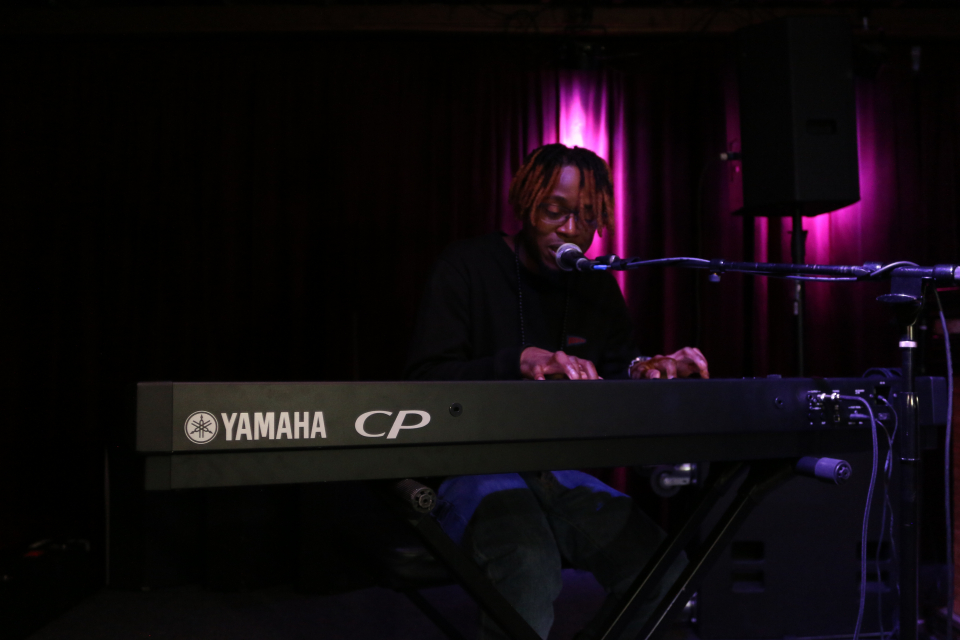 T3 of Slum Village had a few remarks to share about his late friend Dilla. Read what he shares with rolling out below:
How did the idea come about for tonight's show? Who's idea was it?
This was is a collective…It started off with a conversation I had with Frank. I was like "Yo, man we need to get the family together and do a set,"…so we called we Dank then Illa J, then we just put it together. We always do Dilla shows every year, but we wanted to do another version of that. We did Europe three weeks ago, then we did this show tonight. In January we're starting back up again in L.A. and the Bay, then we stop and go back out again in March, then restart back the European tour, then maybe Japan.
How were the performers artists selected for the show to perform tonight? Was there a close relationship before?
Oh yeah. I've been knowing these guys for years. We went to high school together so we all came up together, doing "the jit" dance moves in the hallway and having fun. Everybody's like family.
If J Dilla were alive today, what would he have to say about tonight's show?
First of all he'd by hype! J Dilla was a genius, but he wasn't known for any nonsense. He was known for speaking his mind even if it wasn't likely favored. He would always say what was on his mind. So I think he would say "Ya'll got it in, ok!" or "Ok, ok, ok  that's wassup!" Those would be his exact words!
Is there a new single with J Dilla in the works right now?
We got a lot of stuff still in the vault with J Dilla so you'll neeever know what will happen because we still have tons of music. It's just a matter of time, it may be soon.
What did you hope to accomplish from tonight's show? Do you think it has been fulfilled?
So, what we were trying to do is bring the presence of that authentic, soulful hip hop to Detroit. We haven't been getting a lot of that, but tonight I think we accomplished it tonight. We had a great time , we invited a lot of family and friends out and we just made it pop.
Where can our readers keep up with the tour?
You can keep up with the tour on my Instagram @T3slum and @T3SV, also on Twitter. We'll be around and we're definitely coming to a city near you.
Photo Gallery Credit: Cristen Metoyer