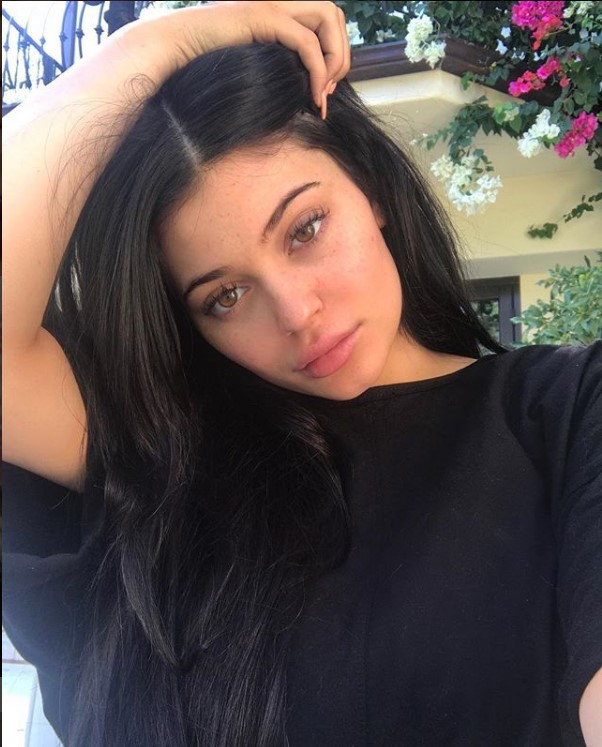 Infant Stormi Webster is only a month old and already has her first selfie.
On Saturday, new mom Kylie Jenner, 20, shared the first shot of her daughter's face to Snapchat in an adorable video complete with the social network's popular fire filter.
The tiny tot looked happy as the daughter of Travis Scott sucked on a purple pacifier. She wore a white onesie top that covered her hands and a fur-like hood over her head.
Mom Jenner labeled the video, "My pretty girl."
Her post came hours after she posted a photo of Stormi's latest duds: a collection of baby Adidas tracksuits.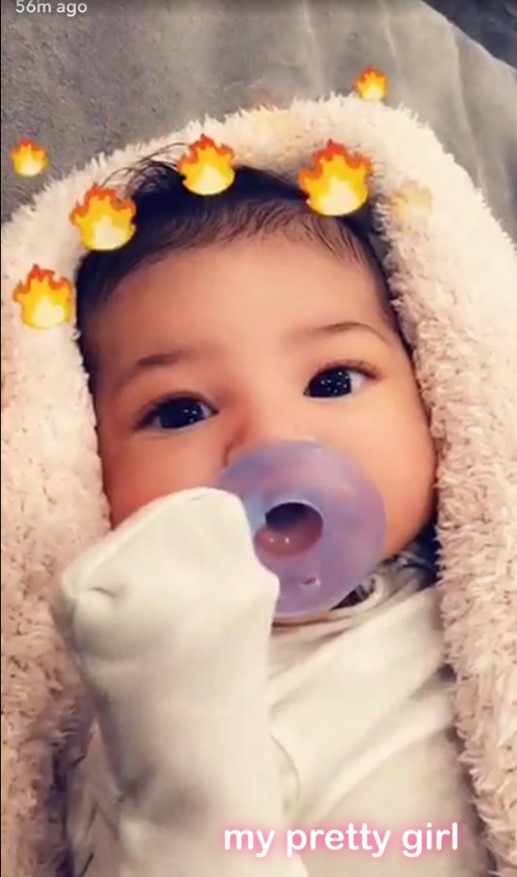 This follows Jenner's post last week where she revealed a profile of the tot's face while posing in front of her garage: