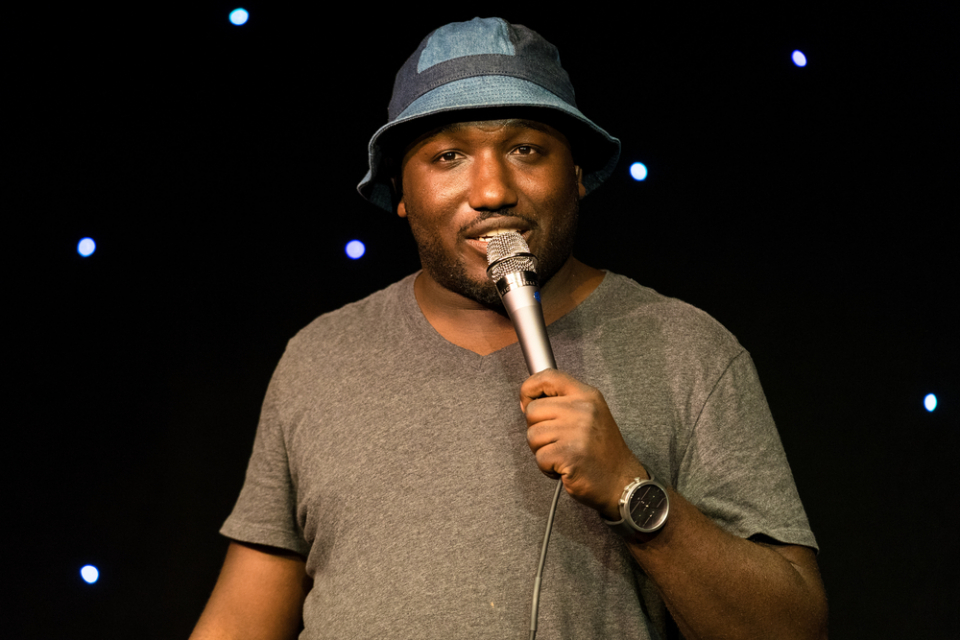 Hannibal Buress is the comedian who made a pariah out of comedian Bill Cosby during a 2014 stand-up routine. On Saturday night, March 17, 2018, Buress got himself into a little hot water during a comedy set at Loyola University Chicago, a Catholic institution. He referenced the Catholic Church's history of child molestation allegations. In an email sent to Buress prior to taking the stage, he was informed to refrain from swearing or performing material that referenced topics like illegal drug use, race, gender, sexual orientation or sexual assault.
His failure to adhere resulted in his mic being muted the first few minutes into his set. "B****-ass old people, I can project," a rebellious Buress joked. "Y'all f*** kids, right?"
The sound guys drowned him out with music overhead. Buress' performance was reportedly suspended for 15 minutes and he was allowed to return to continue with his set.
He returned to stage to a standing ovation. He didn't let the mic mute go without referencing throughout the show according to one attendee.