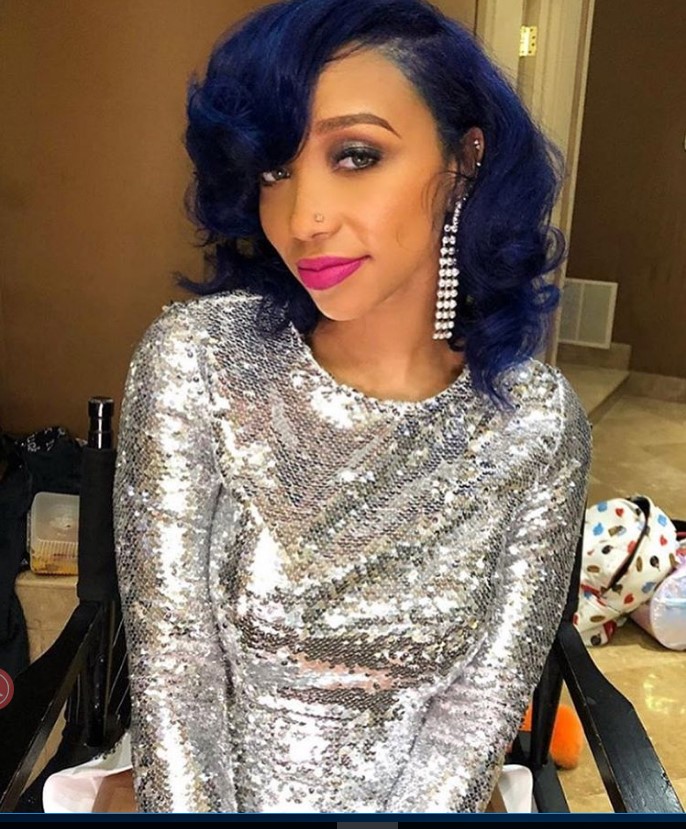 Tiny Harris' eldest daughter, Zonnique Pullins, has never been the most bodacious or bombastic personality. But she stunted with a purpose as she celebrated her 22nd birthday with her mother and a phalanx of her celebrity friends.
The exclusive soiree was augmented by the crème de la crème of Hot-lanta.
T.I.'s "adopted" daughter was a stunner in a shimmering Gucci dress and pink crystal-embellished satin pumps from Balenciaga with a price of over $3K.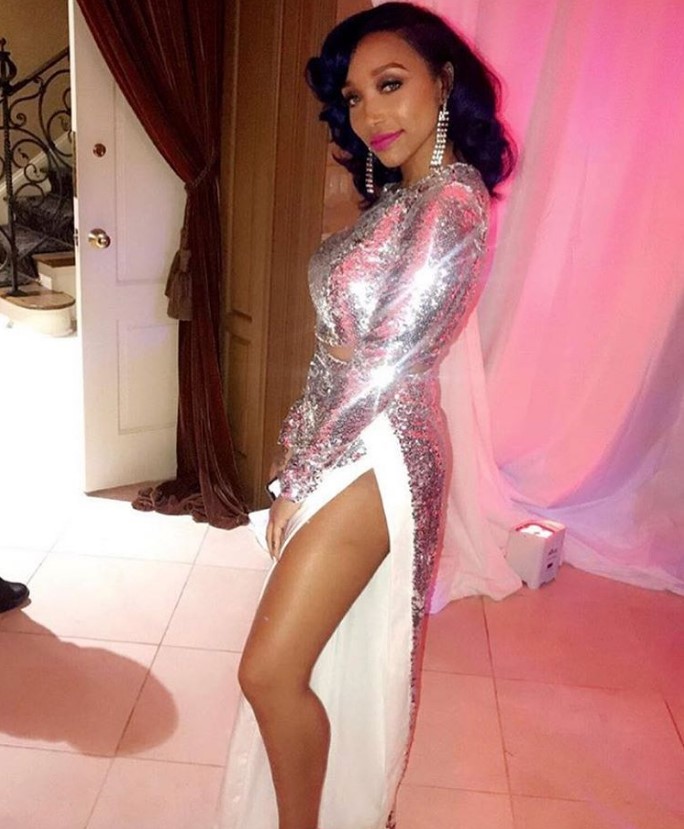 It is noteworthy that with all the folks she thanked, Zonnique called T.I. "pop" as he raised her since she was in her single digits, but she said she also loves her biological father. The attendees at the event included Tiny and 'Nique's BFF, Reginae Carter, the daughter of Toya Carter and Lil Wayne.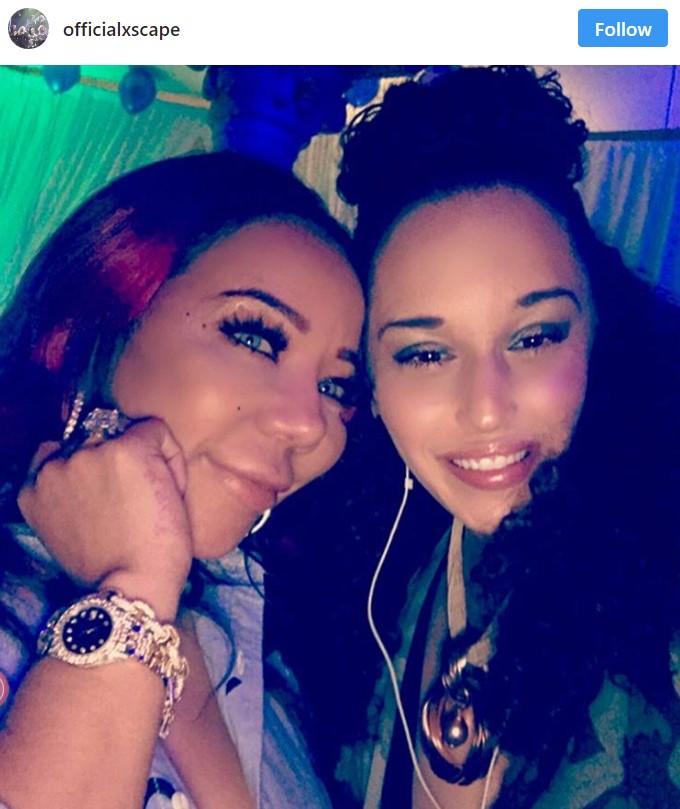 Fans wished the low-key, beautiful and humble Harris daughter a great birthday — and praised Tiny and Tip for raising a seemingly well-adjusted young lady. This also started a debate on Instagram about Zonnique's "real father."
One person was awed by Zonnique's humility and level-headedness amid the craziness of celebrity life in Atlanta: "Round of applause to her parents. T.I raised her, she just connected with her dad some years ago She doesn't do too much … just simple and classy always. Zonnique is a beautiful girl, but more importantly, she seems like a nice person! I hope you have a great birthday! You're 22. Take your time. Your talent is remarkable. Find YOURSELF and keep seeking advice from your parents. I see you as the next Beyonce and like her wait for your King. You are bout it Bout it Bout it…a fan of your whole family. Peace.NOW look how sweet the comments are compared to when Reginae picture be up here! lol."
A second person concurred, writing: "She's a beautiful girl and gorgeous in the dress. She's a brilliant young girl with a good head on her shoulders, but I sense that she harbors a lot of insecurity. I don't know why because she is talented and sooooooo pretty in and out.She kinda favors Aaliyah. Never noticed before. Beautiful and such a humble young lady!!!! Can't buy class! Tiny has done her job four sure!!!!BRING BACK THE OMG GIRLZ FOR THE CULTURE!"
A third person closed out the debate this way: "Dress is lovely.. she looks excellent. So cute with dark hair.She's stunning and classy. You are a well rounded young lady. Moms and dad did great. Stop debating the father title.What I'm trying to understand y does it even matter if that's her stepdad or biological dad. He raised her; she calls him pops that's all that matters. I could have sworn this was a birthday picture and not paternity. I agree with you though people be doing too much. "