Rob Kardashian, the lone son of (what turned out to be) two mothers in the Kardashian clan, was awkwardly traipsing through an adulthood beset with diabetes, depression and significant weight gain.
Things seem to have changed since the arrival of his beautiful daughter he created with Blac Chyna named Dream. Robert Kardashian Jr., the son of the famous lawyer-friend of OJ Simpson, has sliced off a lot of the excess fat from his body in the last several months, to the surprise and delight of his family, friends and fans.
"Rob is eating better and has a trainer – he wants to stay healthy for his daughter's sake," an insider told People. "He's focused on what he should be focused on: Dream and his health."
Kardashian has sought medical treatment several times in recent years due to his struggle with diabetes and depression. But the arrival of Dream has jolted him awake and has given him a reason to live and sharpened his focus.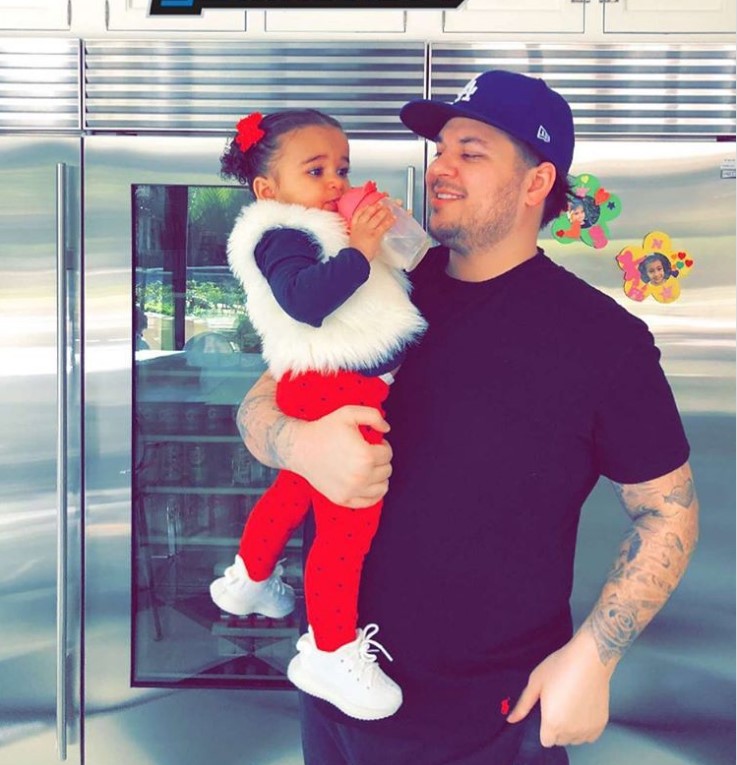 "Dream was a huge wake-up call for Rob," the person said. "He wants to be the best dad possible.
"As soon as he realized his family was right about Chyna and removed himself from all the drama, Rob started doing much better. He is on good terms with the family again and everyone is happy about it."
The Daily Mail reported: "Rob spends a lot of time with Dream and he is a great dad. He really wants to give his daughter the best life."
The insider told People that Kardashian still needs to tighten up on his diet and calorie intake.
"He needs to get his eating in check [but] he's been more active," the source shared. "Everyone hopes this time he can turn himself around … He's been doing better and has been spending a lot more time around his family, which is good for him."