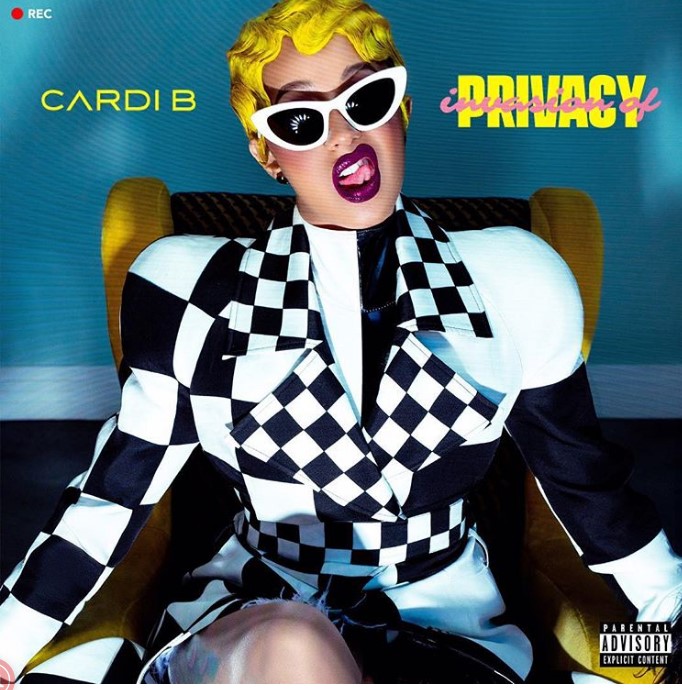 Cardi B has finally released her debut album, Invasion of Privacy. The former reality TV star garnered the nation's attention following the release of her 2017 hit, "Bodak Yellow." The song, inspired by Kodak Black's "No Flockin," broke multiple records on the Billboard charts. She is the first woman to have five top 10 singles simultaneously on the Billboard Hot R&B/Hip-Hop chart.
Cardi B's life story and vivacious personality have made her an intriguing figure beyond hip-hop. However, hip-hop remains her base and it was always important for her to deliver an album that would be accepted within rap circles and by the masses.
Moments after the release of her debut album, music fans used social media to share their thoughts on Cardi B's Invasion of Privacy.
Cardi B just dropped an album that pretty much every song could be a single/hit. Also with most of her songs over 3 minutes there's something that feels traditional but still current. This is a good project for her. #InvasionOfPrivacy #music

— Chris Contreras (@Beta76) April 6, 2018
When cardi said "leave his text on read🤣,leave his balls on blue🤪, put it on ✈ mode, so none of them calls come through🤦🏾‍♀️" I felt that!!!! #cardib #InvasionOfPrivacy

— bluversace™😈✨ (@bluversace) April 6, 2018
Good evening everyone, after listening to #InvasionOfPrivacy I would like everyone to know that Cardi B isn't going anywhere. Y'all better tell your favs to get some quality bops together because Cardi is dragging the girls. Point, blank and THE period. #CardiB pic.twitter.com/vkR8qLh2ah

— realbhadbee✨ (@realbhadbee) April 6, 2018
I️ know I️ said I️ was logging off, but I️ feel like the dropping of #InvasionOfPrivacy is the BET awards on Twitter! 😂🔥🔥😜😜 pic.twitter.com/aYV7CNJExL

— Tré Shawn. (@LMAFO_KMSL) April 6, 2018
Finished #InvasionOfPrivacy I'm so glad cardi took her time and didn't rush herself! I have so many favs 🤪

— Symphani (@SymphaniSoto) April 6, 2018
Get Up 10, She Bad & I Do 🔥🔥 #InvasionOfPrivacy !! Cardi you ain't have to do em like that !! 😩 pic.twitter.com/nBHBkIg8sf

— ari (@arii) April 6, 2018
Me when i saw the collab with SZA #InvasionOfPrivacy pic.twitter.com/eLWB0ZhL7B

— j (@jonathanfigs17) April 6, 2018
Me when i saw the collab with SZA #InvasionOfPrivacy pic.twitter.com/eLWB0ZhL7B

— j (@jonathanfigs17) April 6, 2018