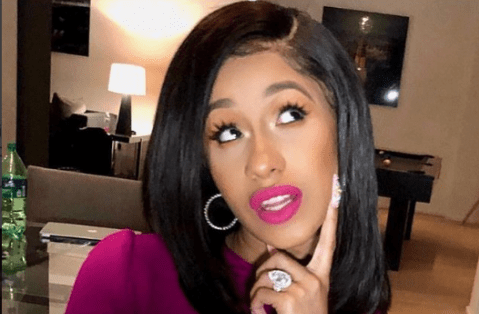 Cardi B is set to be the first co-host of "The Tonight Show Starring Jimmy Fallon."
The "Bodak Yellow" hitmaker will join talk-show host Jimmy Fallon for one night only on April 9, where she will serve as the first co-host of the popular show.
On the night, the 25-year-old rapper will be a chat guest, the show's musical guest and she'll also be featured for the entire hourlong program to help interview other guests.
The co-hosting slot was arranged to promote Cardi's upcoming album, Invasion of Privacy, which is set to hit shelves and streaming sites on Friday, June 4, 2018.
The booking will mark Cardi's third appearance on the "Tonight Show," and comes after she last featured on the show as a guest in December of last year, where she revealed the origins of her stage name.
She said at the time: "My name come from, you know what, my sister name is Hennessy. You know what I'm sayin', my sister name is Hennessy, right? So everybody used to call me Bacardi. So I always called myself Bacardi, right? And then it was my Instagram name — Bacardi, Bacardi B – but for some reason, my Instagram kept getting deleted, and I think it was [the brand] Bacardi that had something to do with it. So I just turned it to Cardi B."
Meanwhile, Cardi will be hoping she can make it to her scheduled appearance; last week she claimed she was battling through sickness to make sure her album was finished on time.