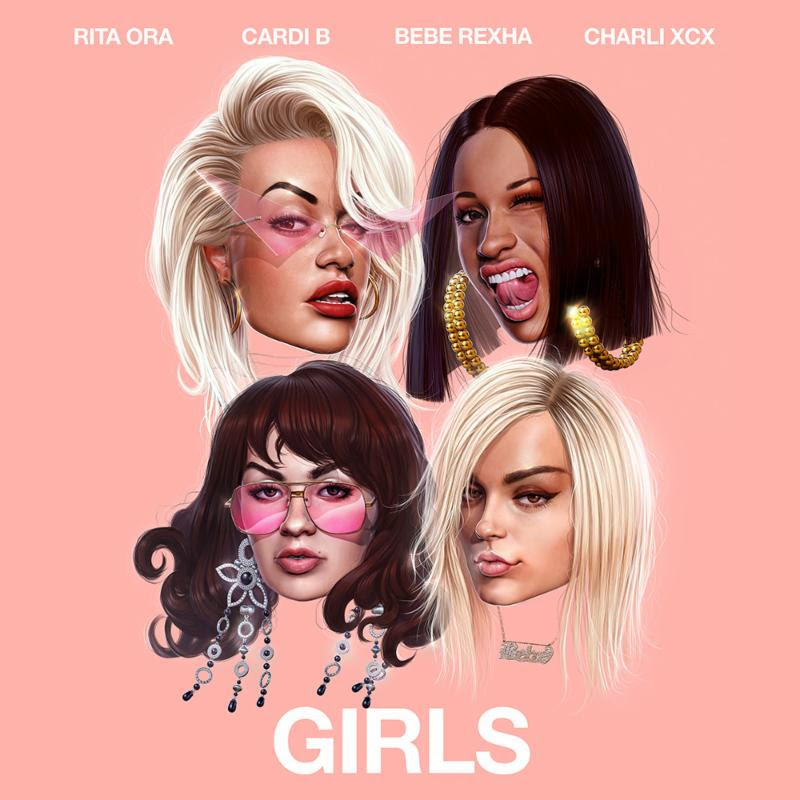 Rita Ora admits sometimes she just wants to kiss girls and she's found a band of women who feel the exact same way.
The British songstress just released her new single 'Girls,' featuring Cardi B, Bebe Rexha and Charli XCX. The new song sounds like an empowering anthem for women exploring their sexuality. Here are three reasons "Girls" screams lipstick lesbian love affair.
The single "Girls" will definitely get you moving with its trendy beat.
In her opening verse, Ora sings "I ain't one-sided, I'm open-minded. I'm 50/50 and I'm never gonna hide it. You should know. You should know." It seems that Ora was inspired by energetic pop artist Katy Perry. In 2008, Perry released her No. 1 hit " I Kissed A Girl" with the same sort of theme.
With the main verse repeating "Sometimes I just wanna kiss girls, girls, girls, red wine, I just wanna kiss girls, girls, girls." The other women transition in and out saying their piece. Each of these women believes in the freedom of finding themselves in a business that tries to box them in. The girls who created "Girls"  are all about sexual expression and asserting it the way they see fit.
Cardi B raps, " I might French a girl from Great Britain. Sometimes I just want to kiss girls," hinting at puckering up with Ora. The Bronx, New York, rapper also says, "Now I could be your lipstick just for one night, one night."
Fans are adoring the song hailing it an LGBT anthem and summer smash. Many are thanking the four women for an anthem that celebrates sexual fluidity. One fan tweeted: "Can we pls just appreciate @RitaOra new song Girls! My wig is snatched! I've been checking your Instagram every day since she sung it at Radio 1."
Rita kicked off her sold-out European Girls tour on Friday, May 11 in Glasgow, Scotland, at O2 Academy.