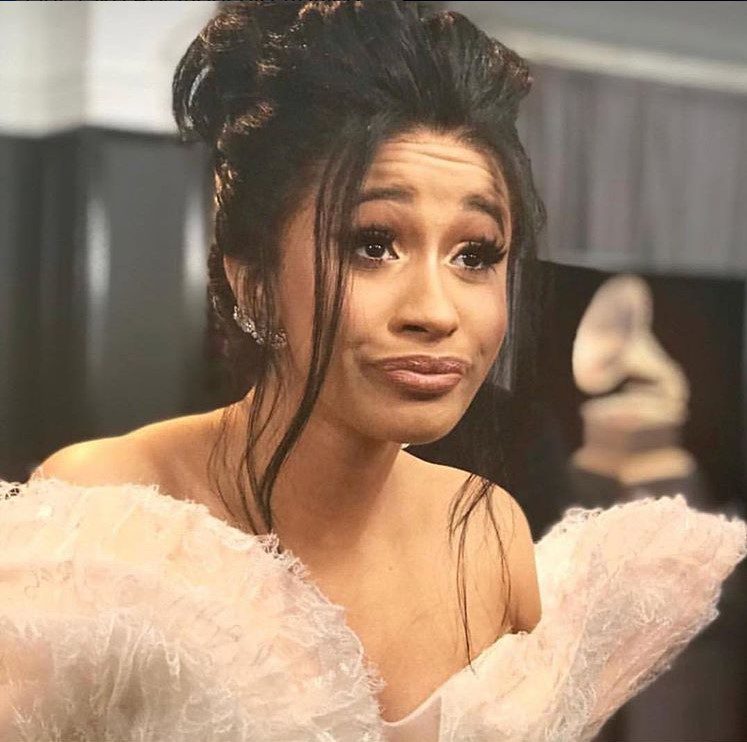 Cardi B's baby bump is now so big she can no longer "see her vagina."
The "Be Careful" hitmaker is expecting her first child with fiancé Offset and as her child grows, her stomach has been getting bigger and bigger. One of the drawbacks of her titanic tummy is that she can't navigate her nether region, which is making personal grooming hard.
Cardi, 25, initially posted on Twitter: "Sad news: I can't see my vagina anymore."
After discovering her tweet had gained over 230K likes from her 3.22 million followers, Cardi posted: "SMH 200K likes on this tweet? I guess ya love when I'm miserable. You know how hard it is to shave my vagina? literally, have to put one leg up in the sink while I look in the mirror face front. I hate all of yaaa."
When it was suggested by one of her fans that she could sort out her shaving struggles with a bikini wax, Cardi shot down that tip because she can't handle the pain of the intimate beauty treatment.
She tweeted: "Hell nooooo. I cannot take that pain."
Earlier this week, Cardi told her Twitter followers that she has noticed that her unborn daughter kicks more when her daddy Offset leaves the house. She posted: "Why is it that every time baby father leaves that's when I start getting heartburn, cramps, back pains, baby start kicking harder and faster…Like wtf?? I Been so uncomfortable for the past 2 days. Do babies get attach to people even if they in the belly?"