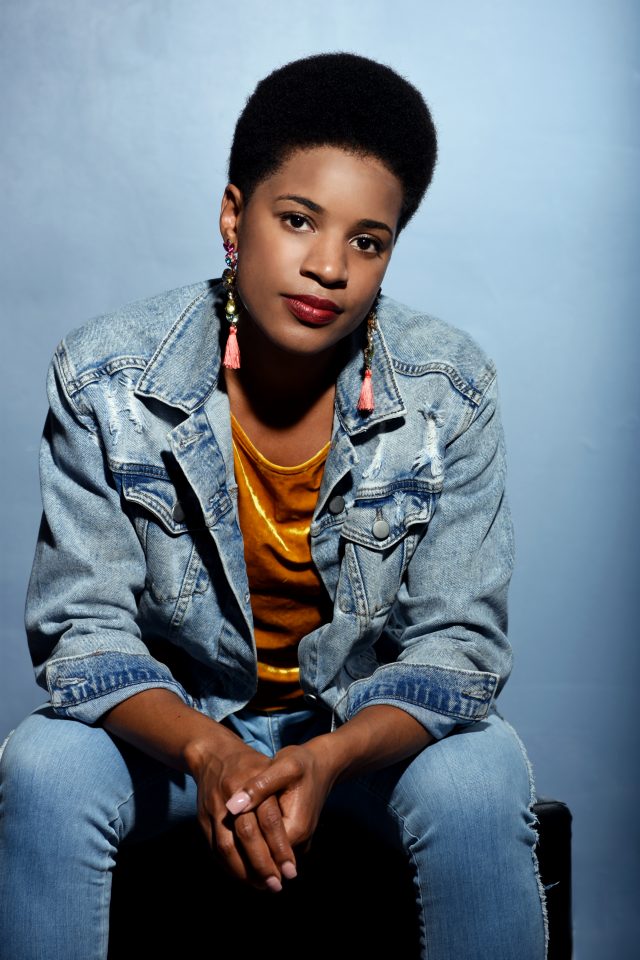 Ashley DuBose's singing has captivated millions of fans in the Twin Cities and worldwide. She gained even more fans after her show-stopping appearance on NBC's "The Voice." 
"My music comes from my life experiences," DuBose says about her songwriting.
As we continue to highlight some of the Twin Cities' phenomenal musical talents, we caught up with DuBose to talk about music and the various sounds of Minneapolis.
Minneapolis is said to have its own vibe and sound. How would you define the Minneapolis sound?
I honestly can't define it. I think people and artists are so diverse it's hard to put a box around any geographical area's sound when it's
made up of so many different people. My sound comes from the diversity of my influences — mainly outside of Minneapolis — and the
diversity of the sounds and influences of those I create music with [producers, songwriters].
Would you say the music scene in Minneapolis is tight?
There are a lot of people that I know of in the Minneapolis music scene but I don't know how close-knit everyone is because I really keep
to myself, for better or worse. That's how I've always been — a bit of an outsider anywhere I go. It seems pretty clicky to me, though.
Like there are groups of artists, musicians that seem to roll with, work with each other a lot but that can also be due to the kinds of events that they tend to play and a lot of other factors. It's not a bad thing. The community is always good.
You have performed throughout the Twin Cities. Name the top three venues you like to perform in.
I like the Machine Shop because the staff is always so hospitable and the venue is gorgeous.
I also really appreciated the major stages of US Bank Stadium and the Twins' Stadium because it gives me a
taste of where I hope and believe I'm headed. Needless to say, the sound system at these brand-new stadiums are amazing and overall the venues
are top-notch.
June is Black Music Month, it also marks the beginning of summer and music festivals. Why are some of the best festivals in the Twin Cities?
Rondo Days and Juneteenth are culturally monumental summer music festivals. It goes without saying that they are the best and even better,
they happen right here in my hometown, the Twin Cities.
What inspires you?
Love, happiness, laughter and pain.
Does Minneapolis inspire you?
No, unfortunately not. I think I've lived here too long. I like newness and I'm always inspired when I leave town. I think that's normal for
anyone who's spent 25 years in a place. If not, well then I'm wrong. 
Name three people who have inspired your life or career.
My mother, my maternal grandmother, Oprah, Lauryn Hill and India Arie.
On a more personal note, what do you like listening to when you are not singing?
Inspirational sermons, self-help audio books, podcasts, and occasionally I'll flip through the local radio stations to hear everything from pop,
jazz, classical, hip-hop, R&B and Christian alternative rock.