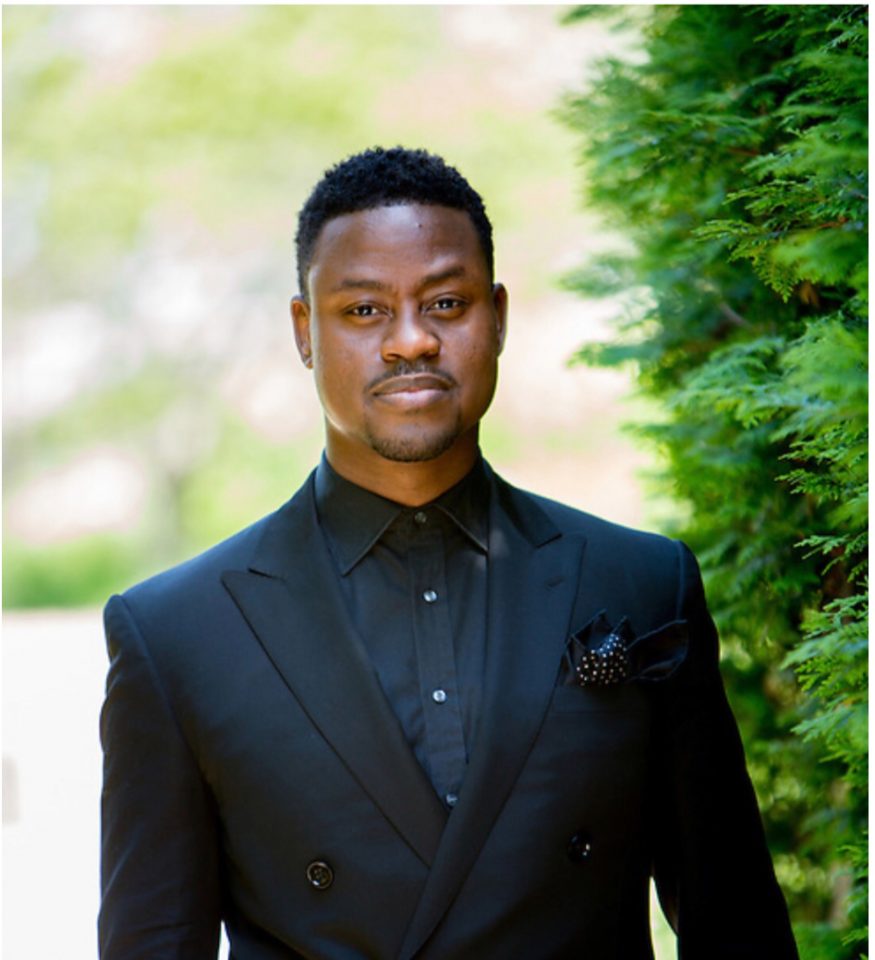 Singer-songwriter-producer and pastor, Charles Jenkins, has been blowing #PositiveAir throughout the urban music airwaves since his debut smash, "Awesome," topped the Billboard Gospel Airplay chart for 22 weeks in 2012 and has amassed nearly 100 million streams. In that short period, the Chicago-based, 9-Time Stellar Gospel Music Award-winning music master has bridged the gap between the streets and the pews with a string of encouraging, uplifting hits that find airplay in multiple radio formats. Aside from "Awesome," Jenkins has taken "War" and "Grace" to the No. 1 spots on various charts. His songs "Just To Know Him" and "Winning" have achieved Top Ten status. All three of his albums have topped the sales charts too and he's currently wrapping production on his fourth project, "Keep the Faith," which is scheduled to release later in the year. His latest single "Can't Turn Back" debuted in Billboard Magazine's top 30 for Gospel Airplay this week.
What legacy are you leaving for your children and the children of your community?
The legacy that I believe is most important to leave my children and the children of my community is faith, education, hard work and a financial headstart in life.
How would you describe your Fatherhood culture?
At my house, it's a culture of friendship, fun, and learning.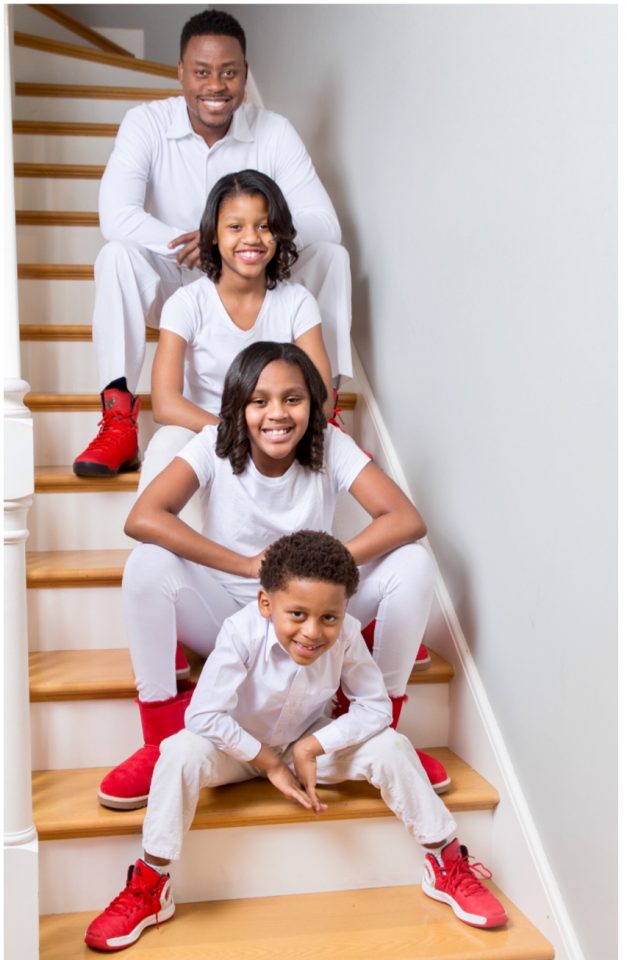 From a father's perspective, what two books would you recommend every child read?
I believe that every child should read the Bible and 'Rich Dad, Poor Dad.' The Bible will strengthen their faith in life, while 'Rich Dad, Poor Dad' can shape their perspective regarding earning and making a living.
Why is it important to expose children to education and valuable skills?
I believe that exposure is priceless. Exposing our children to experiences that shape their worldview will shape their dreams, visions, and results for their own lives.
As a father and a life coach, describe your playbook.
As a father and life coach, I realize that I can't play the game of life for my children, but I must teach them plays and strategies that will enable them to win regardless of the weather, the turf or the opponent.
The playbook is inclusive of my personal life lessons, stories that foster success and lessons from failures that empower, life principles that are foundational, life skills that are fundamental, values that are universal, precepts that are timeless, biblical truth and common sense.
Which fatherhood experiences have taught you the most about yourself?
My wife often says that my son teaches her so much about me. Being with my children during moments of illness, moments of playfulness and moments of dining has taught me that I'm a jokester, persnickety, and very protective.
What insightful advice would you suggest about building a network?
One of my personal mantras is that life is about relationships and relationships give life. Human capital, in most cases, is more valuable than financial capital. So I often recommend that if you want to be smart, be around smarter people. If you want to be influential, be intentional about being in settings where influencers are. If you want to grow, develop relationships with people who can be a light, fertilizer or water for your seed. Don't discount anyone. Don't discard business cards. Don't judge a book by its cover. You never know what you will need or who you will need; not only for you but possibly to help someone else.
Why should you read every day?
One of my favorite communicators, Dr. Charles Edward Booth says that we must read the newspaper and the Bible daily. The newspaper tells us the questions that the world has and the Bible tells us the answers to those questions.
Reading empowers us with the education we need to add value at any and every level of life. Knowing precedes doing. Your ability to understand will often determine your opportunities. It is a well-known fact that readers are leaders and leaders are readers.
Name one life lesson that no one taught you, but should have?
Unfortunately, I had no positive images of what it looked like to be a husband, father or family man. Consequently, I missed some life lessons and picked up some lessons along my journey that were not best practices. These practical realities have inspired me to be honest about the need to continue to pursue wisdom and knowledge around being an effective family man.
How important is keeping your word?
We've all heard, 'Your word is your bond.' Your Word determines whether or not you can be trusted with anything-responsibility or roles. Your word will determine whether or not you will have an opportunity to create a track record. Your word establish your resume or report card for life. If you don't have your word, then your words lose weight and your ability to empower and influence the world dissipates. We must say what we mean, mean what we say, then DO what we say.
When it comes to protecting yourself at all times, physically and mentally, what would you tell your children?
Know thyself. There are certain situations that you know will not bring out the best in you. Therefore one layer of protecting your future comes from deciding where you will not be. When you can avoid danger do so.
There are some circumstances that you will be faced with that are inevitable, in those instances, we must make decisions that will be wise at the moment and not have long-term effects on our futures.
Choose your friends wisely. Your friendships can make you or break you. Also, being guided by God also means being guarded by God. By following God, you can often minimize your pain and maximize your gain.
How does following your spiritual values help you in life?
Being spiritually rooted produces physical results. It takes both faith and works to live the best life you were created to live. Following my spiritual values does not mean a life of perfection. It means a life with a blueprint, lines, boundaries, possibilities, hope and power for every phase of life's journey.
Share one of your fondest memories you've experienced with your father, grandfather or father figure.
There are two moments that stick out in mind: My father, Charles Jenkins Sr. died when I was nine, yet I have so many memories of him and with him. He played semi-professional golf, so my fondest memories are going to the golf course with him every day as a child.
Additionally, I looked forward to going to work with him almost every day after school and every Saturday, as he owned a landscaping and construction company. Because my father is gone, I am all the more sensitive to the need to make memories. As often as I can, I work to create moments and experiences that my children will never forget.
Why is writing down your fatherhood goals for life so important? Share your most valued and treasured fatherhood goal.
Writing down fatherhood goals is not only beneficial for the father who's writing their vision for the fatherhood they will provide in their family, but it is also powerful as it can become a keepsake that can be passed down generationally along with the principles that are communicated. A wise man once told me, "When you write it down, you are serious about it."
My most valued and treasured fatherhood goal is to be present physically, emotionally, spiritually, psychologically, academically, financially and recreationally.
Twitter: @charlesjenkins7 IG: @charlesjenkins
FB: Charles Jenkins Music