Andre L. Johnson is the presidential, award-winning CEO of the Detroit Recovery Project (DRP), a multi-service agency that provides a wide spectrum of support services to the city's substance abuse recovery community. The agency also oversees an ex-offender program that helps returning citizens successfully reintegrate into the Detroit community, with an aim of reducing recidivism and/or relapse among this population. Johnson has over 29 years of professional work experience, exemplifying a long-standing commitment and dedication to the field of substance abuse.
Johnson holds a bachelor's degree in psychology from Morehouse College and a master's degree in organizational management from the University of Phoenix. In 2013, Johnson was appointed by U.S. Secretary of Health of Human Services Kathleen Sebelius to the SAMHSA Center for Substance Abuse Treatment (CSAT) National Advisory Council and in 2016, Johnson was chosen as a recipient of the Champions of Change Award from President Barack Obama.
Aside from serving his community with honor, integrity and pride, Johnson is also a proud single father to his intelligent and gorgeous college-aged daughter. Johnson has been a single father for most of his daughter's life and wouldn't trade the experience for the world. Rolling out recently spoke with Johnson on what fatherhood means to him, being a single dad and raising a beautiful young lady on his own.
What legacy are you leaving for your children and the children of your community?
My legacy will be to live life to the fullest. I'm planning to leave my child assets, where she can leverage additional assets. I will leave her the spirit of continuing to strive to be the best at whatever her interest consists of. She will have the passion, determination, and love for her family and community. She will possess a value system of love, hope, and honesty. As president, CEO and founder of the Detroit Recovery Project, it is my goal that this human service agency will out live me.
How would you describe your Fatherhood culture?
It's a culture of fathers being highly committed to their children. The ability to have other father-friends is huge. We can openly discuss the challenges of fatherhood, along with the success of fatherhood. It's a connection that other men have with one another when it comes to juggling responsibilities. And in some cases it's modeling fatherhood to each other.
For example, it's work, family, and being present during your child's swim meet or volleyball game during the weekends and evenings, after a long days of work.  [For myself, it's] coordination of summer camp or equestrian camp every summer for the last 10 years.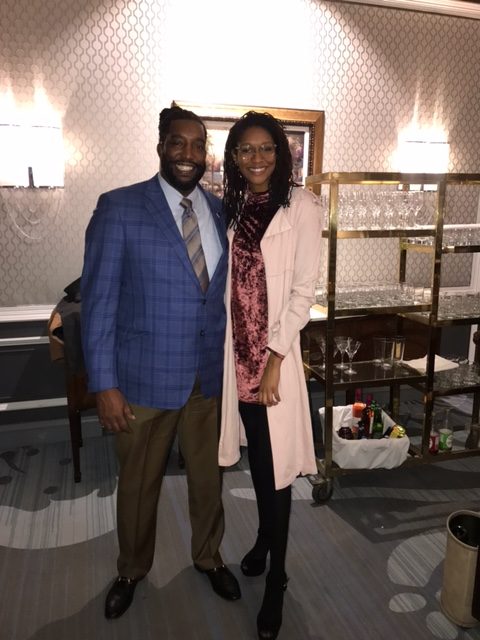 Why is it important to expose children to education and valuable skills?  
It is vitally important to expose children to education and teach them interpersonal skills. With good interpersonal and education skills, children will be equipped with adapting to environments that they may or may not be familiar.  I took my daughter to my Morehouse homecoming. She has witnessed firsthand how to mix fun with learning. She's seen first-hand that lifelong friendships are formulated during your college matriculation. She understands that not graduating from college is not an option. It is a natural expectation that she desires for herself.
As a father and a life coach, describe your playbook. 
Living by example can be your greatest teaching tool. Not so much as "what I say," but "what I do."  I was taught a long time ago that we show our best when we demonstrate and model ideal behavior and expectations for our children.  As a coach, we want to empower, encourage, and be supportive to our children. Don't be dismissive! At times we will be our children's only coach. Therefore, we have to be consistent and mindful.
Name one life lesson that no one taught you, but should have. 
To have understanding, and loving relationships. Having faith, patience, and the ability to persevere during challenging moments. In addition, to serve as role models, and have friends that model good behavior.
How important is keeping your word? 
Your word is your bond. I have worked very hard to do what I say that I will do when it comes to keeping my promise to my daughter and others. It has been a priority.  It builds character.
When it comes to protecting yourself at all times, physically and mentally, what would you tell your children?
It was important to me to teach my daughter how to respect others, establish boundaries, and practice self-discipline. I taught her how to responsibly handle herself as it pertains to being challenged with physical or mental abuse.
What advice would you give on being responsible for your own dreams? 
I would advise individuals to chase their dreams and not to give up no matter what. I would also recommend that individual's research their aspirations find someone that has done what they aspire to do.
Finish the sentence: Never give up on yourself because … 
You are worthy!  You have to create the life that you want for yourself.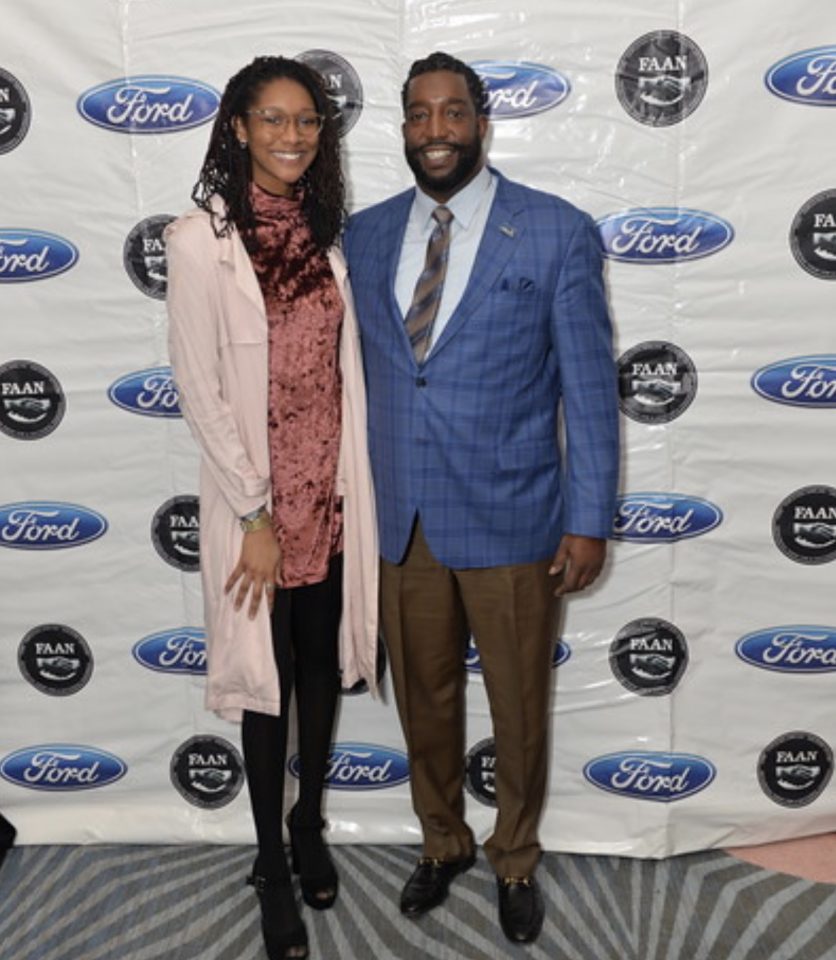 How does following your spiritual values help you in life? 
Living in accordance with spiritual principles of honesty, open-mindedness, and willingness to help has played an integral part of my life. I know firsthand what it's like not to have finances, to have below average credit, to fail, to lose a loved one. My spiritual values of God, family and friendships have carried me during my life's darkest moments.
Share one of your fondest memories you've experienced with your father, grandfather or father figure. 
Unfortunately, I don't have any fondest memory; I have never met or had a conversation with my biological father or grandfather.  I will tell you this, that is the main reason why I embrace fatherhood, because I wanted my daughter to be able to say she's had many fond moments and memories with me. These memories will take her a long way in life, like when just the two of us traveled to Jamaica for her 15th birthday, or when she lit up when I bought her a car for her 17th birthday. That's just to name a few.