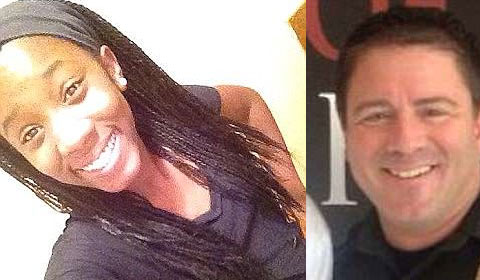 In the summer of 2015, a pool party at an upscale Dallas neighborhood led to an incident of police brutality against a bikini-clad Dajerria Betcon, who was 15 at the time. Now-former McKinney, Texas, officer Eric Casebolt was seen on video rolling on the ground like a TV action cop as he terrified the group of teens.
At one point, Casebolt grabbed Becton by her hair and slammed her to the ground. He then pushed her head into the concrete and forced her hands behind her back. Becton began to cry as Casebolt continued to hold her on the ground and pin his knee to her back for several minutes.
The entire incident was caught on tape and went viral on social media. As a result, Casebolt resigned a few days later in disgrace. Betcon and her family filed a $5 million federal lawsuit claiming physical injuries and psychological distress, loss of quality of life, and attorney fees.
According to the Fort Worth Star-Telegram, the city has reached a settlement with Bitcoin, now 18, for the amount of $184,850. In addition, six other teens at the party will receive $6K each because of Casebolt's maniacal actions that day. Despite the victory, her lawyer, Kim T. Cole, told Teen Vogue that the incident has had a negative impact on her client's life. "This girl will never be the same. Anyone who has been a teenage Black girl knows how hard it is. … And to have this type of negative publicity, in your bikini, shown all over the world. It tore her up. We don't know who she would have been had this not happened," she said.
The city admitted no wrongdoing in the settlement and Betcon is reportedly having a pool party to celebrate her recent graduation from high school as well as her legal victory.