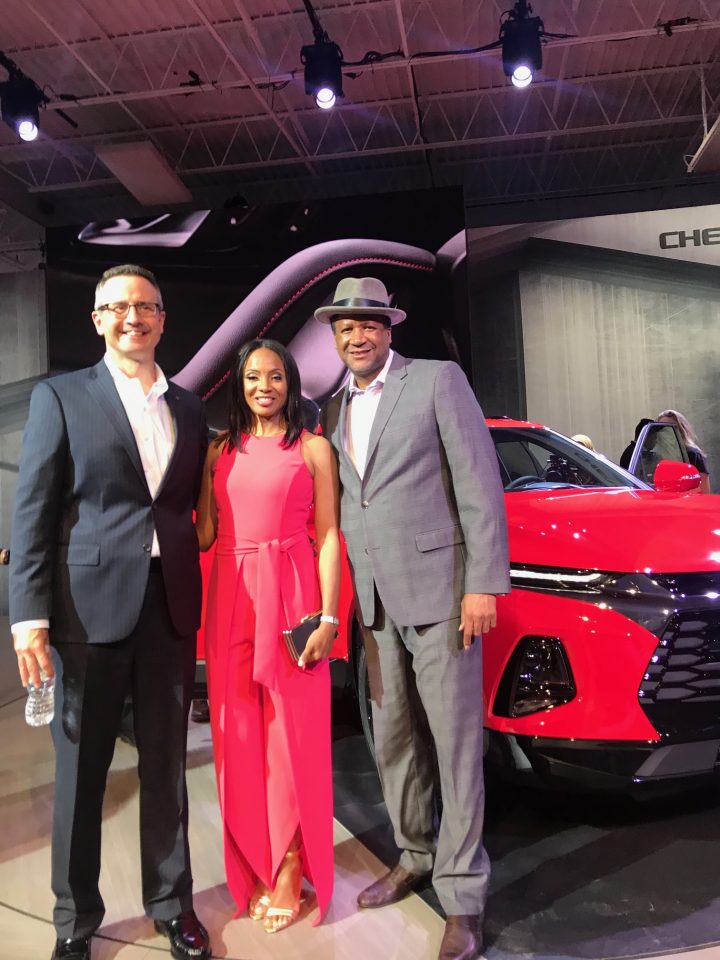 The new Chevy Blazer is the disrupter for the crossover category starting in 2019.
Chevy Executive Vice President Paul Edwards invited a few VIP media from around the country to The Fairmont in northwest Atlanta on Friday, June 22, to unveil the Chevy Blazer. Legendary rapper MC Lyte and I were among a few invited media influencers and VIPs given a sneak peek at this phenomenal new vehicle.
The exciting, new design will be a welcome sight to new millennial buyers and young executives with style and financial means, who like the bigger feel of an SUV but want a sportier ride with no more than two rows of seats.
By designing a new, edgier Chevy Blazer, General Motors and Chevy's design team from Detroit and around the world has forged a new lane from themselves that will lead to new roads and great new drivers and consumers for this bold product.
The Blazer includes other features that discerning drivers are looking for. From its sleek look and feel, wide stance and leather interior, to its hi-tech cameras and wireless charging capabilities, the newly designed Blazer's is sure to be the type of vehicle that will navigate experiences drivers and passengers alike will love.
The unveiling was more than a surprise. It was a pleasure to feel the sophisticated muscle applied to this phenomenal blazer.
The Blazer has the potential to blow away other categories of crossovers based on its extensive features and technological innovations, but most of all because of its sophisticated and bold design.
Chevy has covered most of the bases in the crossover category with the Equinox and Traverse crossover vehicles. Now, we are prepared to see them blow the competition away with this new Blazer, which embodies an attitude of success, accomplishment and adventure with all of the dependability and style that consumers have come to expect and depend on from the Chevy brand.