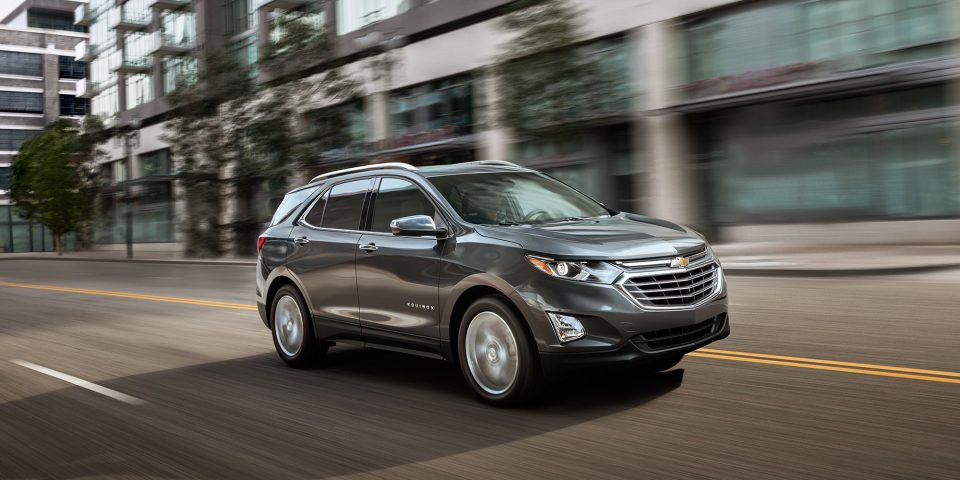 Chevrolet is running up the score when comes to their SUVs — and they've started with the newly redesigned Chevy Equinox.
Car buyers have fallen in love compact SUVs over the recent years and General Motors is answering the call in dramatic fashion. Somewhere where practicality meets poise lies their new Equinox. It's equipped with enough space to fit 5 comfortably and has the design to keep up with the competition. 
If you know GM, then you're aware of the 20 different ways they have for making a vehicle just for you. They've maintained bragging rights when it comes to their domestic auto-making abilities. Now they're literally crossing-over into one of the hottest markets with their new compact SUV.
The Equinox is Chevy's answer to competitors such as the Rav-4 and CR-V—catering to the active driver with more intentions than the occasional family trip. The SUV boasts with upgraded technology and drivability to handle the open road like an American dream.
They began improvements by shaving 400lbs of weight and tightening the vehicle's turning radius by 2.5 feet. This small difference can make parking downtown less like a pop quiz and more like an open-book test.
Chevy also utilized every 63.5 cubic ft of space in this vehicle to ensure everybody and everything can come along for the ride. The vehicle also features a 60/40 seat folding option for more space for the occasional store-and-go. Not to mention the hidden storage located in the floor of the cargo area—who doesn't love secret compartments?
The dependable 1.5L turbo engine fits perfectly for family driving and is surprisingly efficient for long road trips averaging 30 miles per gallon on the highway. If you're more into sprinting — the turbocharged 2.0L provides a surprising amount of power at 252hp while maintaining an average of 24mpg.
This new vehicle is perfect for young professionals who like to move often and in style. Starting at $23,580, this vehicle is budget friendly with the potential to really impress. With such a bold price and redesign, Chevy has given consumers the option of convenience with a new-found confidence. 
– j. bodwin