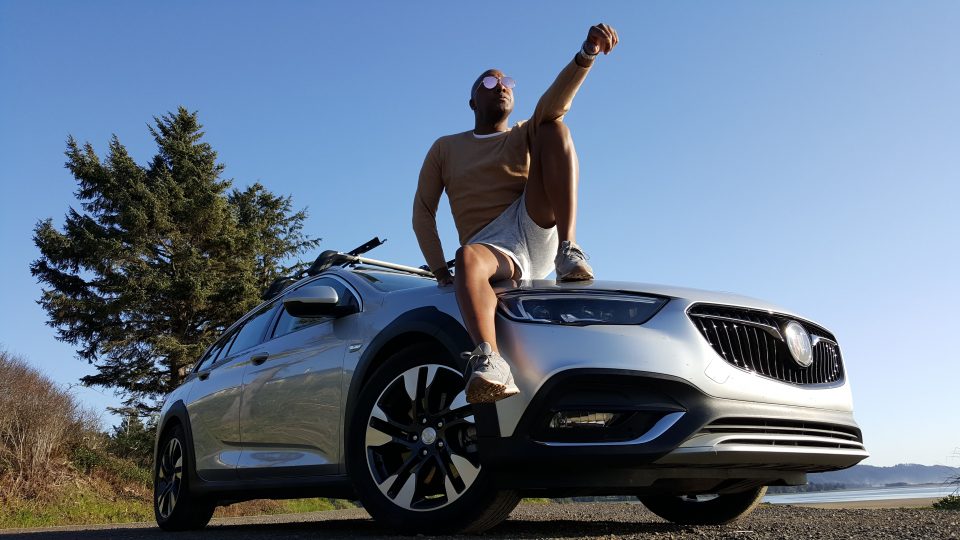 Cruising down Headland and Delowe ("Elevators (Me & You)," OutKast) is where I learned how to navigate the road at the tender age of 15 in Atlanta. My early opportunities to drive were limited. Perhaps it's the fact that I am the baby of the family, falling last in order to drive (or my brother's supreme car washing abilities) that hindered my access to our Buick. Thankfully, it was my mother, a self-proclaimed racer, who taught me never to look back when accelerating onto the expressway.
I will never forget merging into traffic on GA 166 she belted, "I said don't look back … now step on it!" Our 1983 Buick Park Avenue leaped into passing gear and the roar of the engine sent us flying down the road. Needless to say, my adrenaline was flowing. Hence, I am no stranger to the horsepower of Buick.  I must admit I was eager to find out what Buick USA had up their sleeve with the introduction of the 2018 Buick Regal Tour X. I am a legacy and my father is elated! Pleasantly surprised many years later, my dad's sense of style would re-emerge in an experience to see the world and drive one of his favorite automotive brands. Dad would always say, "Summertime is  for  road trips so let's go see the world!" Thankfully Buick  is more than a car it is a lifestyle. We got a jumpstart on road tripping for summer 2018 and experienced the beauty and wonder of  Oregon while test-driving this luxury wagon. The Tour X made for a powerful road presence and a splendid drive while covering Portland, Eugene, Salem, Woodburne and Oceanside. An active lifestyle is yours for the taking this summer. Forty-eight hours and change is all it took to fall in love with Oregon and the all-new 2018 Buick Regal Tour X. Check our list for favorite stops along the modern Oregon Trail!.
Townshends Tea – Eugene, Oregon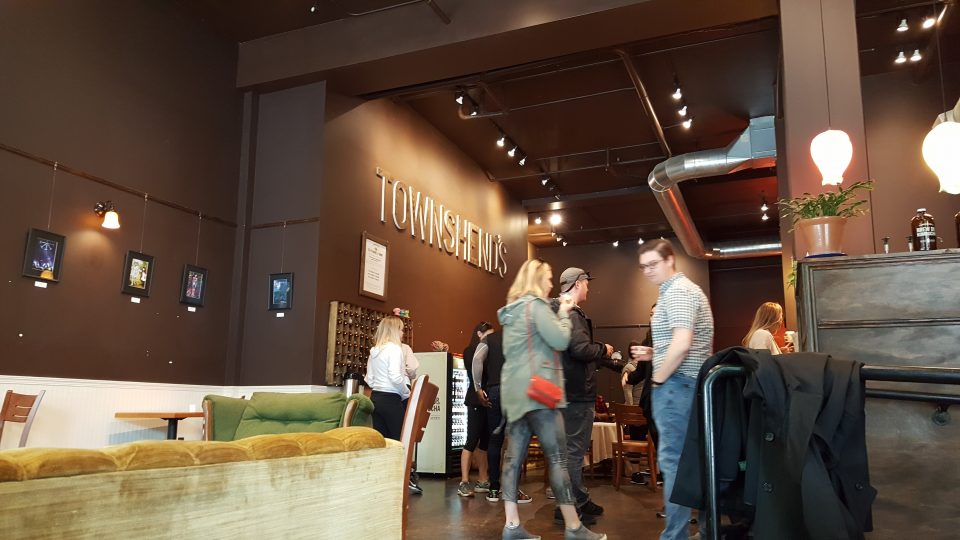 Who wants to sip tea? Townshend's Tea is a cool, clever and quaint environment to start the day or spend all day. With well over 100 loose tea options and over eight Kombucha on tap and seven Oregon locations, visitors are sure to find a fresh, methodically designed beverage that is crafted carefully.
Silver Falls State Park – Silverton, Oregon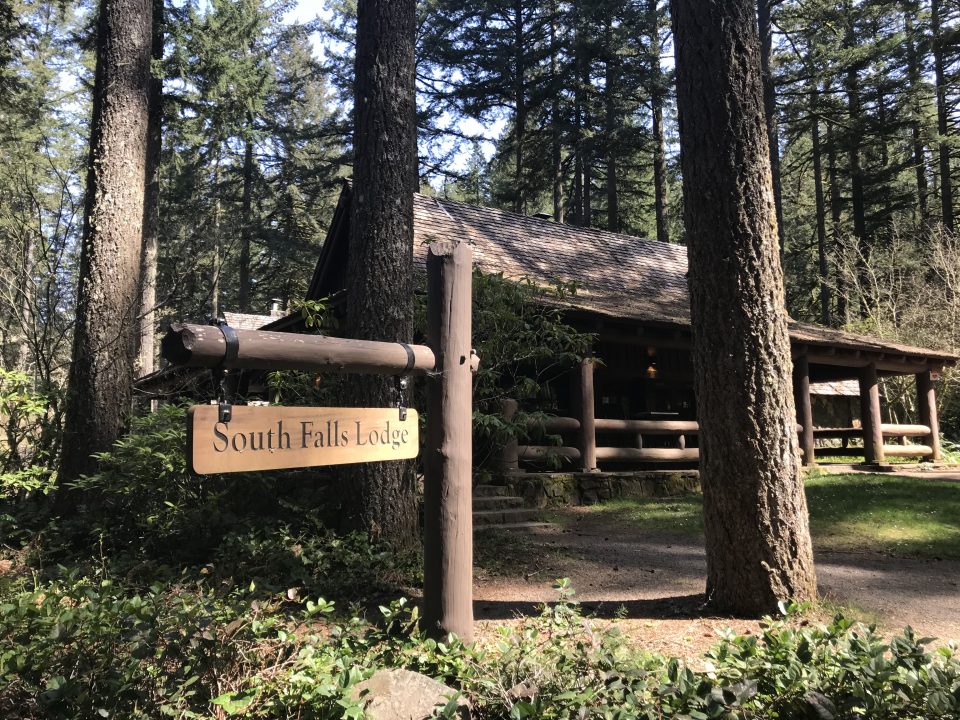 Experience the beauty of waterfalls up close and personal. Fortunately, Terry Sprunger was along for this journey. Hiking has never been my forte I prefer hiking fashion versus the actual physical challenge. However, I encourage you to take the  8.7 mile trail hike and see nine different falls on the journey. Green, lush, peaceful and perfect for your next amazing selfie. Enjoy every moment and capture the footage because no day can ever be repeated.
Ritter's Mezzanine Salem, Oregon
Beep beep! Aggressive drivers deserve a hefty meal and Ritter's Mezzanine will have you drooling for more. Seriously after this dining experience I wanted to pop the lift on the back of the Tour X spread a blanket and prop up pillow for a noon day siesta. Lunch in Salem will have your heart carried away. Thankfully, our journey briskly moved to pedaling bikes to work off  the amazing lunch!
Biking at Champoeg State Park
Designers made loading your bicycle easy with the Buick Regal Tour X. Tighten, clamp and off you go. It had been quite a while since I had ridden a bike. This automobile has awakened my inner playful spirit as I went zooming through Champoeg State Park. Of course you know I created my own hashtag #thatsabuickbaby!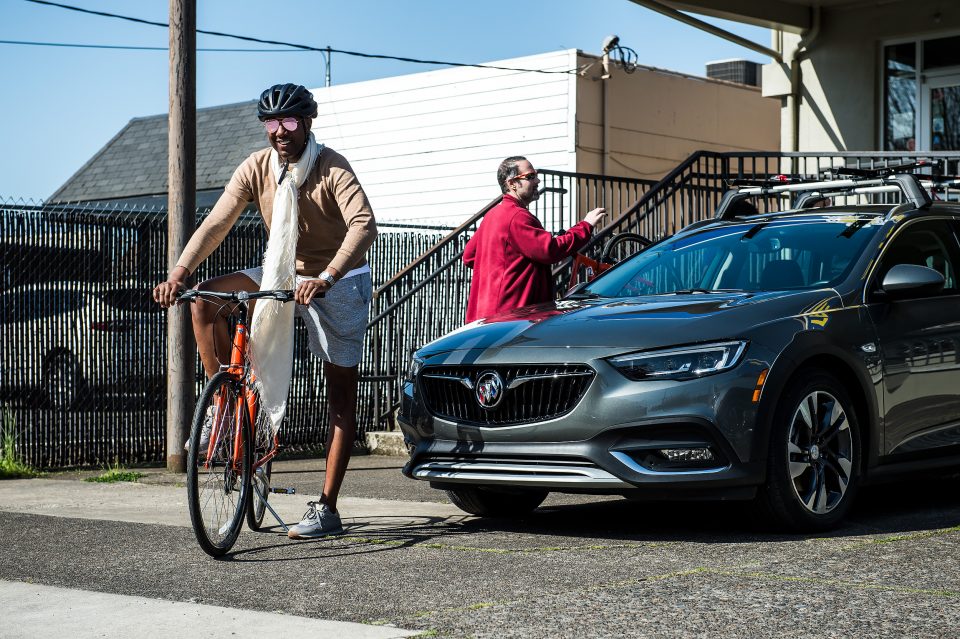 Wooden Shoe Tulip Farm Woodburne, Oregon
Tulips as far as the eye can see. Do not miss this spectacular view. 40 acres of bright colors and beauty every spring! Meadows of vibrancy await you in Woodburne,  I was a bit skeptical having gone to some pretty fancy gardens around the world. The tulips stand tall and welcome your eye into this beautiful region. Buick lets make this a annual trip?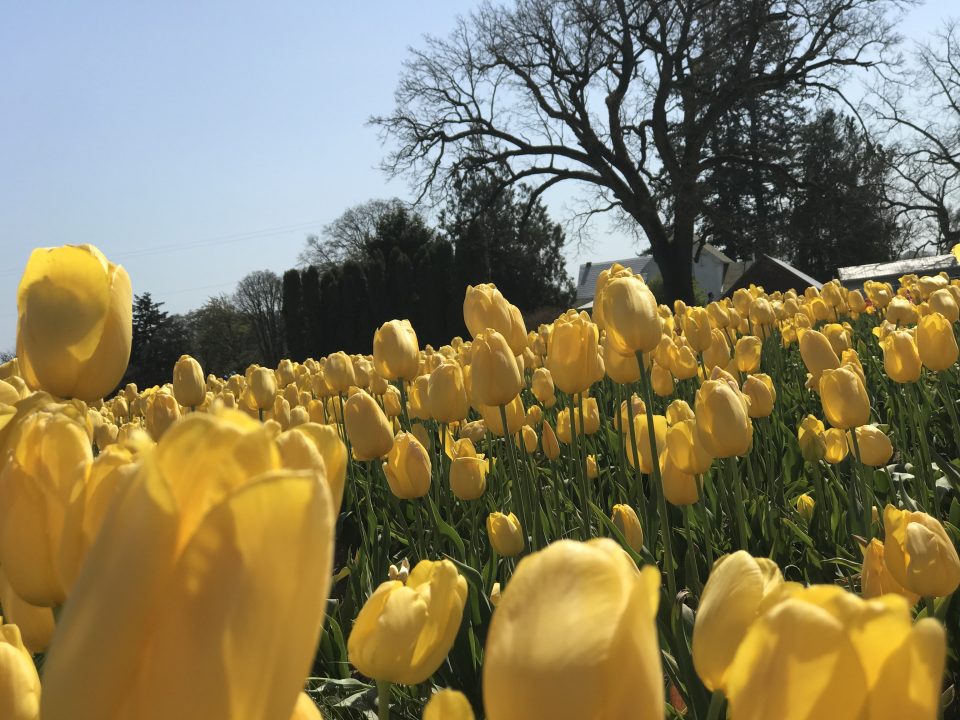 Ninkasi Brewery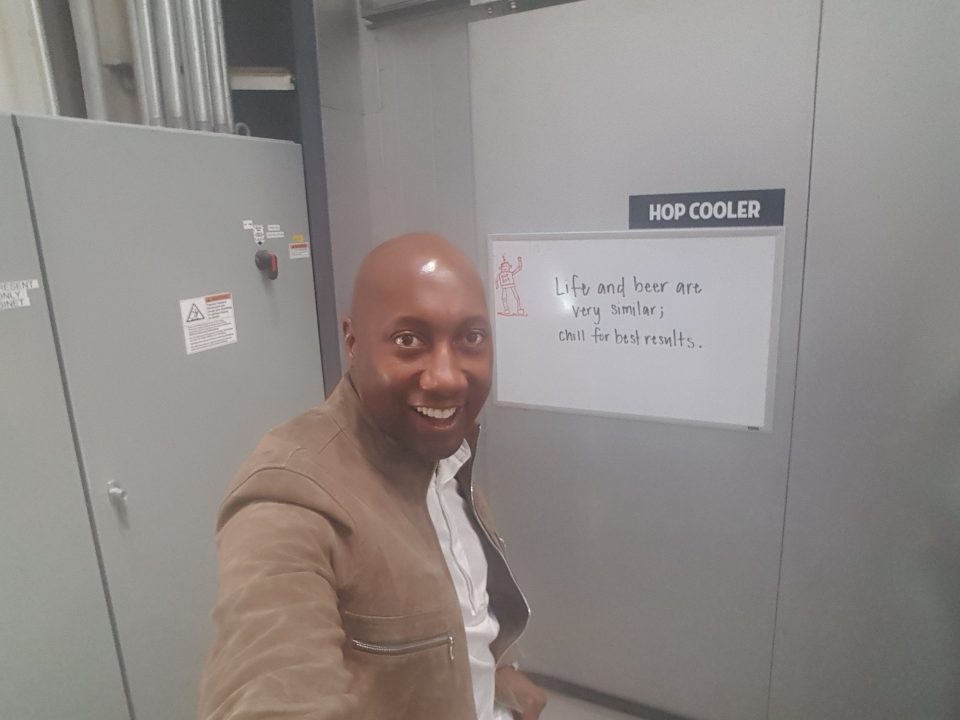 Life and beer are very similar — chill for best results. Of course, at this point, we were not driving the Tour X. However, we marveled about Oregon's splendor and the joyful ride. Ninkasi Brewery is a must visit, so hop over and taste the plethora of beers. This brewery is 12 years in the making. Take a tour, enjoy responsibly and pair with food for a phenomenal experience. Fortunately, Noisette Pastry Kitchen was on speed dial and worked seamlessly to pair food with the brilliance of Ninkasi.
Dinner was divine and desert was delicious thanks to our new friends at Noisette Pastry Kitchen.
Sam Bond's Garage
One can never go wrong with live music. Nestled in the Whiteaker neighborhood and Blair Historic District of Eugene, Oregon Sam Bond's Garage is a lifestyle experience that should not be missed when you drive through Oregon. It is no wonder why this institution has been open for over 23 years and hosts various artists from around the world to entertain their patron's while drinking local libations.
The Inn at 5th  – Eugene, Oregon
After a cross country flight the body needs a peaceful sleep. Besides, beginning my professional driver career I wanted assurance and plenty of focus to handle the Buick Regal Tour X. The Inn at 5th was a perfect boutique hotel located in Eugene's historic 5th Street public market. Complimentary cruiser bikes and pet-friendly rooms make for hospitable accommodations.
Make this summer memorable and take a road trip. Oregon is beautiful and #thatsabuick!
MORE DETAILS ON THE 2018 BUICK REGAL TOUR X
HOW WE MOVE AROUND: THE CROSSOVER
It has more overall cargo space than the Volvo V60 Cross Country, the Audi A4 Allroad, BMW 3-series Sport Wagon and the Subaru Outback, with up to 73.5 cubic feet behind the front seats.
Standard intelligent AWD with active twin-clutch provides improved vehicle control and efficiency in any condition.
The purpose-built exterior's ride height increased over the Regal Sportback and it has durable fascia and fender moldings.
The hands-free power liftgate has a Buick tri-shield logo lamp that illuminates the ground beneath the sensor, standard on upper trim levels.
The 2.0-liter turbocharged four-cylinder engine produces 250 hp and 295 lb-ft of torque.
Customer-minded available accessories including a variable roof rack, portable Bluetooth speaker and keyless keypad entry.
An eight-speed automatic transmission is standard.
Safety innovations include a Buick-first active hood pedestrian safety system, Front Pedestrian Braking and Lane Keep Assist – 10 airbags
Technology: Every Regal TourX also comes equipped with an OnStar 4G LTE Wi-Fi hotspot (AT&T data plan purchase required after limited data trial period) and five years of the OnStar Basic Plan[1] at no additional cost. Among other benefits like an industry-leading myBuick app, this connectivity plan features OnStar Smart Driver, an opt-in service designed to help Buick owners maximize their vehicle's overall performance and become better drivers.