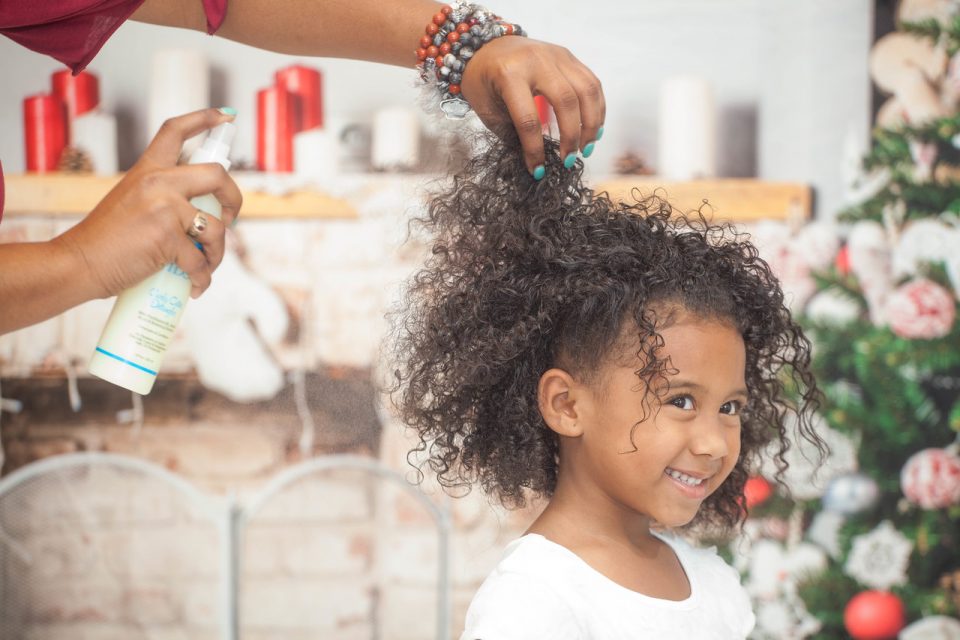 The hair business is a billion dollar industry but it is also oversaturated. MeMe Kelly, a New Orleans hairstylist, decided to go a different route with her vision and developed a hair care brand strictly for kids. Silk Me Kids hair products, as well as the salon and spa, was born from that passion. From conditioner to edge control, Silk Me Kids has shown why they belong at the top.
What led to you developing a hair brand strictly for kids? 
I found a void in the industry. Because I specialize in kids' hair, I speak with parents often and they express their concerns and need for their kids' hair. After hearing their concerns, I decided to develop a line that catered to what they had been expressing to me. My goal was to make things easier for them.
How does a spa and salon strictly for kids differ from a hair salon that services both adults and kids?
Kids salons pay closer attention to the needs of kids. They provide warm and welcoming atmosphere, along with a haven for kids to let loose, relax and enjoy themselves. Kids look to have fun, so those type of salons find strategic ways to keep kids entertained and involved.
What products do Silk Me Kids currently carry?
We currently carry shampoo, conditioner, growth oil, detangler, moisturizer, and edge control. We currently have two collections — the Koi and Tierra collections that contain all the essentials to washing, conditioning and moisturizing a child's hair.
How does your product help kids with their hair?
Silk Me Kids was designed with frobabies and curly cuties in mind. It provides manageability, soft hair, and moisture to the kinkiest, coolest, and curliest of natural hair. Silk Me Kids is the go-to for all of your healthy, natural, and nurturing hair care needs for kids.
What can we expect from Silk Me Kids in the next year?
Silk Me Kids is working towards developing brand awareness through sponsorships, kid-friendly events, pop up shops, contests and more. The sky is the limit and we are prepared for what's to come.
What other services do Silk Me Kids offer both online and offline?
Our hair care products can be purchased both online and offline currently. At our New Orleans location, we offer hair services, spa parties, glam services, and a great time for the entire family.
Silk Me Kids products can be found at www.silkmekids.org and they can be found on Instagram at @silkmekids.