It's a boy!
On July 2, Golden State Warriors star point guard Stephen Curry and his wife, chef and author Ayesha Curry, welcomed their third child, Canon W. Jack Curry, into the world.
Ayesha Curry, 29, introduced the family's new addition to her Instagram followers on the July Fourth holiday in a photograph with his older sisters, Ryan and Riley.
She wrote: "My heart is FULL. God has been too good to us. Our beautiful baby boy Canon W. Jack Curry 7/2/2018. He joined us earlier than we thought and we couldn't be more excited and grateful. Family of 5."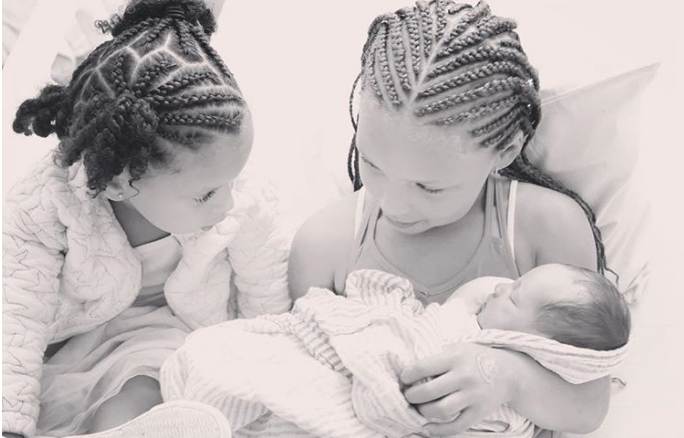 [email protected]
The three-time NBA champion, 30, also shred a photo of his first-born son on his Instagram page, writing, "On this journey, on this quest… protect me… I'm bless! Canon W. Jack Curry".
Congratulations to the happy couple!