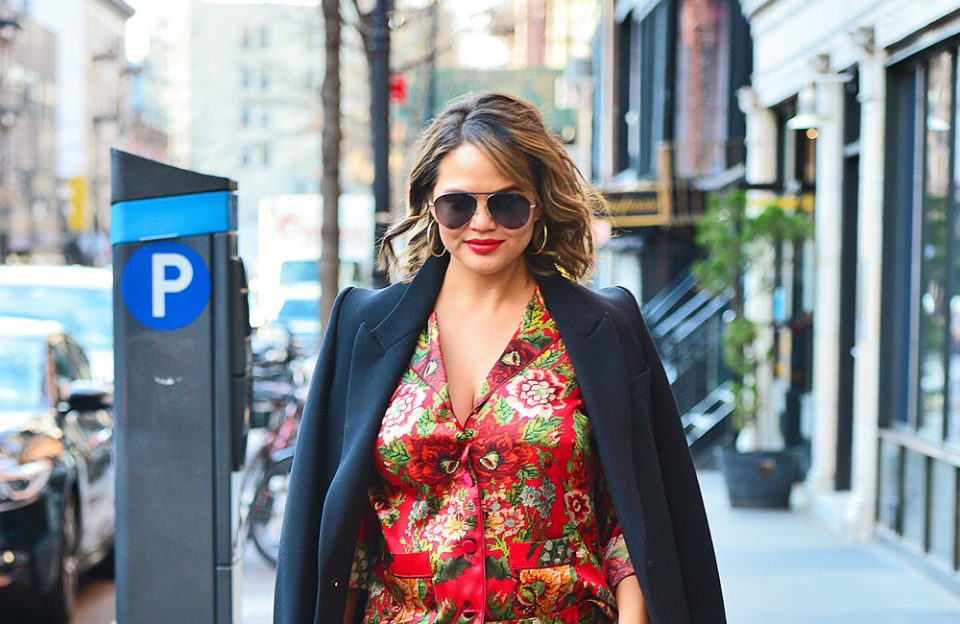 Chrissy Teigen has hit back at critics who have accused her of oversharing on social media.
The 32-year-old model – who has daughter Luna, two, and six-week-old son Miles with husband John Legend – recently attracted some negative attention after she posted a picture of herself breastfeeding on her Instagram account, but Teigen has defended the image, insisting it's just a reflection of her "daily life."
Teigen was initially angered by the reaction of one Twitter user, who wrote: "Christ in a hand basket. Menstruating, childbirth and sex are natural, too, but that doesn't mean I want to see pics of it and/or celebrities like @chrissyteigen taking a bath or nursing. We get it. (sic)"
In response, the Sports Illustrated Swimsuit Issue star said: "I don't care to see grainy fireworks, coachella selfies or infinity pool pics but i let people live. calm your t**s and scroll on by. (sic)"
Later, Teigen accused another tweeter of making an unnecessarily big issue out of the photo because he has "weird t**ty issues."
She said, "Just chillin. Posting daily life like I do with anything else. Cooking, playing with dogs, etc. You make feeding a baby big deal because you got weird t**ty issues. (sic)"
Teigen has more than 10M followers on Twitter – where she's frequently outspoken about a range of issues – and more than 18 million followers on Instagram, which she uses to give her fans a behind-the-scenes look into her life.
By contrast, the American star has admitted she didn't enjoy the experience of recording her first Instagram Live video, describing it as "pathetic."
She wrote on Twitter, "I just did my first Instagram live and I've never felt so creepy pathetic self obsessed in my entire life. It should be illegal all I want to do is apologize (sic)"