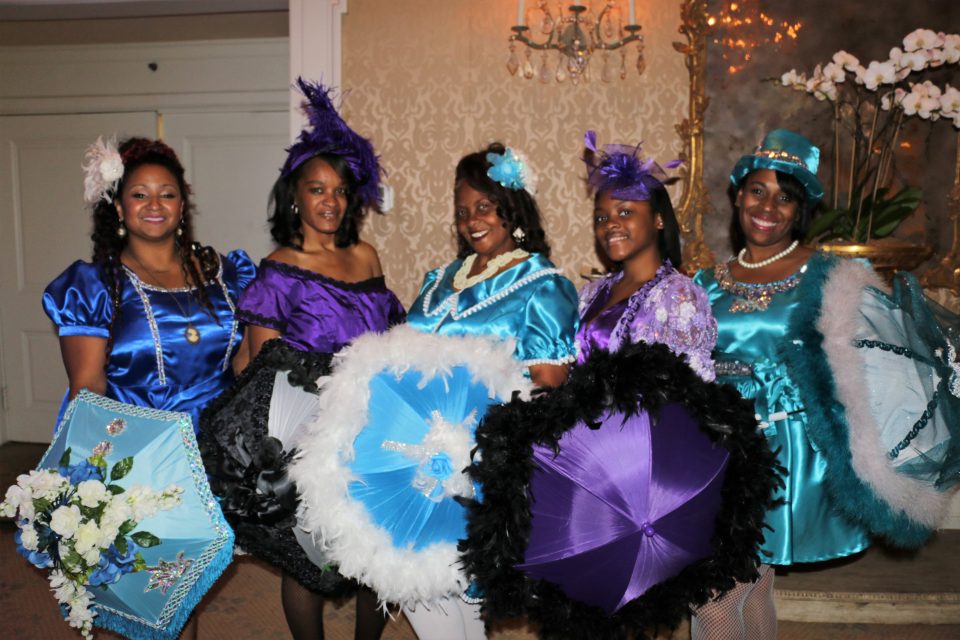 Essence Fest has become the mecca of Black celebration. Black people from all walks of life come to New Orleans to celebrate their culture and bask in all things Black. HBCU booths are featured, Southern and Creole food are in abundance and Black love fills the city. It is a melting pot of talent, creativity and ingenuity. Which is why it is not surprising that one of the festival's major sponsors, AT&T, created an initiative called Dream in Black.
Dream in Black has been AT&T's new initiative for the past two years, a call-to-action for Black people to dream big, fully embrace Black culture, and live their wildest dreams.
This year at Essence Fest, AT&T held the Dream in Black brunch. In attendance was motivational speaker, businessman and philanthropist Chris Gardner. Gardner announced that he will be speaking at 100 high schools across the country starting this September, on the three most important decisions he ever made in his life, to motivate the youth.
The brunch also featured a "Power the Possibilities" panel discussion moderated by Emmy-winning "Entertainment Tonight" host Nischelle Turner.
The panel included:
– John Donovan – CEO, AT&T Communications
– Queen Latifah – singer, actress, producer and AT&T Dream in Black partner
– Gabrielle Union – actress, activist, author and AT&T Dream in Black partner
– Marachel Knight – SVP, wireless engineering, construction and operations, AT&T Services Inc.
– Claudia Jones – SVP, public affairs and communications, AT&T
"We've been amazing and we've been worthy since we all took our first breath. There has been a 'Black renaissance' since the dawn of time," Union expressed when asked if she believed that there was a Black renaissance happening. "What we are seeing is more collaboration, which I will say has been relatively more new. Since the #MeToo [and] #TimesUp movement[s], I have gotten more calls from other actresses wanting to collaborate."
The panel shared stories of life experiences, defined what "Dream in Black" meant to them and stressed the importance of giving employment opportunities to low-income communities.
Knight, who has become one of the nation's leading women in STEM, came from humble beginnings from a small agricultural town in Pahokee, Florida. She shared how her parents stressed the importance of education which gave her the permission to dream larger than her surroundings. "My mother left home at 4 [a.m.] every day and [left] very strict instructions that we would get to school and we would get there on time. My parents told me I had to get an education. The average income is half the national income per capita, but what we had was [a] community. My community poured into me and that's why I'm here," she said.
"People do need a second or third try, you know? I've employed people who are not college educated, who may have been to jail and they've gone on to be stars for me. They have imaginations and creativity that you never would imagine but if you don't give them an opportunity, and not just give the opportunity, nurture it a bit, be patient, but feed it and watch it grow … those things are important," said Latifah.
Additional speakers included Corey Anthony, SVP, chief diversity; and Angela Burgin, director of marketing, AT&T Entertainment and Mobility Group, and DIRECTV.
During the finale of the brunch Jussie Smollett performed his hit singles "Hurt People" and "You're so Beautiful."