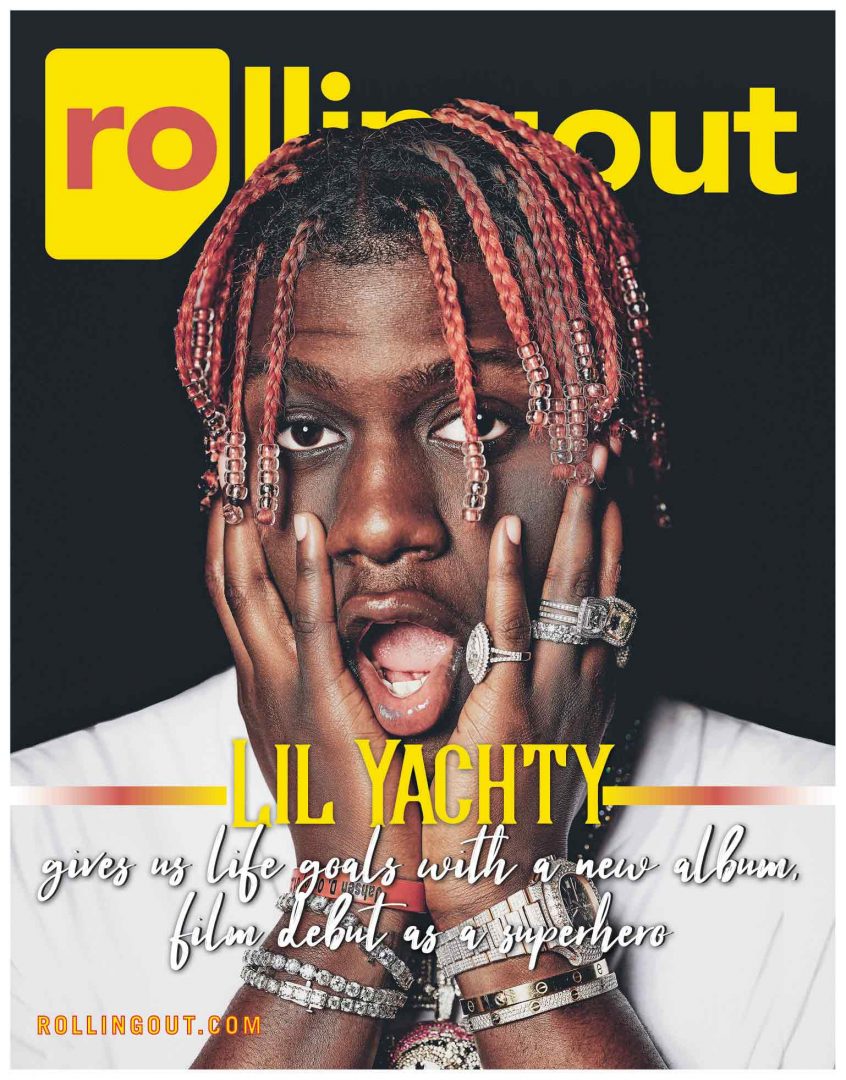 From "trappin' out the back streets" ("Mickey" by Lil Yachty, featuring Offset and Lil Baby from Lil Boat 2) to starring on the big screen, Lil Yachty has joined the rarefied ranks of rappers like Ice Cube, Will Smith and T.I. who have built careers in music and then transitioned to Hollywood. Known for his colorful hair and effervescent, larger-than-life personality, the Atlanta-born, New York-bred rapper and singer born Miles Parks McCollum in 1997 seemingly has the Midas touch.
A few days following the successful release of his second studio album Lil Boat 2, it was learned the self-proclaimed "King of the Teens" had been cast in Teen Titans Go! To the Movies — the recreation of the popular Cartoon Network TV series "Teen Titans." Yachty is the voice of Green Lantern in this highly anticipated animated film scheduled to hit theaters July 27, and it's a dream come true.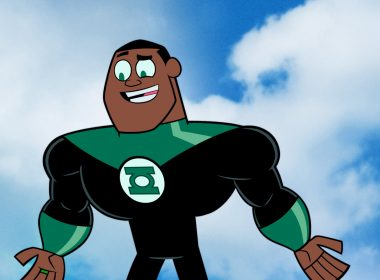 Having already infiltrated the music industry with multiple hit songs that turned into viral dance challenges, as well as impressively taking on the fashion industry in 2017 when he was named creative director for Nautica, it was only right that acting would be next on his bucket list. "It's been something that I've been wanting to do for two years now, but this is the year that we are actually making it happen and trying to push the transition to cross over," he says.
When Yachty isn't serving as the voice of a popular superhero, he's still using his real-life superpower of spreading happiness and positivity to the world through his creative endeavors. Yachty has deftly steered clear of being pigeonholed and created his own lane.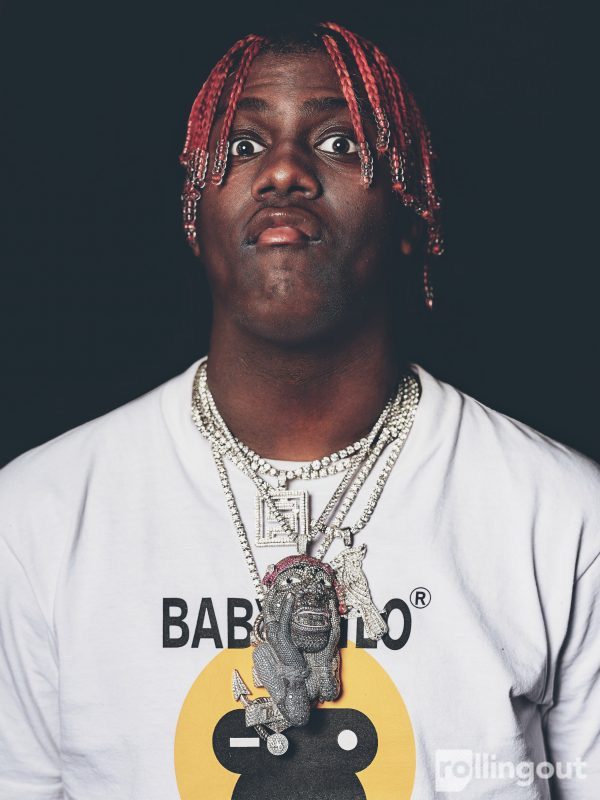 He has street credibility but doesn't place much importance on it, despite choosing to stick to his 'hood roots and the people who knew him before he became a household name. Instead, he focuses on being a role model instead of shirking the monumental responsibility. When queried about whether he sees himself as a role model, he replies, "I try to be. I always try to be."
While Lil Yachty is steadily bringing all of his dreams to fruition and simultaneously living his best life, it doesn't come without a price. The price of fame has cost him certain levels of respect and privacy — something he wishes he had the ability to change.
"People don't really respect you, or they have respect for you but sometimes your fans — whether [it] be on accident or on purpose — they'll lose respect for you as a human being and as a normal person. They treat you as if you are a different kind of human or life form when you are a celebrity — as if we don't breathe the same air, or we don't bleed the same, and I hate that. I really hate that," he says.
The simple things in life that many take for granted are sacred things Yachty wishes his fans would take into consideration.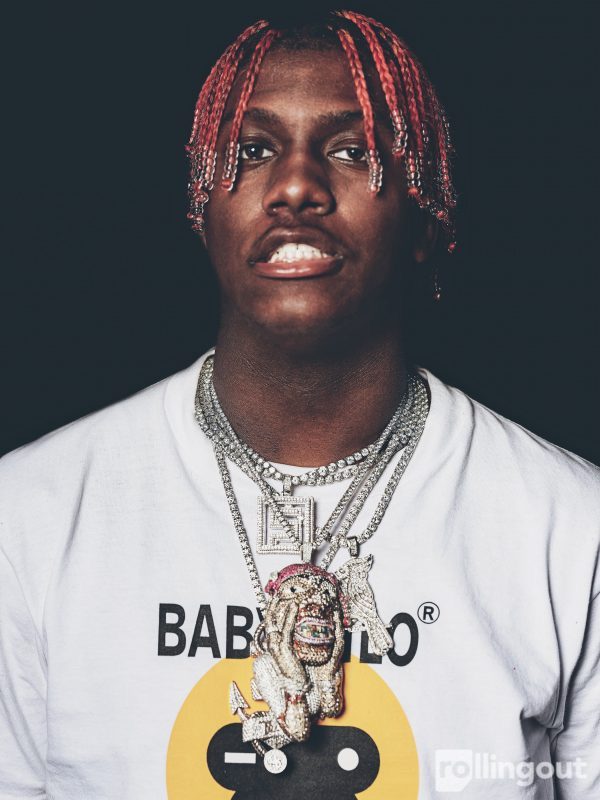 "Like when you're with your family at the table, or [you're] just trying to shop, or [you're] just trying to enjoy an amusement park or whatever. They tend to [not be] respect[ful]. They want what they want. They want their picture, or they want their Snapchat video. They want to touch you, and they won't say, 'Hi,' or anything. They'll just touch you, and they don't care that you're saying grace or you're having an important conversation with your mother. They just want their picture, and they'll excuse themselves for interrupting, but … they say, 'Hey, I'm sorry for interrupting,' but it's like they're not really sorry."
Aside from that one nuisance, Yachty continues to thrive in his newfound notoriety, and the world is reaping the benefits of his creativity through various entertainment and fashion platforms.  
With fame and dedication to your vision comes money — something that has changed Yachty's life in every single way. When deciding to assist family and friends who may be in dire financial straits, Yachty responds on a case-by-case basis. "There's no guideline book for that. It's all about personal preferences," he explains. "Depends on what type of person you are, what you believe in, what you stand for and how you feel."
There were so many things we learned about the colorful Lil Yachty during our interview. For instance, he's a fan of streetwear versus designer fashion, and he'd choose a mansion in the suburbs over a penthouse in the city. However, the tidbit that stood out from the rest was learning that the man also known as Lil Boat would choose a private jet over a yacht because he's "not a big boat fan." Talk about irony.
From his body of work as a successful music artist to his debut as a model for the Yeezy season 3 fashion show, and now an actor, Lil Yachty's fortunes continue to rise. 
Lil Yachty takes 3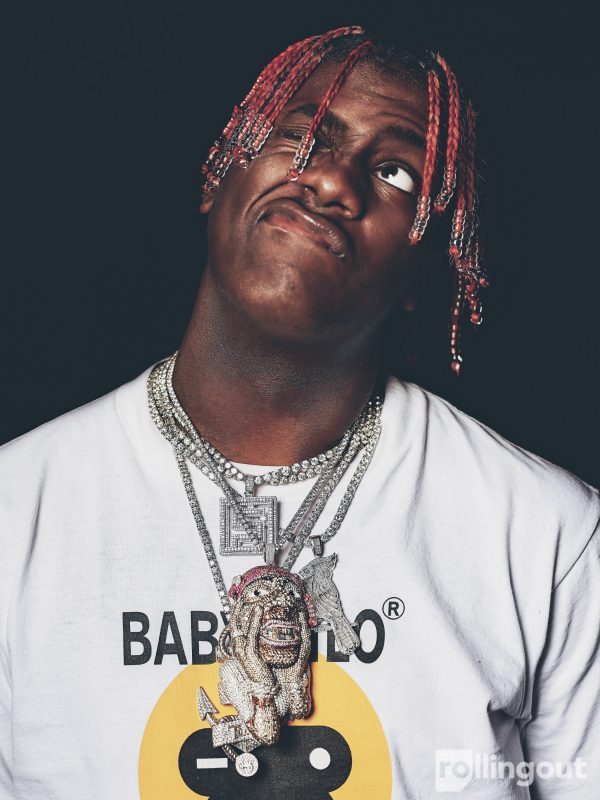 Which is more important, money or power?
That's a powerful question. You know, I don't know. I [would] have to take time and weigh my options. I really don't know. That's an important question.
"Martin" or "Fresh Prince of Bel-Air"?
"Martin" for me.
Yeezy or Off-White clothing?
Probably Off-White but it depends …
Story by Tina Red
Images by Antonio Dixon