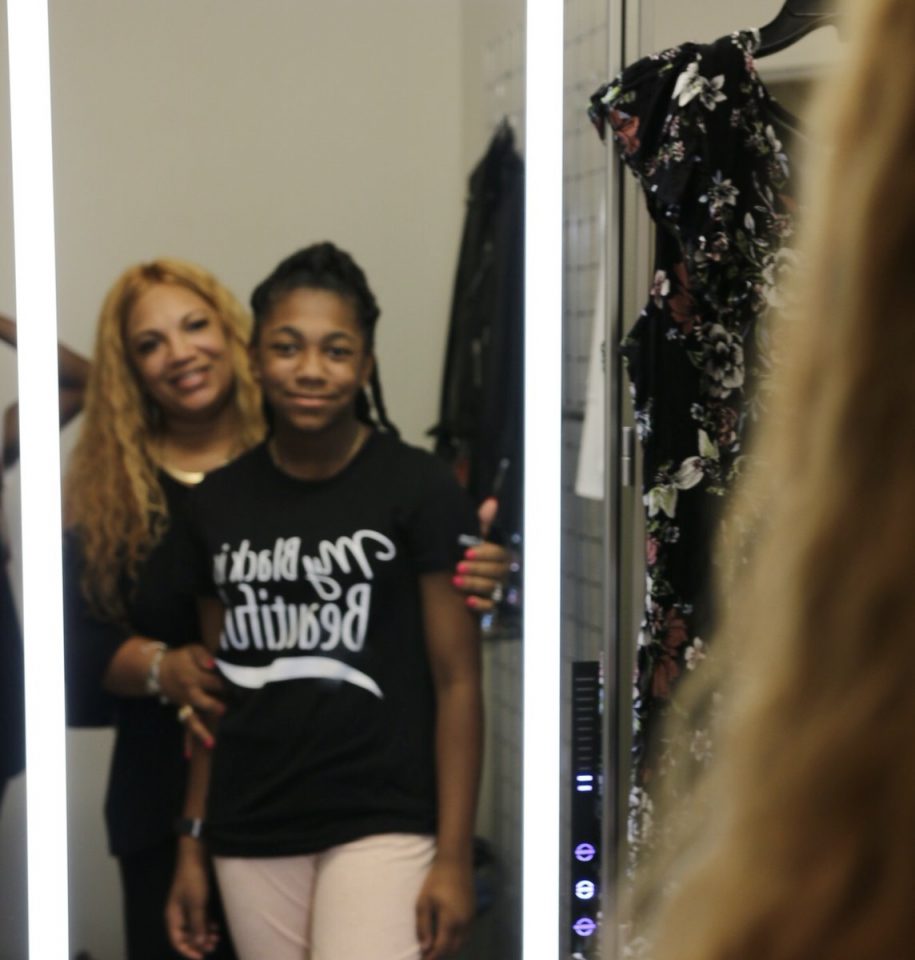 The Catholic school in suburban New Orleans that kicked a Black girl out of class twice for sporting "unnatural hair" said it is now getting rid of its policy forbidding hair extensions.
A video of Faith Fennidy being kicked out of class incited public ire as well as accusations that the rule profiled Black students. That video showing Fennidy crying as she is given the bad news was posted on Facebook by the 11-year-old's brother, Steven Fennidy, and quickly went viral nationwide.
https://www.facebook.com/steven.fennidy/videos/10214859474753091/
The Christ the King school has since caved into the intense pressure that came from the public backlash. The school is also being sued twice over. A state judge blocked enforcement of the "unnatural hair" rule after the families of Faith Fennidy and another girl, Tyrielle Davis, filed a joint lawsuit last week, NBC News reports.
And to add to the Catholic school's embarrassment, Fennidy was flown first-class to New York for the 2018 edition of the popular Black Girls Rock gala to celebrate the exact same hairstyle that was rejected by the predominantly White school. While there, Fennidy was treated like a queen as she was given a glam treatment by a celebrity stylist, took photos with celebs and walked the red carpet with her mother.
There is no indication whether Fennidy will return to Christ the King since it was announced that the policy has been "rescinded," NBC News reports.
There is also contradictory information leaking to the press about whether a meeting between Christ the King and the Fennidy family will take place. The lawyer for the Fennidy family said they would meet with the archdiocese this coming Monday. However, RaeNell Houston, the superintendent of the Archdiocese of New Orleans schools, claims the family cancelled the meeting.
"When this issue arose, the school immediately reviewed its policy and recognized that there may have been sensitivities that needed to be addressed," Houston's statement said, according to NBC. "They then reached out for input from the Office of Catholic Schools, the Office of Black Catholic Ministries, other principals, and parents."
Houston said the school district will begin to work to "create a uniform policy that is sensitive to all races, religions, and cultures."