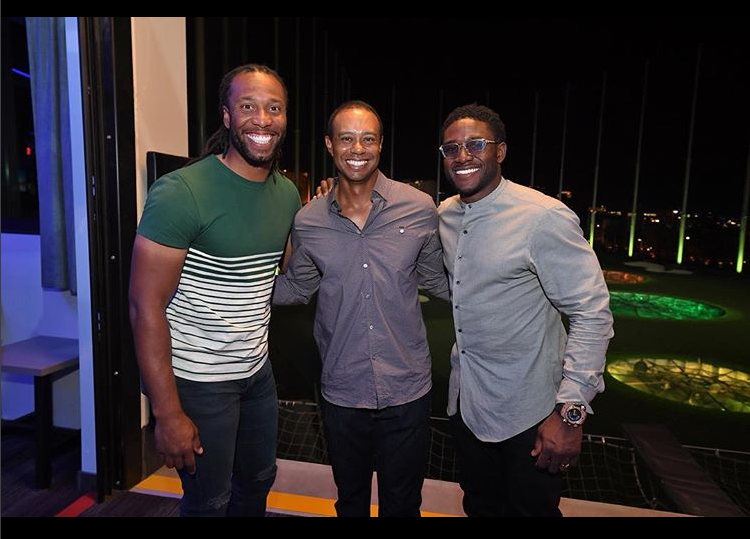 Tiger Woods said all Americans should respect the office of the presidency.
But does that mean we need to respect it's temporary occupant, Donald Trump? And what does Woods' longtime "bromance" with No. 45 say about Woods?
Woods was finishing his round at the Northern Trust tournament in New Jersey and was asked about his relationship with Trump.
He said, "Well, I've known Donald for a number of years. We've played golf together. We've had dinner together. I've known him pre-presidency and obviously during his presidency."
The reporter then asked how he explains his bromance with Trump to people of color and immigrants who are threatened by his racist policies.
Woods said, "Well, he's the President of the United States. You have to respect the office. No matter who is in the office, you may like, dislike personality or the politics, but we all must respect the office."
The shudder of joy that went through Trump must have been intense. That's because he almost immediately articulated his glee at Woods' response as well as the golfing legend's deft ability to circumvent the reporter's desire to know where Woods stands on the president's flagrant racism and immigration policies. He tweeted as much: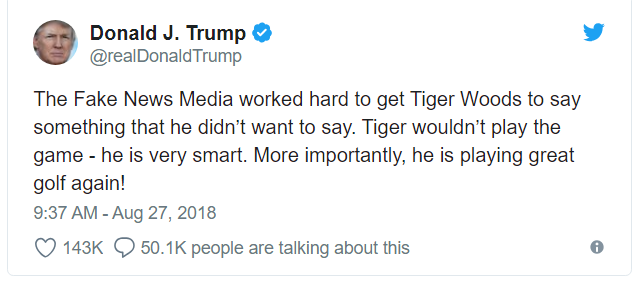 Actually, Woods is not playing great golf right now. He finished 40th at the tournament. But ,we digress.
Check out the intense Twitter debate about Woods from a variety of perspectives, beginning with ESPN's "First Take" with Stephen A. Smith and Max Kellerman.