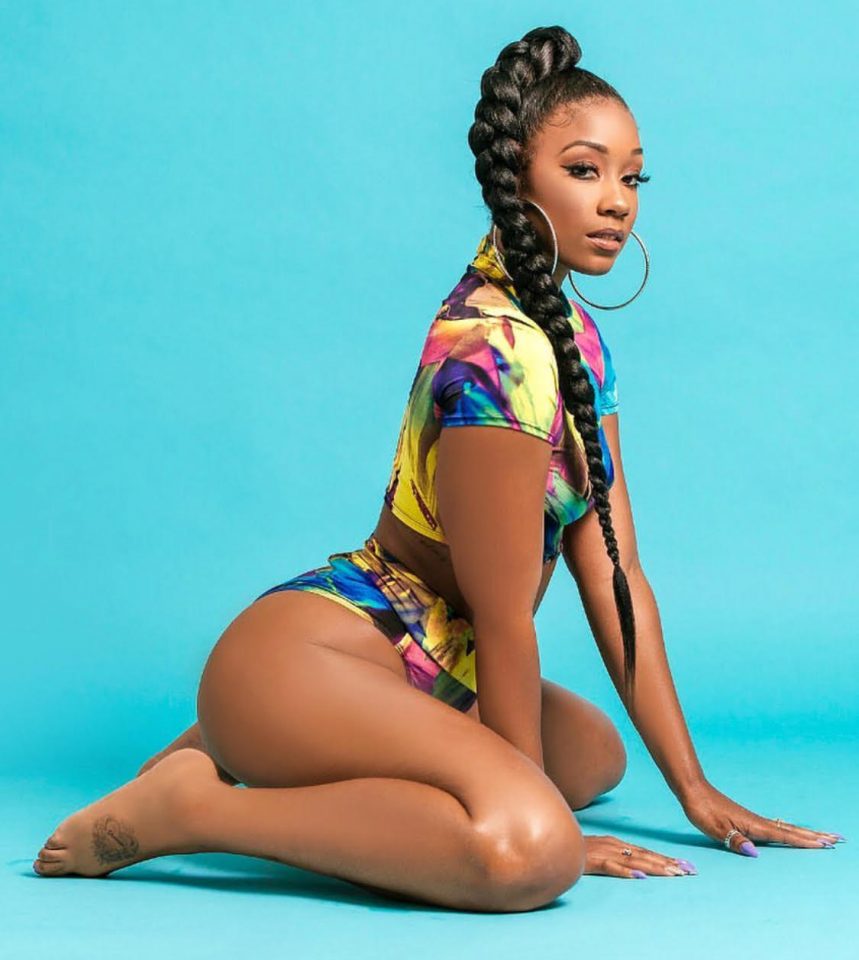 Kiara Simone is a femcee who is working to rise in the ranks of the male-dominated rap game. The Virginia-based rapper entered the industry at 14 years old, grabbing the attention of many with her remixed verse of Lil Mama's Shawty Get Loose. Her older sister was her biggest fan, encouraging her to pursue music to the fullest. Unfortunately, Simone's sister was tragically killed. Today, the young artist is signed to Mill Ticket Music Group. She is using the pain and struggles from her past to fuel her music. She keeps her sister's voice with her as she chases her dreams.  We caught up with the artist on the rise to discuss her sound and being a female emcee in the industry.
Where did the name Kico aka Pretty Girl come from?
My full name is Kiara Coleman, so the first two letters of both names create Kico. My mother started calling me that at an early age. When I first made my Myspace, I was 12 years old and everyone was always calling me "that pretty girl" and it just stuck with me through on all my social media platforms.
How would you describe your sound?
I would describe my
style
as an old school, East Coast vibe mixed with the music of today. I like to describe it as Biggie meets Drake.
How did you get your start in the music industry?
I got my start in the industry interning at a recording studio five hours a day for one hour of studio time and from there I made connections.
What does it mean to be a female MC? 
To be an example. To be powerful and to stand next to the men of hip-hop and still hold your own. To send out messages and to inspire women to be the best at whatever it is they aspire.
What inspires your music? 
Mood and feelings. Whatever I feel at the moment, or even someone around me can inspire me to create a song.
What advice do you have for other young girls wanting to follow in your footsteps?
My advice is to just block everything out and stay focused. You have to believe you're the best at what you do.
How are you using your platform to make a change?
A lot of
women
don't know how to stand up for themselves. They write me everyday telling me how I inspire them to make it. I help to build confidence in these girls because they didn't grow being taught the importance of confidence.
Tell me about your mixtape, XIV. What inspired it? 
Seriously, everything in that mixtape, I was going through. If you listen to each and every one of those songs, they have different concepts and each concept happened around the time of making that whole project.