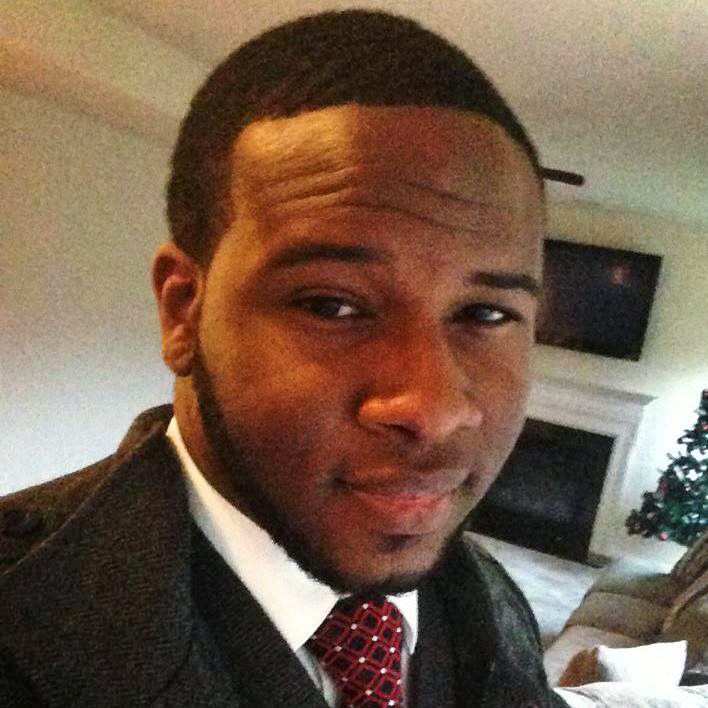 The Black community immediately suspected that the Dallas police officer who went to the wrong apartment and fatally shot an unarmed Black man in his own home was white when police refused to identify the shooter person.
It turns out their suspicions were right. The Dallas Police Department has now identified the person first as a Caucasian, second as a woman, and thirdly, and perhaps worst of all, it has now been revealed the female officer knew the slain Black man.
The suspect, police officer Amber Guyger, is a four-year veteran of the DPS and allegedly went into the wrong apartment in her building on Thursday and fatally shot Botham Shem Jean, a 26-year-old native of the Caribbean island of St. Lucia, the Dallas Morning News reports.
Social media forced the Dallas police's hand in releasing her information after social media had already figured out who the officer was:
Dallas Police Chief Reneé Hall said a manslaughter warrant was filed on Friday, but it was temporarily held up as an investigation was initiated by the state police (the Texas Rangers).
The family of the dead Black man demanded the officer be arrested immediately, especially since the circumstances surrounding the shooting are highly questionable.
"If there is probable cause that a crime has been committed in this jurisdiction, it is incumbent upon law enforcement, and in particular the district attorney's office, to issue a warrant for the arrest of the officer involved," family attorney Lee Merritt said following a vigil at Dallas West Church of Christ.
"We're calling on the Rangers and on the district attorney's office at this time to make that happen, and swiftly," he said.
Moreover, the Black community does not understand why, based on the information obtained by the media so far, that the female officer is not in confinement already.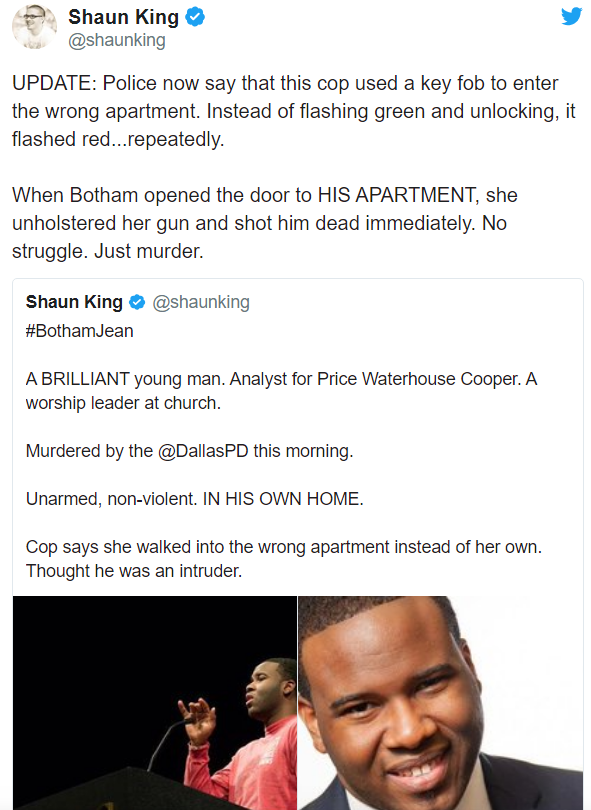 The shooting occurred just before 10 p.m. CST at the South Side Flats, an upscale apartment building south of Dallas' downtown. The family recommended that Jean move there because they thought he would be safe there.
They were wrong.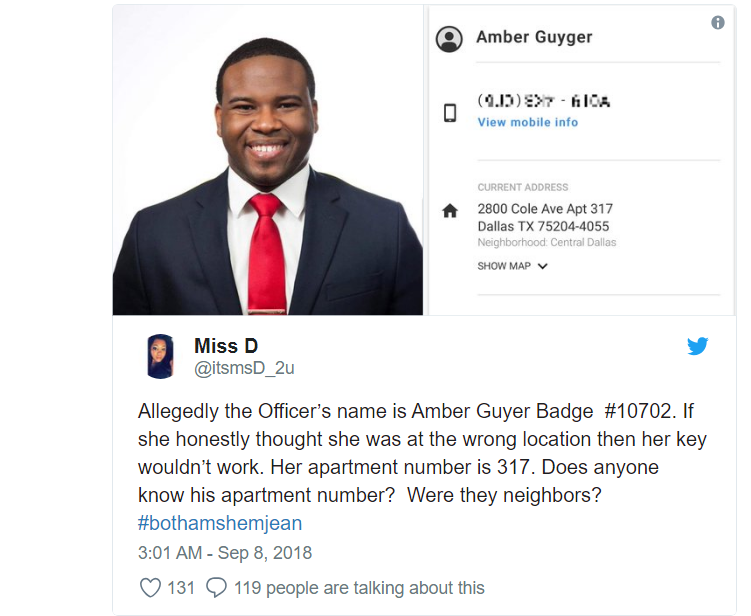 "Texas Rangers released her moments ago. Officer AMBER GUYGER is the officer responsible for murdering Brotham Shem Jean. She is pictured in the photo with the victim. She knew him well. The extent of their relationship is under investigation," said Instagram user Marriam_Muhammad about the incident. Some members of the community suspect the White female officer outright murdered the young man.
https://www.google.com/amp/s/dpdbeat.com/2017/05/12/officer-involved-shooting-8300-reva-st/amp/
Stay tuned for further details.