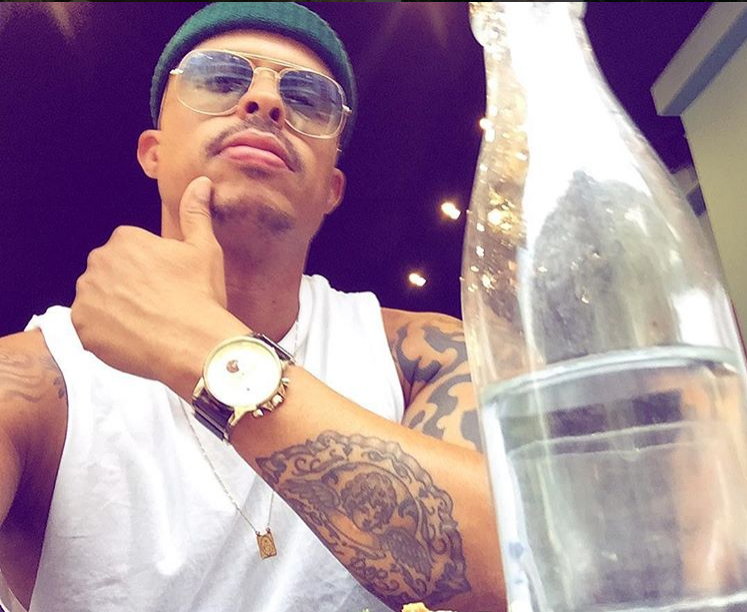 If anyone possesses the credentials and pedigree to identify a burgeoning dance craze or legitimate phenomenon erupting in the United States, dance connoisseur Jamal Sims certainly does.
The nationally renowned choreographer, actor and filmmaker, who has worked with the likes of superstars Madonna and Jennifer Lopez, discerned a new national craze that originated in the Atlanta underground gay community and has come to be known as "bucking."
After witnessing this dizzying and enthralling dance scene, the mushrooming fan base to this body movement form and the intense competitions it inspired, Sims knew he had to bottle up this mania and pour it into a film for posterity through the documentary When the Beat Drops. 
The film premiered this week at the Out Film Festival in Atlanta.
When the Beat Drops transports moviegoers into the lives of gay African American men as they spearhead this Southern-based underground dance scene known as "bucking." Bucking was birthed by gay men who were shunned by majorette groups, due largely to homophobia that came when they joined the teams and were harshly ridiculed. Together, this crew of gay men connected with Anthony Davis, an Atlanta-born kid with a love of dance who is also gay, and together they helped grow bucking into a national movement, complete with fierce competitions.
Like most phenomena, Sims informs us that "bucking" has the most innocent of origins.
"It started in 1971 at Jackson State University with Shirley Middleton. She was a band majorette and the captain of the team. She put down her baton and started thrusting her hips on the football field, and the dance soon started spreading to all the colleges. That style became what is now known as bucking," Sims explains.
"The men that wanted to be on the team couldn't because they were all-female teams, so they would do the dance in the gay clubs in the South. They took it to the underground gay clubs, created teams and created a community around this particular style of dance. And that's sort of where the movie picks it up."
Sims said he stumbled upon the dance craze in his Atlanta hometown in 1997 and immediately knew something special and transcendent was happening.
"I was here, and I was not out at the time, and I had never heard of it, never knew this existed," Sims recounts. "And it was some of the most amazing and dynamic and athletic movement I had seen in my whole professional career."
That's something for a man who is not easily impressed as the choreographer who orchestrated major TV and awards stage sequences. Sims first became intrigued with dancing while watching a rising but lanky adolescent Michael Jackson fumble along with liquid fluidity as the Scarecrow in the 1978 movie The Wiz. Sims fell in love with dance when saw a more mature Jackson hijack popular culture through his spellbinding videos for "Beat It" and "Thriller, which were directed by the legendary choreographer Michael Peters.
Sims officially married the art form when he went to see the movie "Footloose," which centered around a big city boy (played by actor Kevin Bacon) who uses dance to cope with anger and being an outcast in a fictional small town. From there, a choreography star was born.
Fast forward, and Sims' illustrious choreography resume includes "Footloose," "Dancing With the Stars," the 82nd Academy Awards ceremony and Miley Cyrus's Wonderworld Tour, which Sims also directed, in addition to his work with Madonna and J-Lo. He also has recently worked on the fifth installment of the Step Up film franchise, and with Neil Patrick Harris as the supervising choreographer for "Rent" at the Hollywood Bowl.
So when Sims says there is a dance craze upon us, you might want to take heed.
The making of the film was far from just a bastion of bliss. There were risks. Sims said several of the men documented in the movie were fired from their jobs as a result of photos appearing on social media. This brings to mind the reason behind making the film.
"We have to be open to everything. Everyone has their own creative space. We have to be more sympathetic to each other and more loving," Sims said.
This summer, When the Beat Drops won the jury award for best documentary at the Frameline International Film Festival in San Francisco and the documentary feature grand jury prize at the Outfest film festival in Los Angeles.
For information, show times and to see a trailer, log onto http://www.outonfilm.org/whenthebeatdrops. More about the Out Film Festival can be found at www.outonfilm.org. See the official trailer of the film below.