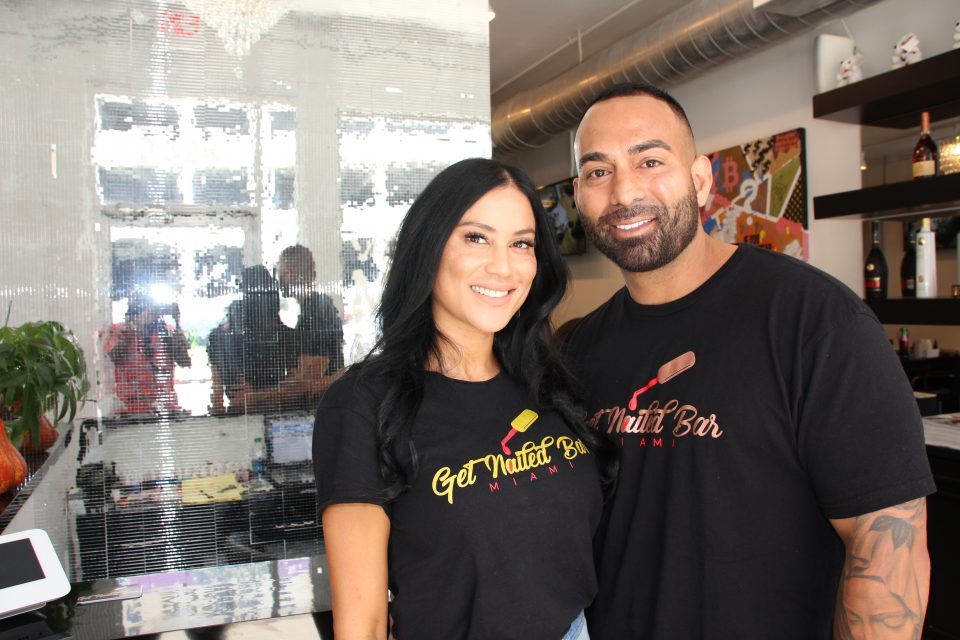 Michelle Pooch is known for being a Miami socialite, DJ and reality TV star. She recently partnered with serial business owner and husband Jason "Jay" Cuza to offer the city of Miami a unique nail salon where music meets manicures. 
Located in Wynwood, Miami, Get Nailed Bar is a full-service nail salon with an in-house DJ booth, Remy Martin and Ciroc bar and full celebrity experience for men and women.
Having opened in June, Get Nailed Bar is designed to give its guests the VIP experience while putting them in the party mood.
"Most times, people see nails as a chore, so I wanted to create a fun environment where people can come get their nails done, listen to music and truly enjoy themselves," said Pooch, who has been featured on "Love & Hip Hop Miami" for two seasons, where she shows off her life as a mom of a 12-year-old daughter named Bella.
Cuza owns a local gym, Bally Fitness, and Elite Luxury Car Rental in Miami. He was intrigued by Pooch's idea to offer the city of Miami a different nail salon experience.
"This has always been something [Pooch] has wanted to do and because of my experience in owning businesses, I was well aware of what needed to be done to bring her dream to fruition," he said.
Services include treatments with celebrity themes, such as "The Mary J," "The Mona" and "The Cardi B." And then there's "The Queen Bey: The Gold Record Edition," which includes nail shaping, cuticle care, 24-karat gold exfoliating scrub, extended massage and 24-karat gold nail polish, all for a grand total of $1K.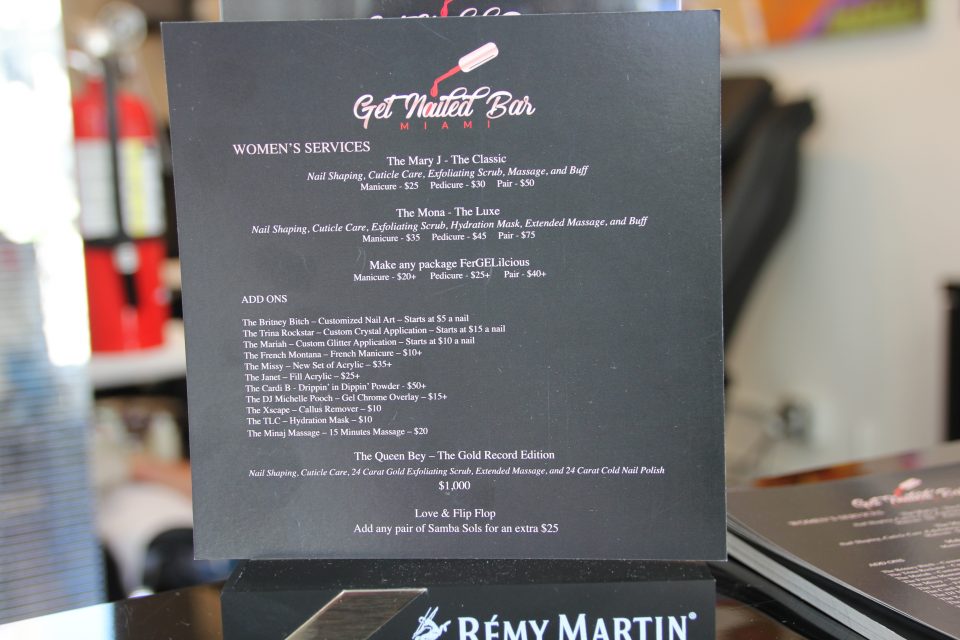 The nail salon not only has music but a fun artsy vibe as well. Upon arrival, clients are greeted by an exterior mural by graffiti artist Alec Monopoly.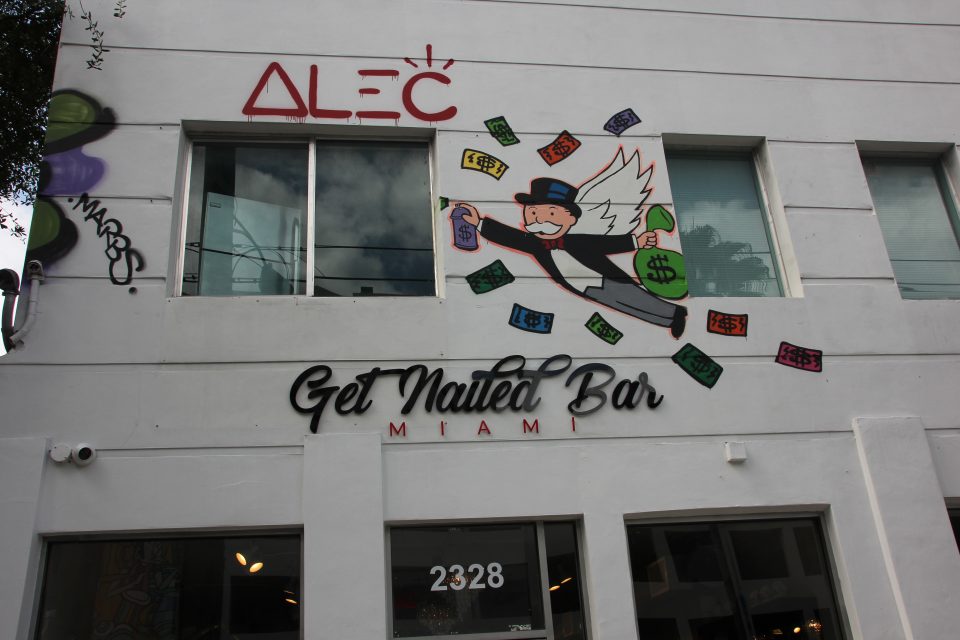 Pooch and Cuza stress the importance of supporting local artists, whose work is displayed throughout the salon. "I want my salon to be an art space for all artists," she said.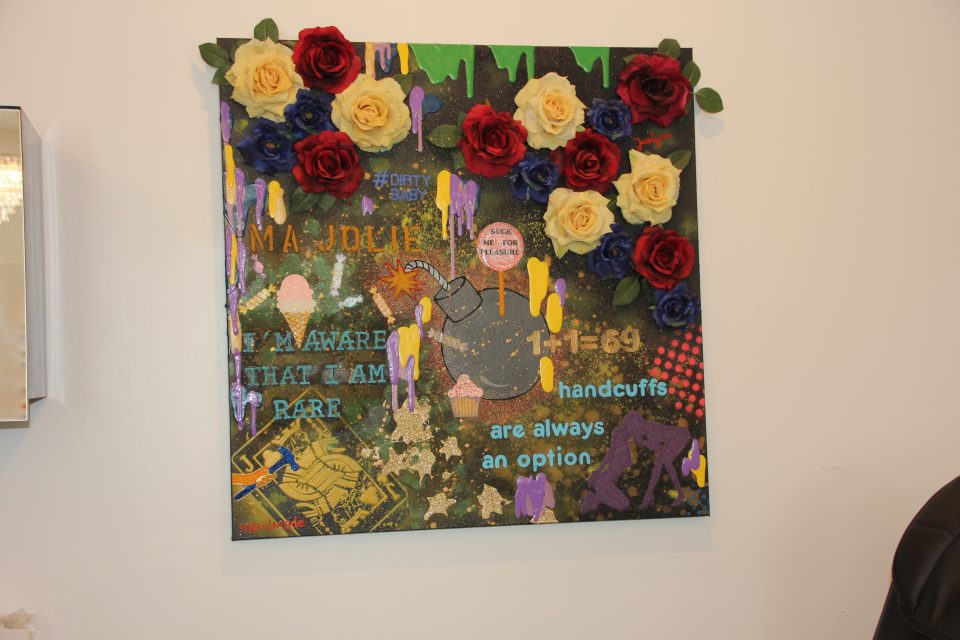 "Being on 'Love & Hip Hop Miami' has allowed me to use that as a platform to grow my business," Pooch said.
Pooch and Cuza say they would like to open up to 150 more Get Nailed salons across the United States and abroad.
While most people feel that nail salons are only for women, Cuza said, the Get Nailed Bar Miami offers an experience that both women and men can enjoy.
"Our salon provides a bar where men can come with their lady, grab a drink, listen to a live DJ and partake in the celebrity-themed services we offer exclusively for men such as 'The Bruno Mars' and 'The Trick Daddy,' " he said.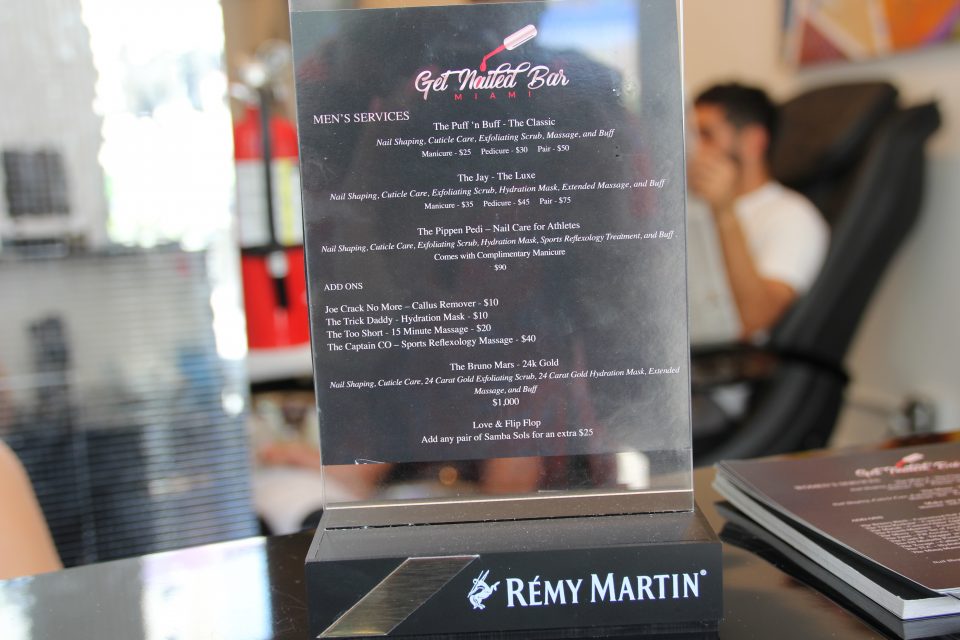 "Jason and I want others around the world to be able to experience this type of vibe when they go to the nail salon and everyone loves to 'Get Nailed,' " Pooch said.
Check out photos from Get Nailed Bar Miami below.