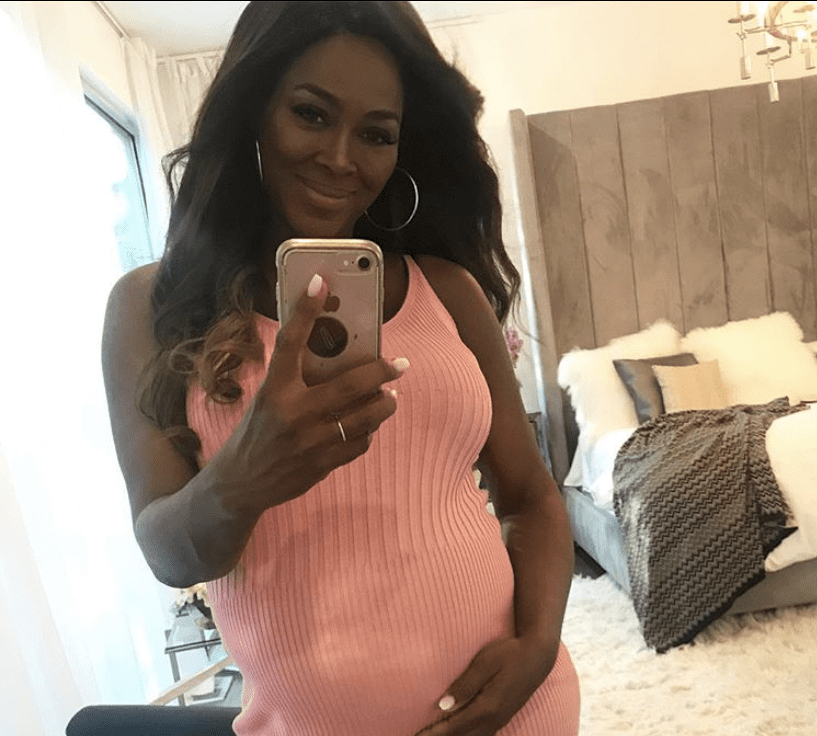 Kenya Moore has asked for this from her friends and family.
The 47-year-old actress is expecting her first child with her businessman husband Marc Daly, and used her Instagram Stories over the weekend to address the fact that she is still waiting for people to RSVP to her party, which is days away. She also sent a message to those who don't wish to respond that she is still expecting them to shower her little boy or girl with presents to show they "care."
In a series of posts, she ranted: "RSVP literally means RESPOND PLEASE in French so if you get an invitation respond with a yes or no if you will be attending … #Etiquette101 if you cannot attend a monumental life-changing event in a friend's life, it's nice to send a gift anyway. (Weddings, graduations, baby showers).
"Or it's about class? It's NOT about a dollar amount it's to show you care the same way the person cared to invite you to share a moment in their life."
The former "The Real Housewives of Atlanta" star already has an "amazing" name picked out for her baby.
The couple is due to welcome their baby into the world next month, and Moore previously revealed that while they're waiting to find out the sex of their tot, they already have a unisex moniker in mind.