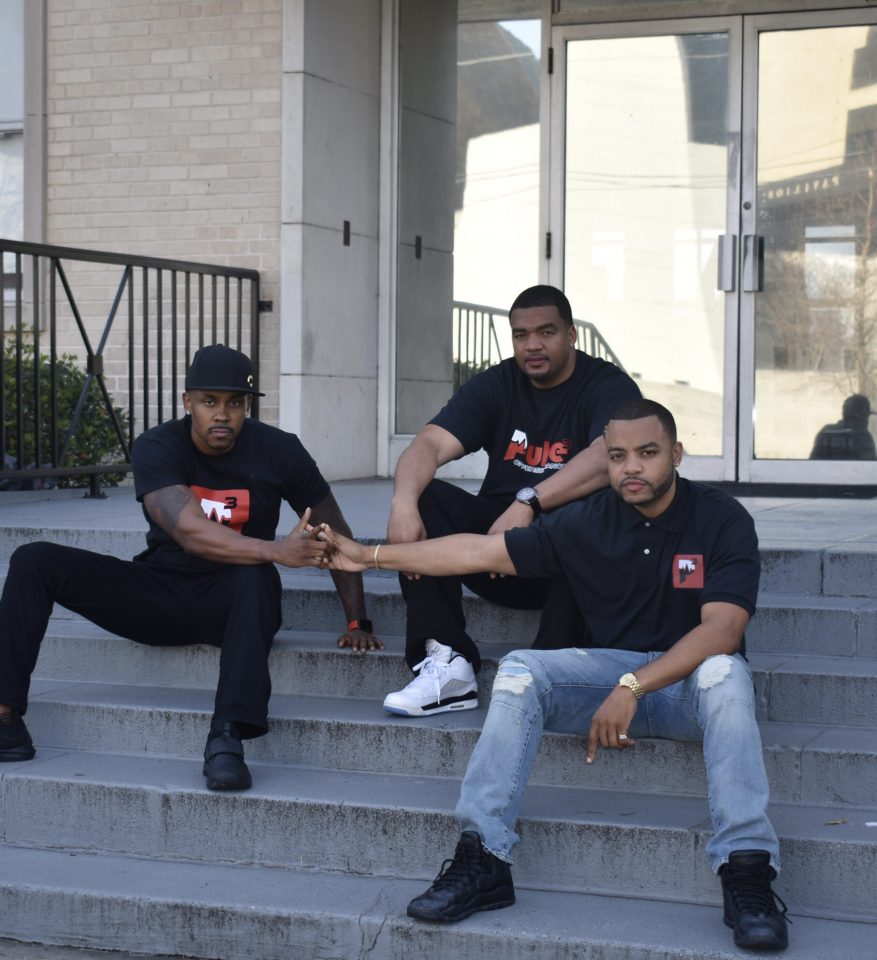 When most people think of a successful Black man they envision a man in the spotlight such as an athlete like LeBron James or an entertainer such as Jay-Z. America's perception of Black men oftentimes does not include the successful, responsible man who supports his community, loves his family and respects the women in his life. In order for that stereotype to change, Black men must take control of the narrative and begin to tell their own stories and set their own standard.
Max Madhere, Pierre Johnson and Joseph Semien Jr. are three young men determined to contribute to changing the image of today's black man. Madhere, Johnson and Semien Jr. are doctors who met while attending Xavier University of Louisiana. Not only did all three graduate from medical school, but they developed a brotherhood that has spanned decades and continues to be a source of support for them. The doctors decided to share their story with others in an attempt to show a different side of Black men and to encourage other young people to chase their dreams. They collaborated on a book titled Pulse of Perseverance that details their personal stories of trials to triumph and illustrates how their friendship created a bond that propelled all three toward their goal of becoming a physician.
We sat down with the three doctors to talk about their book and how they plan to use their experience to inspire others.
Why did you choose the title Pulse of Perseverance for your book?
Joseph Semien Jr.: The title was chosen because we wanted something that incorporated medicine while also capturing the essence of what we stood for.  Clinically speaking, a "pulse" is a measure of life, and in our book, Pulse of Perseverance, one of the consistent themes is to persevere or push through whatever obstacle is placed in front of you in order to achieve your goal.
What do you believe the source of your perseverance stemmed from? 
Pierre Johnson: We are all from modest backgrounds and grew up during a time where drugs had a tremendous impact on what we witnessed as children in the communities that we came from. Even though we lived in different cities, this period had a profound effect on our worldview. Thus, one consistent theme that tied the three of us was the refusal to let our backgrounds or our environments dictate our futures.
Did you all decide to be doctors together or did each of you have the same dream individually?
PJ: We all had individual dreams that brought us to the field of medicine. However, it wasn't until all three of us met in college, that our passions to pursue higher goals became magnified. There is an old adage, that says "there is strength in numbers." Once we met and saw that each of us had the same desire to succeed, our brotherhood propelled us to another level.
So many young people, young men especially, look at the music industry or sports instead of other professional jobs. Why do you believe this is the case with Black men?
Max Madhere: From an early age, children want to emulate what they think is success. Culturally, we catapult the athlete or the musician to the top of the social ladder, and then turn around and question why our kids don't want to place an emphasis on school over entertainment. Pulse of Perseverance is trying to combat this idea that the media likes to propagate that black men can only excel in those realms. There are a plethora of successful African Americans outside of entertainment, yet they aren't given the exposure that our entertainers are afforded. For the marginalized child with limited access to the multiple options that an education provides, they gravitate to the only forms of success that they're exposed to.
Were there things in your childhood that suggested you would be a great doctor? If so what were they?
JS: The road to becoming a physician can be a very humbling process. One thing that helped all three of us was that, from the time we were children, we were used to dealing with setbacks. This "resilience" factor served us well on our journey. In addition, each of us had a strong compassion for helping others and a strong work ethic, which also played a major role in getting to this level.
Besides hearing that young people are obsessed with sports and entertainment, there is a stereotype that smart isn't cool. 
MM: We do not agree with that stereotype; we actually believe "smart isn't cool" is a myth in our communities. We have never recalled anyone saying, "I want to be the dumbest person in the class." However, we do believe American media, now more than ever consistently promotes a "by any means necessary" approach for the attainment of wealth as a value, and this gets absorbed most from the people who live in marginalized communities. Our goal [with] Pulse of Perseverance is to use our platform to highlight other forms of Black excellence in a hip and fashionable way of using education as the main conduit.
For more information on the Pulse of Perseverance or scholarship opportunities, etc. visit: https://www.thepulseofp3.com