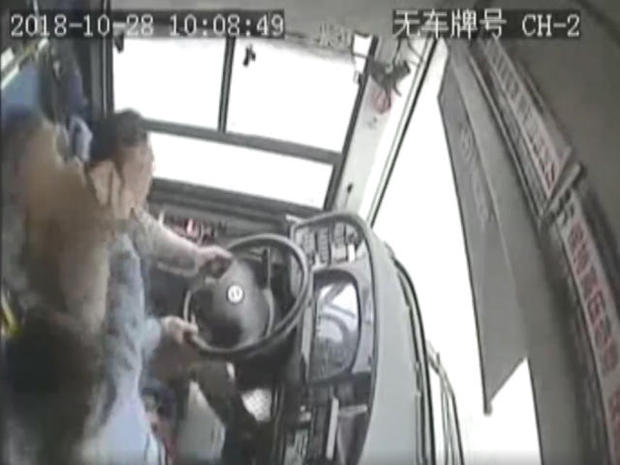 A shocking video reveals a fist fight ensuing between a bus driver and a passenger in the eight seconds just before the bus plunged off a bridge in southern China, killing everyone on board.
The tragic bus crash occurred Oct. 28 in the Chongqing Municipality of China. Chongqing police released an eight-second video from the interior of the bus, as well as the dash cam of an oncoming car.
The dash cam video shows the bus swerving into the wrong lane as the fight ensued. It collided with a car before crashing through the bridge guardrail.
The bus plunged 197 feet into the Yangtze River, ABC News reports.
The Wanzhou district police told the local media that a 48-year-old female passenger asked the driver to pull over after he raced by her stop, but the driver refused.
As the argument between the driver and passenger escalated, the passenger threw her cell phone at the driver and hit him in the face. Enraged, the driver reflexively took his hand off the wheel to fight back at the passenger as the bus crossed the bridge.
News footage from the area later showed workers lifting the mangled bus from the river in southwestern China. Thus far, 13 bodies have been recovered while two remain unaccounted for, reports the Xinhua News Agency.