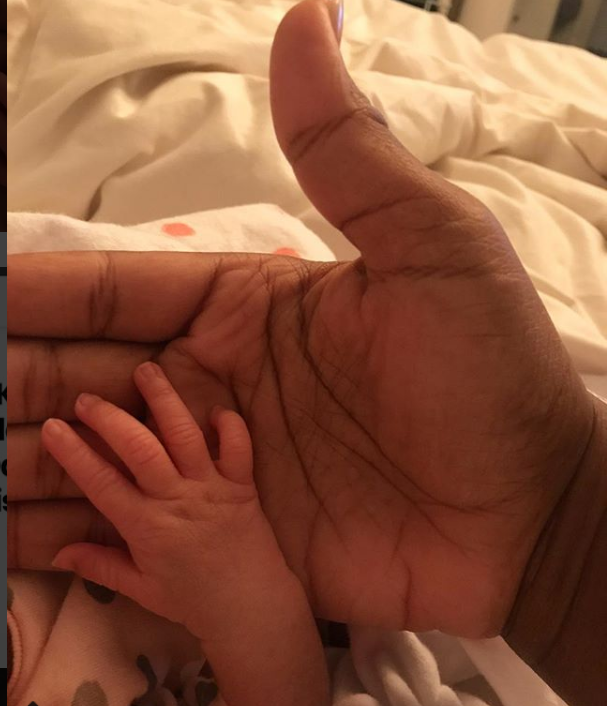 Kenya Moore's miracle baby did not arrive without a price. Moore has the battle scars to prove it.
As rolling out already reported, the former "Real Housewives of Atlanta" star had a difficult delivery of infant Brooklyn Daly, which led to the baby's three-week premature arrival because of preeclampsia. The baby was originally due to arrive the week of Thanksgiving.
On Instagram, Moore captioned a photo her bruises, "Worth every bruise, scar and or loss of sleep…I'm so in love." The Atlanta Black Star managed to screenshot the photo before the photo expired.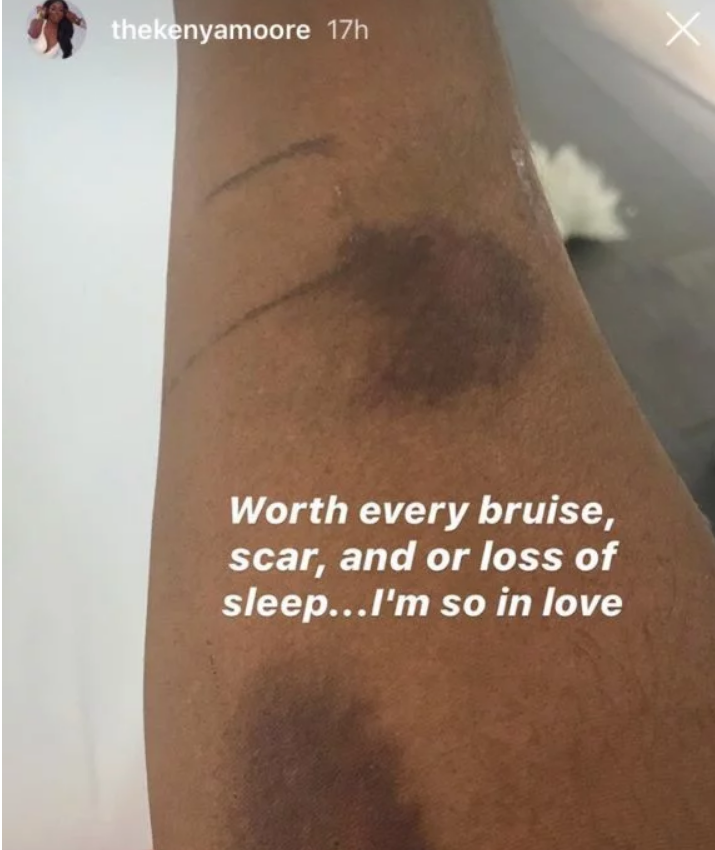 Moore told her 1.3M followers that she lost a lot of blood when she underwent a c-section, a difficult procedure that many celebrity mothers, including Beyoncé, had to endure.
Despite the setback, Moore, 47, is about that life and she is seen in the following IG post racing through Target to go shopping, on a scooter.
Moore explained to her fans why she is riding around instead of walking: "(The baby) came early and the reality is it will take weeks for me to be able to walk without the excruciating pain of a C section and to heal from the multiple cuts to my uterus. Needed to get her some preemie items so of course, off to @target we went. My aunt Lisa is so afraid! 🙈 I'm supposed to be in bed 👿
Fans have only been given a glimpse of baby Daly. Only "Real Housewives of Atlanta" star Kandi Burruss has been privy to peep Brooklyn up close.
"I feel like Kenya's gonna be an amazing mother," an IG follower penned, summarizing the sentiments of most of Moore's fans. "She loves kids — that's all she ever talked about up until this point. So now she has a new baby girl to just love on all day, use all her Kenya Moore haircare [products on], 'cause this baby has a lot of hair. And she's in a great place. [She and Marc] are truly in love. I actually hang with them outside of the show, no cameras around. This has nothing to do with TV — she's happy and I'm happy to see it."