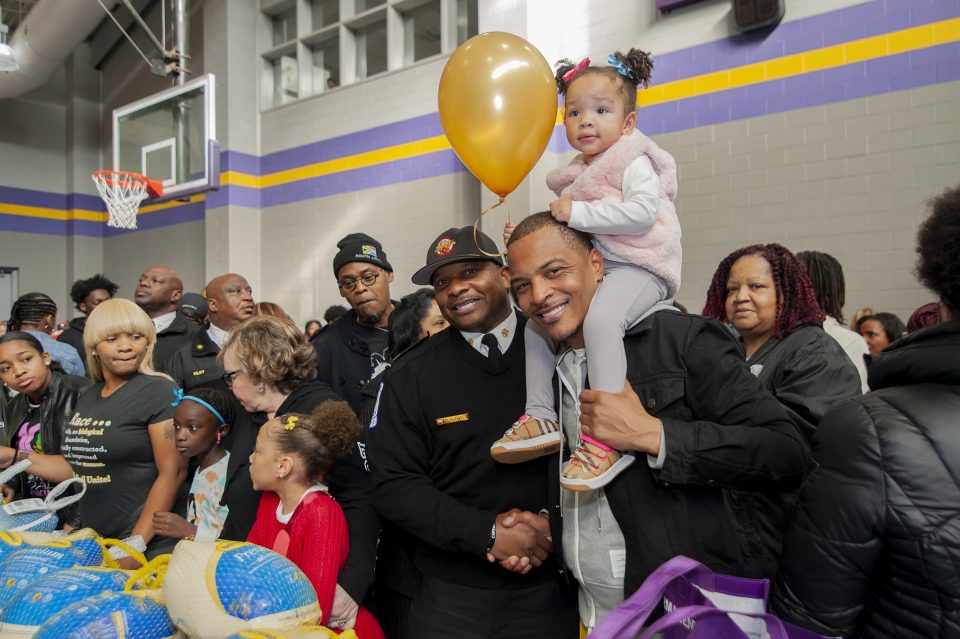 Atlanta's well-known hip-hop icon and philanthropist, T.I., recently powered the 13th annual Thanksgiving Turkey Giveaway for senior citizens in need. The drive took place at the Adamsville Recreational Center located on Atlanta's westside.
Along with T.I. who was supported by family and friends, Mayor Keisha Lance Bottoms also attended and gave away turkeys, canned goods, and smiles. This event was coordinated on behalf of T.I.'s music label, Grand Hustle, and his non-profit organization, Harris Community Works. Through the organization's contribution to empower and elevate the community, this event was put together to emphasize the impact of giving back.
"Being in the community is what makes us a family. Thanksgiving is about giving thanks, and showing those appreciation that you consider family," T.I. says.
The seniors in attendance were pre-selected through the city with civic agencies and partners.
During the Thanksgiving Giveaway, Clifford Harris, T.I.'s original name, shares the importance of giving back as well as selected participant Larry Morris and volunteer Bianca Eze. Watch the video below: