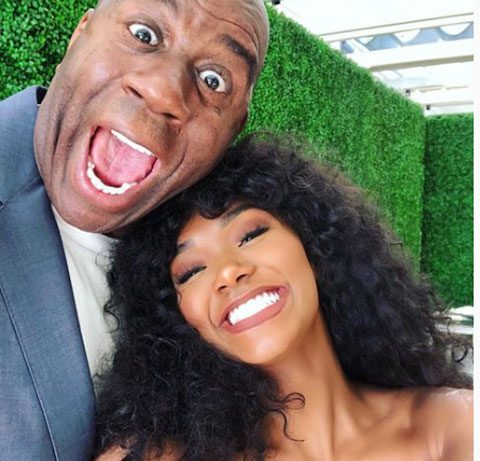 Elisa Johnson, 23, daughter of NBA legend Magic Johnson, escaped a harrowing home invasion this past Sunday, Dec. 2, 2018.
Johnson was part of a group of friends who chipped in for an Airbnb rental in the San Fernando Valley area of California. Early Sunday morning, two men entered the home with guns drawn and began terrorizing the occupants. According to TMZ, at least 10 people were in the downstairs area of the house. The gunmen began shoving and ordering the frightened group of millennials around the house and went from room to room looking for cash and other items. Johnson, who was in an upstairs bedroom and heard the noise, was able to escape through a sliding glass door and ran from the home.
The suspects were able to make off with cash, jewelry and electronics worth an estimated $30K-$40K before police arrived. It is not known at this time whether the door to the Airbnb rental home was left unlocked or if the assailants broke into the home. Johnson escaped unharmed and there is no report of others being injured during the home invasion.