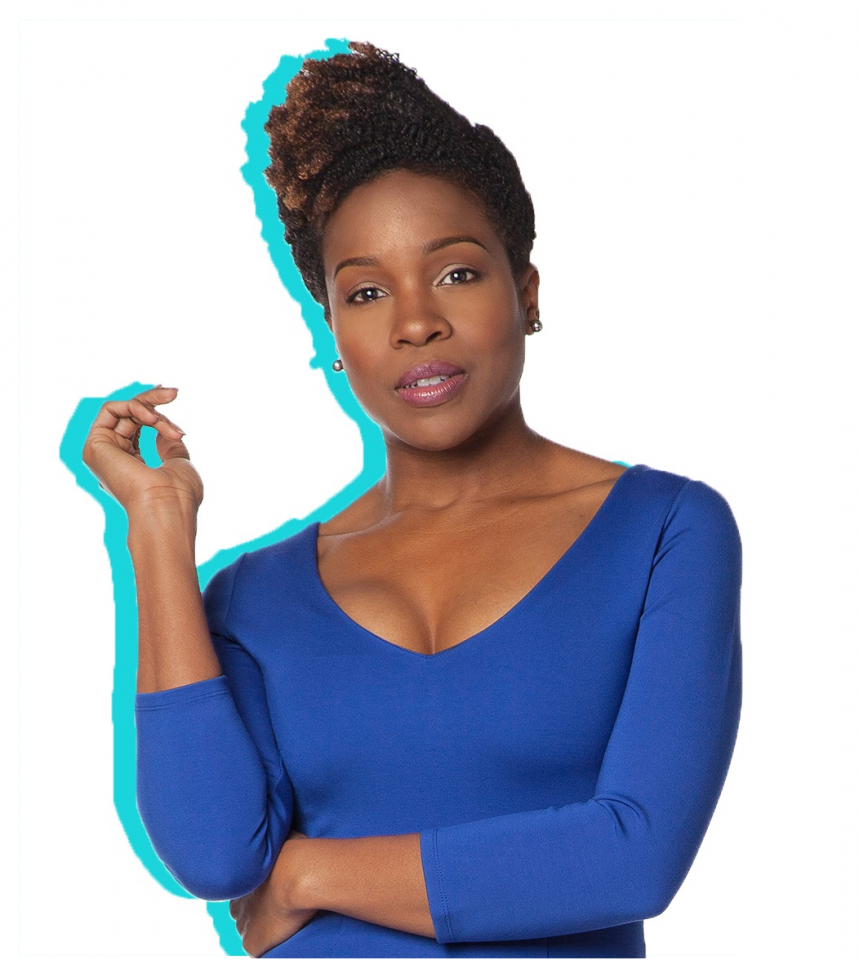 Krystal Glass is the founder and host of "Real-Life Conversations," a Washington, D.C.- based series that invites people to come from behind their computers, smartphones and social media profiles to meet face-to-face with others and discuss topics of the day.
Glass, a graduate of Clark Atlanta University and professional moderator and communications consultant, hosts the monthly events at sponsored venues across D.C., including the Art of Noize and DCTV, as well as through live podcasts.
Glass has hosted more than 200 "Real-Life Conversations" covering an array of topics, including race relations, politics, sexuality, love and relationships, social justice, women's empowerment and much more.
Rolling out recently caught up with Glass to learn more about what inspired her to start the series, what has been the response and how she is encouraging millennials to experience the lost art of conversation.
What made you create the "Real-Life Conversations" series?
Honestly, I got tired of going to social events that didn't offer a real opportunity to have meaningful conversations. The conversations that take place at most social events, networking events and nightlife events are small talk, surface-level conversations that don't allow you to fully have a mentally stimulating conversation. I couldn't find an outlet that offered a social scene atmosphere with a built-in conversation segment, so I created one. "Real-Life Conversations" is an outlet for people age 27 to 37 who are looking for a true social experience that allows them to meet new people and have an open-forum conversation on topics and issues that relate to real-life experiences.
What types of issues are discussed during "Real-Life Conversations"?
Whether its tough issues like race relations where Black people are being policed by their White neighbors or practical issues like modern dating where monogamy is constantly challenged, there's no topic that's off the table during "Real-Life Conversations." There's so much value in coming together to share our opinions on real-life issues.
Why would people want to attend a "Real-Life Conversations" event?
The environment is similar to a happy hour social event where people gather after work to meet new people and socialize in a group setting. Today's social scene is drastically different. It's more antisocial than ever. People stay in their comfort zones, in their social circle, or [they] engage more with their phones than with people. For many young professionals, networking events feel superficial and nightclubs are no longer fulfilling. People want to attend "Real-Life Conversations" for a true social experience that allows them to meet new people and express their opinions during an open-forum group conversation.
With so many ways to connect online, including through social media, dating apps and open forums, is there still a huge need to have an in-person conversation?
"The future's made of virtual insanity…" Those song lyrics pretty much sum up the need to have real-life, in-person conversations. The world we live in is rapidly becoming digital where digital communication is replacing verbal communication. So many important conversations take place online behind a hashtag with no real outlet to actually talk about the issues. There's a huge need to give people an outlet to talk, vibe and bond. "Real-Life Conversations" fulfills that need.
To join an upcoming conversation, visit RealLifeConvo.com or connect with Glass on Instagram @_KrystalGlass.