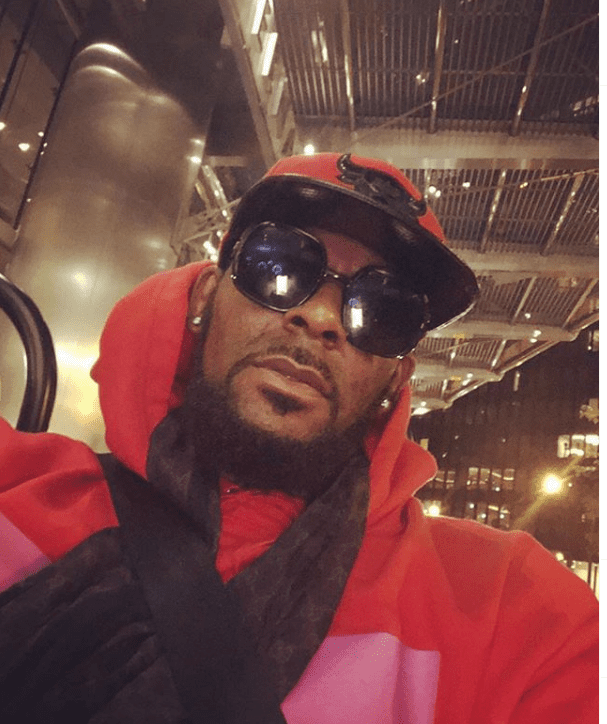 Another one of R. Kelly's children has taken the opportunity to blast the extremely talented but very troubled singer-songwriter in the wake of the earth-shifting "Surviving R. Kelly" documentary.
Robert S. Kelly's transgender child, Jaah Kelly, is reportedly about to drop a diss track addressing the sex abuse allegations against the patriarch, The Guardian reports.
Jaah Kelly, 19, who was born Jaya Kelly, came out as transgender and changed his birth name to "Jay" at age 14. Jaah Kelly requests fans not call him transgender or Kelly's son in a recent radio interview.
However, he referred to himself as "R. Kelly's child" in a post on his Instagram page as he plays a portion of the upcoming record.
"I've personally decided that I'm going to drop it on the 22nd not only because @bu.k.u will have an emergency verse on it, but also because It was very hard to record the song, let alone write it and produce the beat and I've just been thinking about everything I've had to deal with being R. Kelly's child."
Read the entire post below:
https://www.instagram.com/p/BsmqGM4Br1r/?utm_source=ig_embed
Earlier this month, Jaah's sibling Joann Kelly went off on her father, saying she hadn't seen him in years.
"Unfortunately, for my own personal reasonings & for all my family has endured in regards to him, his life decisions and his last name, it has been years since my siblings and I have seen or have spoken to him. In regards to my mother [Andrea Lee], she for the same reasonings and more, has not seen or spoken to my father in years. My mother, siblings and I would never condone, support or be a part of ANYTHING negative he has done and or continues to do in his life."
The most noteworthy part of the Instagram Story happened when Joann Kelly, aka Buku Abi, called her father a beast.
"The same monster you all confronting me about is my father. I am well aware of who and what he is. I grew up in that house. My choice to not speak on him and what he does is for my peace of mind. My emotional state. And for MY healing. I have to do & move in a manner that is best for me. I pray anyone who reads this understands I put nothing but good intent behind each word."
The "Step in the Name of Love" singer blames his ex-wife, Andrea "Drea" Kelly, for allegedly brainwashing the children to despise him, TMZ previously reported. R. Kelly believes this adamantly because the children are reportedly parroting things that the mother has said in the past.