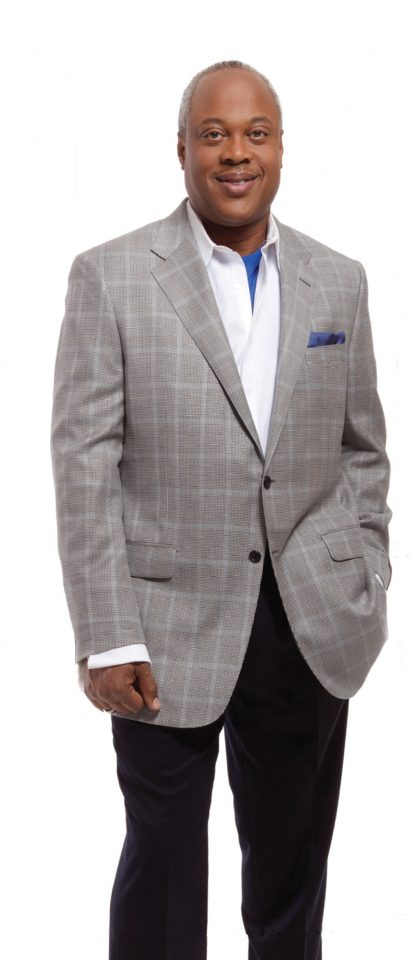 Atlanta is the birthplace of many Black businesses and movements that have shaped the city's history. For more than 70 years, Bronner Bros. has reigned at the top of the Black beauty industry.
Dr. Nathaniel H. Bronner Sr. founded the private, family-owned company in 1947. Each year, it hosts the largest and best multicultural beauty show in the country, where thousands of hair professionals and beauty lovers convene to attend educational classes, patronize a multiplicity of vendors and be wowed by extravagant competitions.
Today, the company is run by the second generation, with president and CEO Bernard Bronner at the helm. We spoke with Bronner about why Atlanta is a Black mecca for entrepreneurs.
What makes you the best in your business?
This is year 72 of our being in business and being in Atlanta. We've done the hair show all 72 years in Atlanta, so we are a part of the landscape.
'
Describe the moment that you fell in love with the city.
I was born into the city, so I've been here all my life. I have traveled all over the world, and there is no place like home. We have also realized that [for] most conventions in the African American [community] — when they hold them in Atlanta — they break records. It let us know this was a good place to have the hair show anchored because it's in one of America's favorite African American cities.
Give us your tweet-length description of the city of Atlanta. 
I think it's a miniature New York, Los Angeles and Miami combined. A lot of the entertainment business is based here. A lot of businesses are based here. It has a variety of everything.
Atlanta is often referred to as a Black mecca. What about Atlanta makes it a Black mecca?
It has always been. We had Martin Luther King Jr. here. During those days, Auburn Avenue was called the richest Negro street in America. That's in history, and today it still lives up to its name of having great businesspeople here. We're just proud that Bronner Bros. is one of those businesses.
How does Atlanta support and encourage Black entrepreneurs?
Atlanta has everything a businessperson could need. It has the contacts, banks and financial people. People of all walks of life live in Atlanta.
How do you expect the city of Atlanta to respond to the added attention of hosting the 2019 Super Bowl? 
This is not the first time I remember the Super Bowl coming to Atlanta. I do know that Atlanta will be ready. We've got all the brand-new venues, [like the] State Farm Arena [and] the Mercedes-Benz [Stadium].
If someone is visiting Atlanta for the first time, what would you encourage them to experience?
We have one of the best aquariums in the world. We have the civil rights museum and the Apex Museum. We have Black businesses, and they can come by and see Bronner Bros.