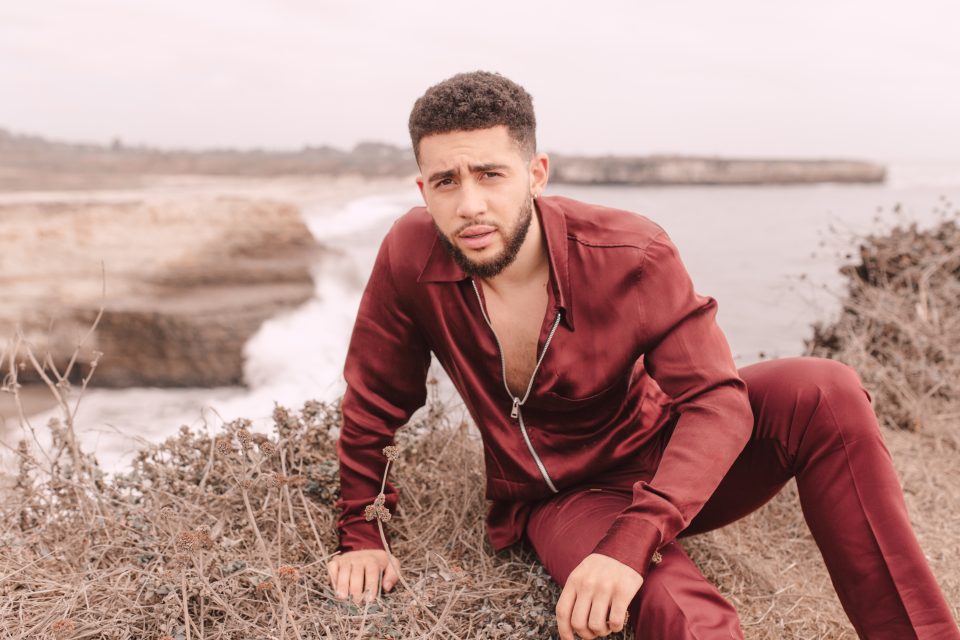 Name: Maurice Moore
Industry: Music and sports
City: Ottawa and Los Angeles
Genre: R&B, pop and hip-hop
Favorite artist: Shania Twain
Who is the "Melodic Novelist"? 
The "Melodic Novelist" is me, Maurice Moore. [I've had a love for writing] ever since my early childhood — but it wasn't until I was introduced to artists like Shania Twain and Usher [that] my love for melody was born.
Being an artist from Ottawa, Canada, what makes you stand out from other artists worldwide?
Being from a city that not many people know of has been one of the greatest gifts in developing myself as an artist. I've never had a blueprint for success. New York has Jay-Z, Toronto has Drake, Chicago has Ye [Kanye West] — Ottawa has? I always took that personally and I knew in order to be seen by the world I had to be undeniable, and so I worked my a– off.
How would you describe your sound?
My sound is honest and real — it marries all of my influences without boundar[ies]. [It's] eclectic, like my heritage. I try not to be defined by one specific sound, but more by my unique approach to melody and rhythm.
Apart from being a singer and songwriter, what is it like producing? Is it ever difficult to balance the three?  
Producing has really become one of my favorite parts of the creative process. I find producing gets me more in my body, and gets me moving which is a much-needed change of pace apart from writing and singing.
Any setbacks you overcame that got you to where you are today?
During the process of making this EP, I remember being so excited about the new songs. I went into several meetings with salivating executives who were interested based on my previous work. Expecting that same response from my new music — I watched their interest dwindle and days later I was angry and disappointed. Until it finally clicked to me that my journey as an artist is always in my control. It really solidified in my mind what kind of man I want to be, and that's one who pushes beyond the confinements of what's expected of me.
What was it like working with artists like Kehlani, H.E.R. and Justine Skye?
I find collaborating with women to be such a comforting and natural process for me. I have very strong women in my life and in their presence I have heightened confidence to be vulnerable and more aligned with who I am. All the women you mentioned are no exception.
What can we expect from your newest EP, Destination Unknown?
Expect to hear a raw sound, [which is different from] my previous work. My main goal when making this was not to chase trends or have a Billboard Hot 100 hit — this EP was about healing from some of my most painful experiences. I hope it can heal others just the same.