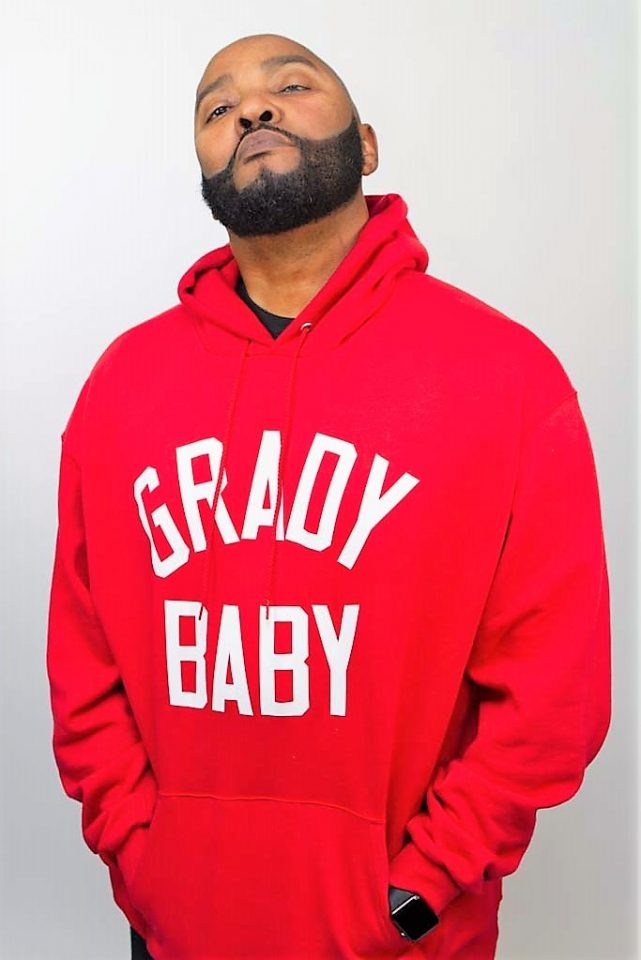 Ryan Cameron has been a fixture on the radio in Atlanta for years. He grew a devoted fan base with his skills on the mic at V-103 WVEE Atlanta, and he's doing the same now since recently joining Radio One's MAJIC 107.5. Cameron is a two-time Emmy Award winner and a member of the Georgia Radio Hall of Fame. A sports fan, he also holds the distinction as the first African American public address announcer in the history of the Atlanta Hawks, and in 2018 he also became the game-day announcer for the Atlanta Falcons. When he's not on the radio, Cameron works to provide growth and development opportunities for high school students through his Ryan Cameron Foundation Leadership Academy.
How important is Atlanta to you?
As an Atlanta native, … representing the city and all the things that I do is more than important. … Nobody represents the home team like somebody that's from here. Most people flew here. I grew here.
What makes you the best in your field?
No one is going to outwork me. You must always aspire to be the best. I don't think I am the best in my field, but I [am] in the top three.
Explain the moment that made you fall in love with the city of Atlanta?
When I came out of Grady Hospital. [Grady] was the only hospital that African American doctors could practice during the times of segregation. Most of the Black babies were born on Wednesday because that was the only day that Black doctors could practice in Grady.
What about Atlanta makes it a Black mecca?
No matter what your field is — movies, television, art, culture — you no longer have to go to New York or Los Angeles, because it is all happening here. We had $2 billion last year of movies filmed here in the Atlanta metro. We have one of the biggest art communities. [It's] home of Slutty Vegan and many other [businesses owned by] African American women. I know they say, "If you can make it in New York, then you can make it anywhere," but here you [can] not only "make it" but [also] thrive.
How do you feel Atlanta supports and encourages Black entrepreneurs?
There are certain things that are set aside for [minorities]. Most cities have these [resources], but in Atlanta they are encouraged. There are places where you can get economic support by being an African American female [or] a minority owner. There are diversity and inclusion programs already set up for this city, but you must do your research and find out what's available. You have to seek [it] out.
What would you encourage first-time Atlanta visitors to experience?
If you are into touristy things, of course, you cannot visit Atlanta for the first time and not go by The King Center and the Center for Civil and Human Rights. There are places and landmarks like the aquarium and the [SkyView Atlanta] Ferris wheel. The King Center is a stop for everybody. Don't just take a picture and get back on the bus. Go inside and see the history.