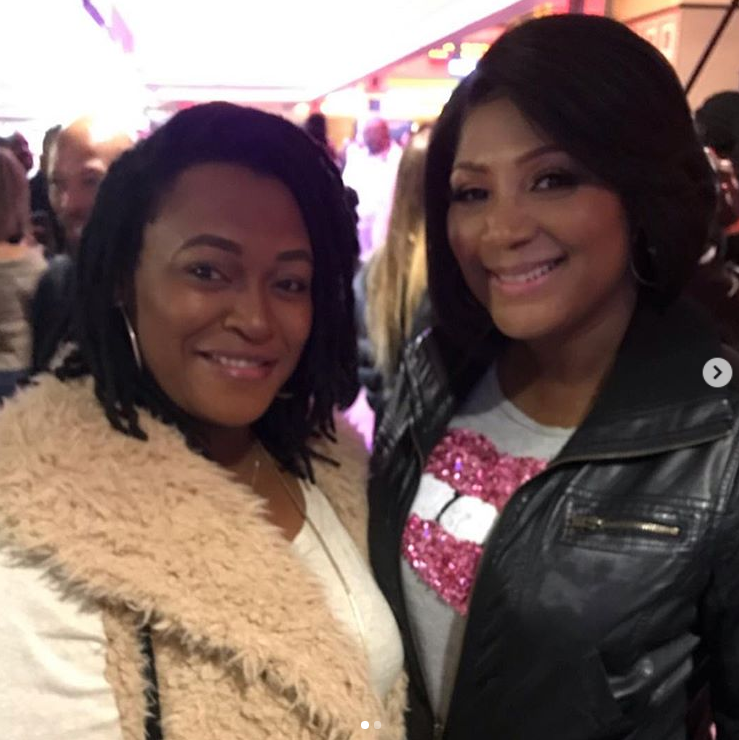 The evidence of celebrity chef Phylicia Renae's cooking skills lies in this singular powerful testimony: singer Trina Braxton bit down on Renae's strawberry shortcake cheesecake, and her face immediately lit up like a Christmas tree. Braxton had to pause to have a moment.
"She was like 'Oh, my God! I didn't expect it to be this good. It wasn't supposed to be this good,'" Renae, owner of Phylicious Cheesecakes, says of the experience, which happened on the red carpet at the What Men Want movie premiere in Atlanta. "And she was like, 'Can I eat all of it?' I'm like, 'Yes.' And then she described it. And that was, like, the best for me because she described exactly what I attempted to create."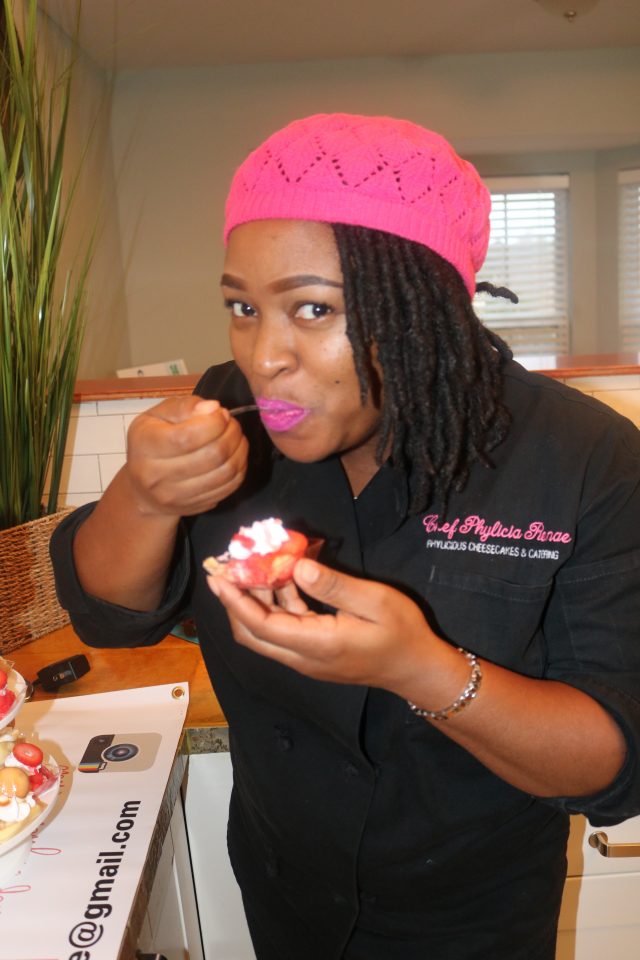 Welcome to the world of Phylicious Cheesecakes, where a talented kitchen guru is rising in the game like oven bread. Renae is not just creating food as much as she is serving up "experiences" and "moments," as she did with Braxton.A similar experience can be had when indulging one of Renae's assortment of homemade cheesecakes: New York style Cheesecakes, personal-sized gourmet Cheesecakes, cheesecake brownies, cheesecake-stuffed apples, cheesecake burgers, cheesecake-stuffed berries, love jars (her no-bake cheesecake and toppings in a mason jar). Her fan favorite is "ShoNuff Lit," a mouth-watering dessert named in honor of Renae's deceased big brother, Sheldon, who she said made the "best banana pudding."
Renae knew since the age of 2 that she was destined to be a culinary connoisseur.
"I live for food. I can see myself spending every day coming up with recipes," she said, flashing a megawatt smile. "I just love being in the kitchen."
Renae decided to go with cheesecakes because it is a mood alterer and game changer.
"It has always been my favorite dessert. It has [the] perfect sweetness and texture and can be made in many different sizes, shapes and flavors. It's also the most elegant and sophisticated type of dessert to work with," Renae said.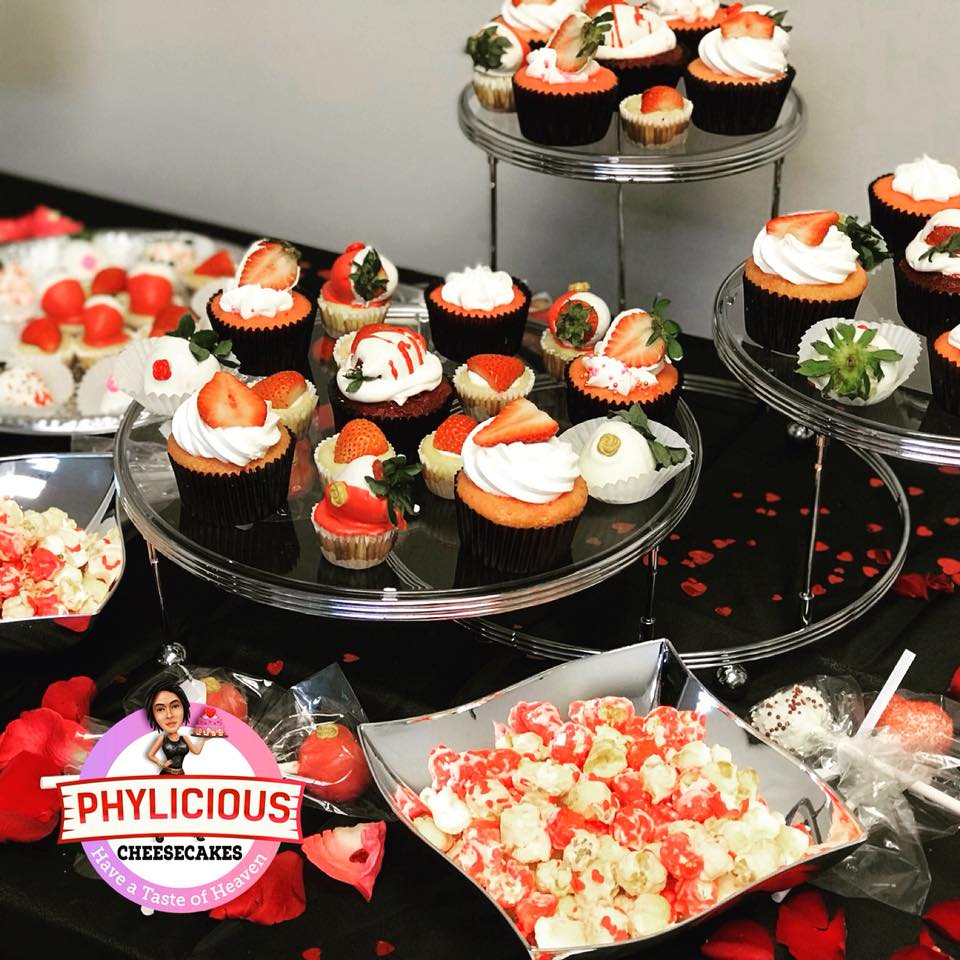 Renae's intense love of her craft became her currency that translated into great opportunities with entertainers and influencers alike. She got the celebrity stamp of approval from the cast of "Dish Nation" and celebrity barber Marcus Harvey. Soon, she was invited to serve at a retreat hosted by comedian B. Simone, an experience that she described as "awesome." From there, Renae began slaying the game with her cheesecakes on popular reality TV shows such as "Love &Hip Hop: Atlanta" and "Ready for Love" and the "Sister Circle" talk show.
Next up, Phylicious Cheesecakes will be the food sponsor of the 2019 Kimmie Awards and the 2019 Emmys.
But that's hardly where Renea's gifting back to the world ends. She is asking the public to help her raise $10,000 to sponsor five kids from the Boys and Girls Clubs of Atlanta for a weeklong tutelage in the culinary arts. (To learn more, visit www.tinyurl.com/chefcamp.)
Besides, her talent is on loan from God. And this is how Renae and Phylicious Cheesecakes replenish the Earth.
To reach Phylicia Renae (IG: chefphyliciarenae) at Phylicious Cheesecakes, visit her website, www.phyliciouscheesecake.com, or email her [email protected] For private services, lessons or dinner for two, hit her up at [email protected] And for larger opportunities, email Ernest Jackson at [email protected]