When Marilyn Monroe said "diamonds are a girl's best friend," she must have been whispering to Gucci Mane.
The famous rapper, who is known for his lavish jewelry collection, never hesitates to ball out on his wife, Keyshia Ka'oir.
This Valentine's Day Gucci went above and beyond gifting his wife with a jaw-dropping 60-carat diamond ring.
He showed off his sparkling present with a video, see below.
His gift comes after she spent over $1 million on his oval diamond shaped pinky rings for his birthday. You can see his rings in contrast with hers as her hand is placed on top of his in the video.
Mrs. Davis took to her Instagram account to show her appreciation and to give an up close and personal look at her new wedding ring.
She captioned the video, "I'm still in awwwwwww!!! WOW! OMG !! My husband! My love! Thank u! Thank u @laflare1017 & thank u @pristine_jewelers for such quality work!! Platinum 60ct!! She's so heavy! I'm blessed & humbled! I love u baby I was told to wear my other wedding ring on my right hand."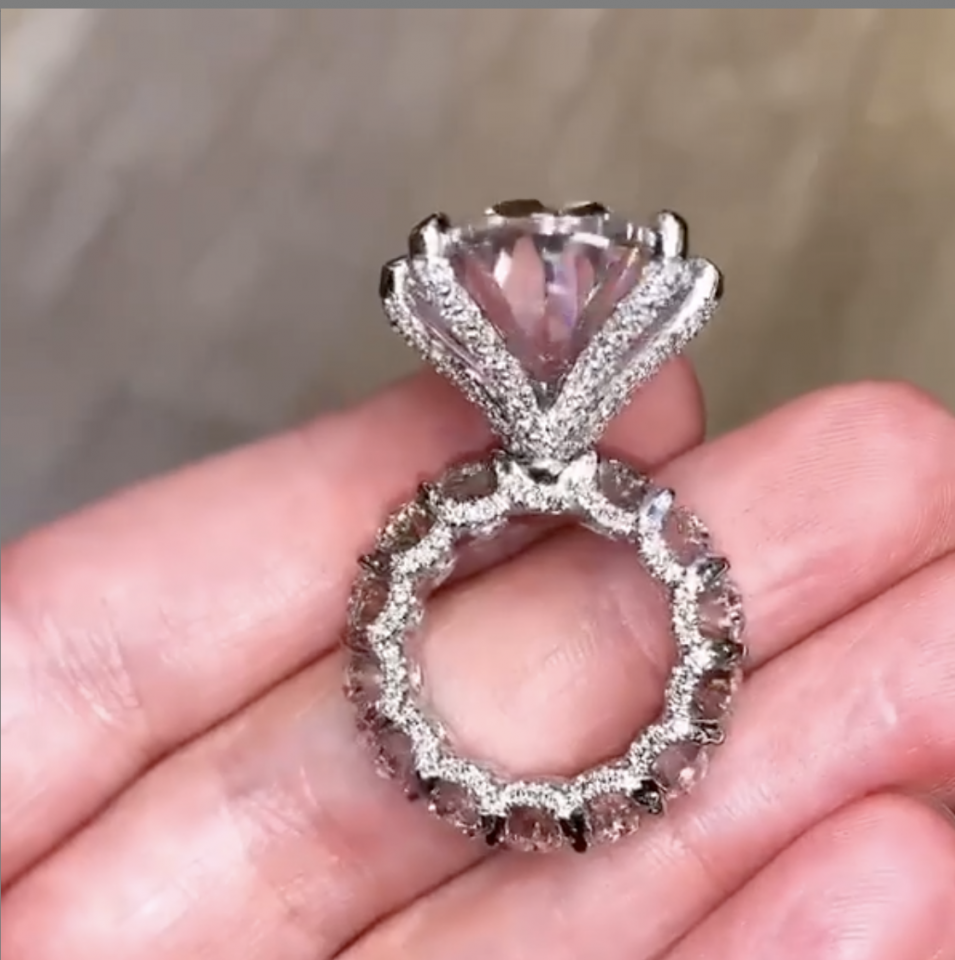 She mentions her original engagement ring, which was the 25-carat ring that she received when the rapper proposed in 2016 at an Atlanta Hawks game.
The Davises definitely live by the motto go big or go home, so we can only imagine what they will ice out next.