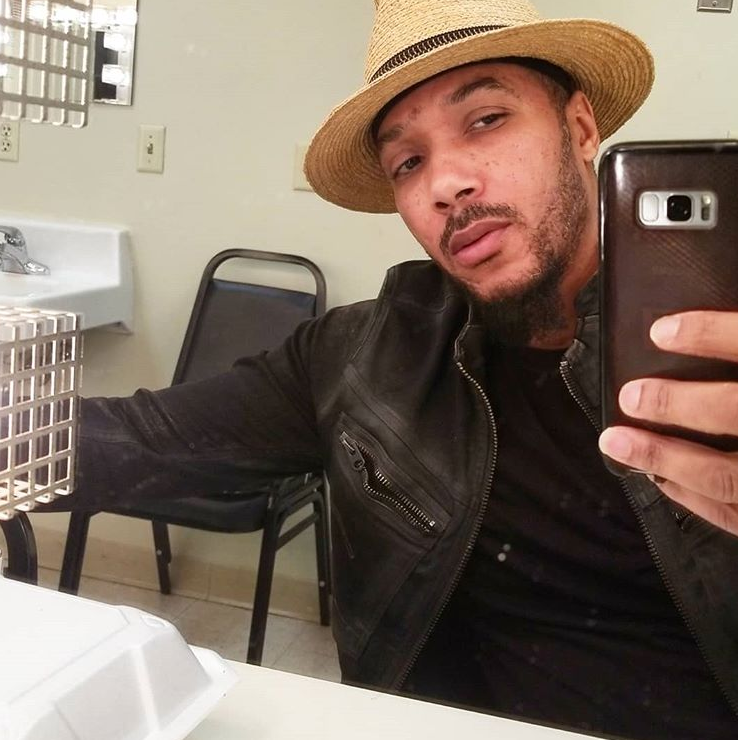 Apparently, Lyfe Jennings' girlfriend did not like her Valentine's Day gift.
This is what the famed R&B singer said as he tried to laugh off the beating he took from his unidentified significant other on a day devoted to love and romance.
On Valentine's Day, Jennings — born Chester Jermaine Jennings 40 years ago — posted photos of the bruises and scratches that she allegedly gave him before he deleted them but not before they were screen-captured by MediaTakeout and TheJasmineBRAND.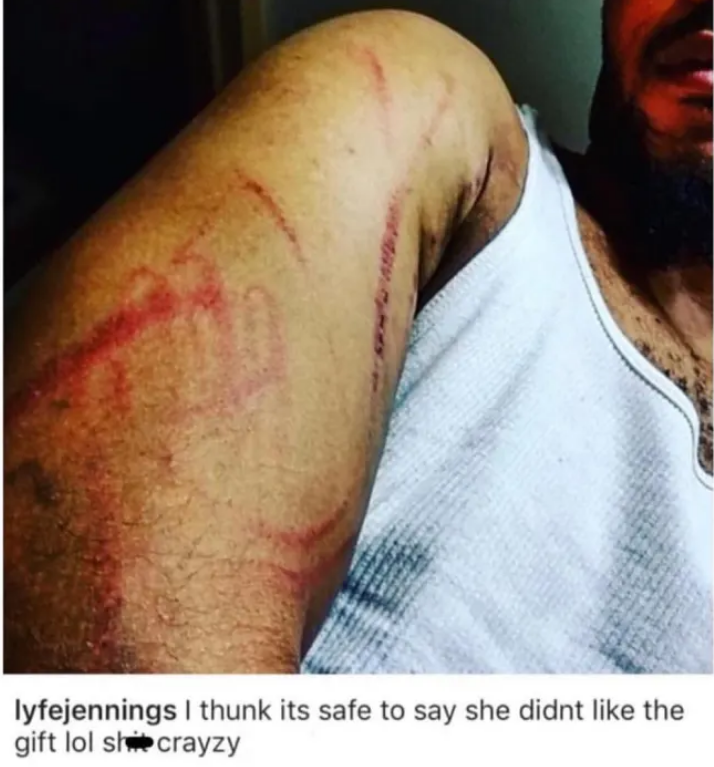 Jennings did not clarify which girlfriend made the marks on him. The singer has been known to entertain a lot of women during his volatile but celebrated career. MediaTakeout speculates Jennings was injured by his most recent baby's mother.
For the record, Jennings has seven children with six baby's mothers.
Pop culture fans who are vaguely familiar with Jennings' music will definitely recall him starring in one season of "Love & Hip Hop: Atlanta" as the man that Karlie Redd wanted to get with. When the potential relationship fizzled, so did Jennings' fledgling television career.
The Toledo, Ohio, native has had a roller-coaster life and career that has seen him at the top of the charts and behind bars. Jennings was sentenced to 10 years in prison after being convicted of arson in northwest Ohio. Even though his lawyer tried to argue that he was only riding in the car as a companion firebombed a drug-dealing rival's house, he was nevertheless found guilty by association.
After he got back in the streets in 2002, Jennings recorded a four-song demo CD, which he quickly parlayed into an appearance at the legendary Apollo Theater in Harlem. The notorious Apollo crowd drenched Jennings in boos upon his entry onto the stage, but he quickly slayed the game with his fine-tuned falsetto and it translated into five amateur-night victories in a row.
Soon, Columbia Records came calling, and he dropped his debut album, Lyfe 268-192, in August 2004.
But with success came trouble. According to the suburban Atlanta newspaper the Marietta Daily Journal, Jennings had an argument with Joy Bounds in 2008, and he followed her to her family's house in Smyrna, Georgia, another Atlanta suburb. While at the house, Jennings destroyed the front door, fired gunshots in the street, and then led police on a 90-mph chase that ended when he crashed his 2005 Corvette. As a result of that episode, Jennings was sentenced to three-and-a-half years in prison in 2010 after he pleaded guilty to the multiple charges arising from the incident.