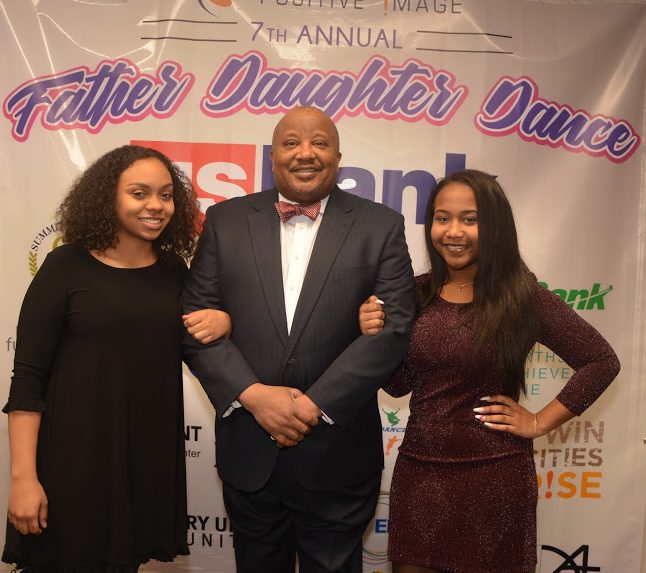 Positive Image hosted its 7th annual Father Daughter Dance at the Earl Brown Heritage Center in Brooklyn Center, Minnesota. The dance is a community-sponsored formal event that focuses on the importance of maintaining a strong healthy relationship between fathers or father figures and their daughters and building their self-esteem in a fun-filled environment.
Held Sunday, Feb. 17, 2019, the special night began with dinner and continued with words of encouragement from local leaders, dancing and lessons for little girls on what it's like to be treated with love and respect. Greg Cunningham, vice president of diversity and inclusion at U.S. Bank, served as the evening's keynote speaker.
Positive Image was founded in 2004 with the mission of fostering youth empowerment and leadership. Its first Father Daughter Dance boasted 150 attendees, and last year's event had more than  800.
Positive Image consistently impacts youth with an emphasis on life skills, health awareness and lifelong education.
Check out some of the fathers and daughters who attended this year's event in the photo gallery below.